The proportion of affluent Hongkongers investing in overseas markets has nearly doubled this year, but inflation and market volatility are weighing on overall financial confidence, according to Charles Schwab.
The proportion of affluent Hongkongers investing in overseas markets has nearly doubled this year, but inflation and market volatility are weighing on overall financial confidence, according to a survey by US brokerage Charles Schwab.

An index tracking the financial well-being of this group of "rising affluents" in the city showed that 37 per cent of respondents are investing in overseas markets, compared with 20 per cent last year. The US remains the preferred destination, with allocation doubling to 19.7 per cent from last year's 9.7 per cent, according to Charles Schwab's annual survey released on Tuesday.

"Rising cost of living is clearly top of mind for Hong Kong's rising affluents this year due to the current higher inflationary environment," said Michael Fong, managing director at Charles Schwab Hong Kong. "As a result, investors are looking to obtain higher returns and are increasingly recognising the importance of overseas investments in helping them achieve their goals in a volatile macro environment."

The brokerage, which manages almost US$7 trillion of clients' money, commissioned Nielsen to conduct an online survey from September 7 to 22 this year. It interviewed 1,048 people in Hong Kong aged 18 to 65 earning between HK$20,000 and HK$80,000 a month, the city's so-called "rising affluent".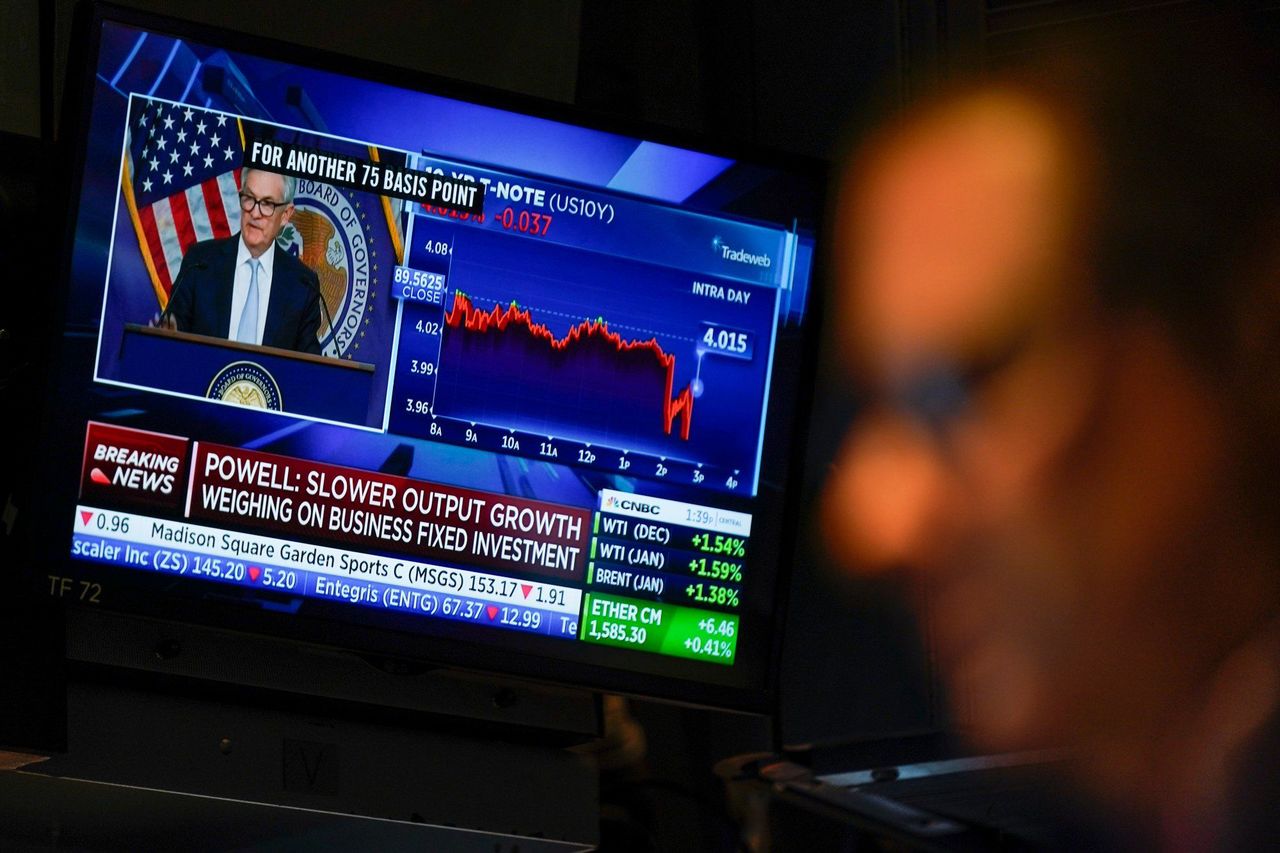 Well-to-do Hongkongers have shown an affinity for US stocks, according to a Charles Schwab survey.
Some 8.2 per cent more respondents compared with last year were concerned about the impact of rising cost of living on personal debt and children's education.
Hong Kong's overall consumer price index (CPI) – a measure of changes in the cost of goods and services bought by households – rose by 1.8 per cent in October year on year. Electricity, gas and water charges soared 13.4 per cent, while the cost of clothing and footwear increased by 4.5 per cent and food bills went up by 3.4 per cent. For the first 10 months of this year, the overall CPI increased by 1.9 per cent year on year.
On overseas investments, Fong said "the US market in particular offers Hong Kong investors serious portfolio diversification opportunities given its size, liquidity and transparency, all of which are critical in helping deliver risk-adjusted returns during periods of high market volatility."
Most global markets have been affected by geopolitical tensions, rising interest rates and galloping inflation. However, the Dow Jones Industrial Average has fared better than the Hang Seng Index, losing about 7 per cent so far this year compared with nearly 16 per cent for the Hong Kong benchmark.
The survey found that diversification to improve overall financial security and a higher return on investment were the top motivators for overseas investments.
With the current market uncertainties and challenging macro environment clouding investor confidence, the financial confidence sub-index of the rising affluents has fallen by 3.76 per cent from last year.
The group is investing less as shrinking personal liquid assets and rising cost of living affected their overall savings and investments, according to the survey.
However, the survey showed that rising affluents with overseas investments were financially more confident than their peers. Some 15 per cent of overseas investors were more satisfied with their personal financial status compared with non-overseas investors' 8.9 per cent.
Overseas investors were also optimistic about their personal financial growth prospects this year, with a 7.3 per cent jump compared with last year, according to the survey. They also believe that their financial situation will improve over the next five years. While for non-overseas investors, the sentiment dropped by 4.1 per cent.
More than half the respondents chose stocks, fixed-term deposit and insurance as their preferred investment products. About 33 per cent owned wealth management products offered by banks, doubling from last year's 15.3 per cent, according to Charles Schwab.
"A great number of rising affluents believe that they need a financial plan as well as a clearer and longer timeline to achieve their financial goals," Charles Schwab said in the survey, indicating a strong preference for long-term investments to weather the volatile macro environment.