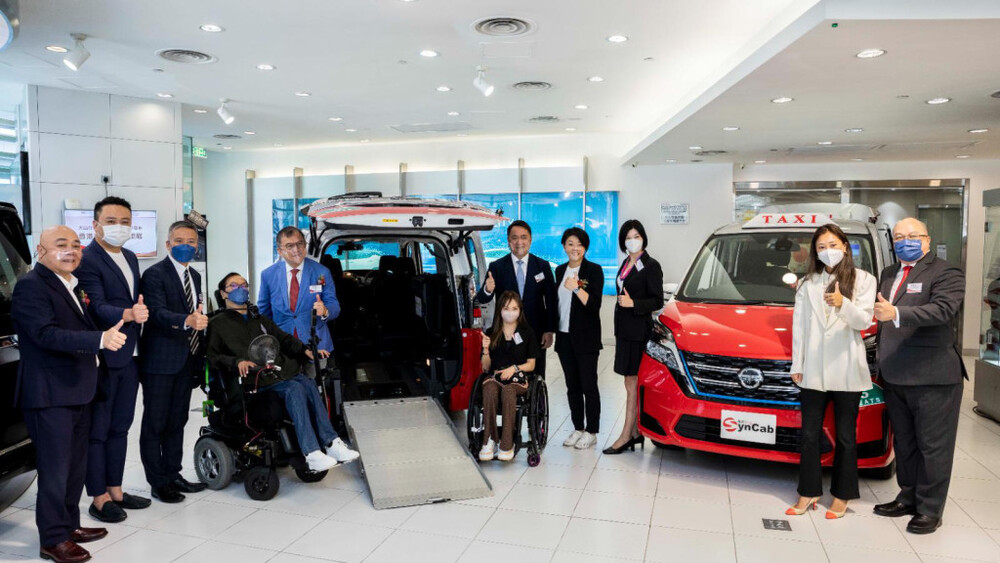 Wheelchair-friendly taxis to be in service
A Hong Kong taxi company announced today the kick-off for a project to launch two wheelchair-friendly taxi vehicles which allow customers to conveniently board and disembark.
The two Nissan Serena e-Power taxis of SynCab Taxi will be equipped with five seats for customers, including two separate seats in this middle row and two seats that can be converted into wheelchair seats in the rear row, according to Sonia Cheng Man-yee, Executive Director of Chung Shing Taxi - the parent company of SynCab.

An adjustable ramp will be installed in the rear compartment for wheelchair-using customers to easily get in and out of the vehicle.

Two new vehicles, purchased at a price of HK$400,000 each, will be put into service during the project's four to six months trial period, after which 100 vehicles are expected to be introduced.

Fare for new taxis will be the same as ordinary ones with credit card payment accepted, while the booking service fee is HK$120.

"The new hybrid vehicles will bring fewer emissions," said Cheng.

Lawmaker Stanley Li Sai-wing stressed that new vehicles could meet the growing demand of wheelchair users for accessible travel, noting he believed the taxi trade could contribute to developing an inclusive society for the disabled.