Health authorities say update for 'Leave Home Safe' app will rely on traffic-light style electronic system.
Hong Kong is set to upgrade the "Leave Home Safe" risk-exposure app by incorporating a dual-colour system to better identify any coronavirus-positive residents or anyone required to undergo quarantine.

The planned update will also introduce new identification functions, such as a real-name registration process, that will allow the system to access users' personal information.

It is currently unclear if the upgrade will effectively merge the "Leave Home Safe" app with the previously approved Hong Kong health code, which residents are required to use when travelling in mainland China.

The Innovation, Technology and Industry Bureau has also told the Post that it is liaising with health authorities to assist with rolling out new policies to combat the coronavirus.

The Post takes a look at what the government has said about the new health code so far.


1. How does the mainland's health code work?

Both travellers and residents on the mainland use a traffic-light style electronic system that operates on the social media app WeChat and indicates a person's risk of coronavirus infection and any relevant travel restrictions.

The system provides a QR code display that is either red, yellow or green, with users only allowed to travel if their status is green. The colour will change if any new Covid-19 cases are detected near a person's location or if they record a positive polymerase chain reaction (PCR) test result.

As part of the health code, users are also required to provide personal data, including their name, identity number, address, vaccination and testing records. The system also collects GPS tracking data and alerts people if they become a close contact.

By operating on the WeChat app, the system can retrieve records from local authorities on the mainland. Provincial governments also operate their own versions of the health code and share information with a national data bank.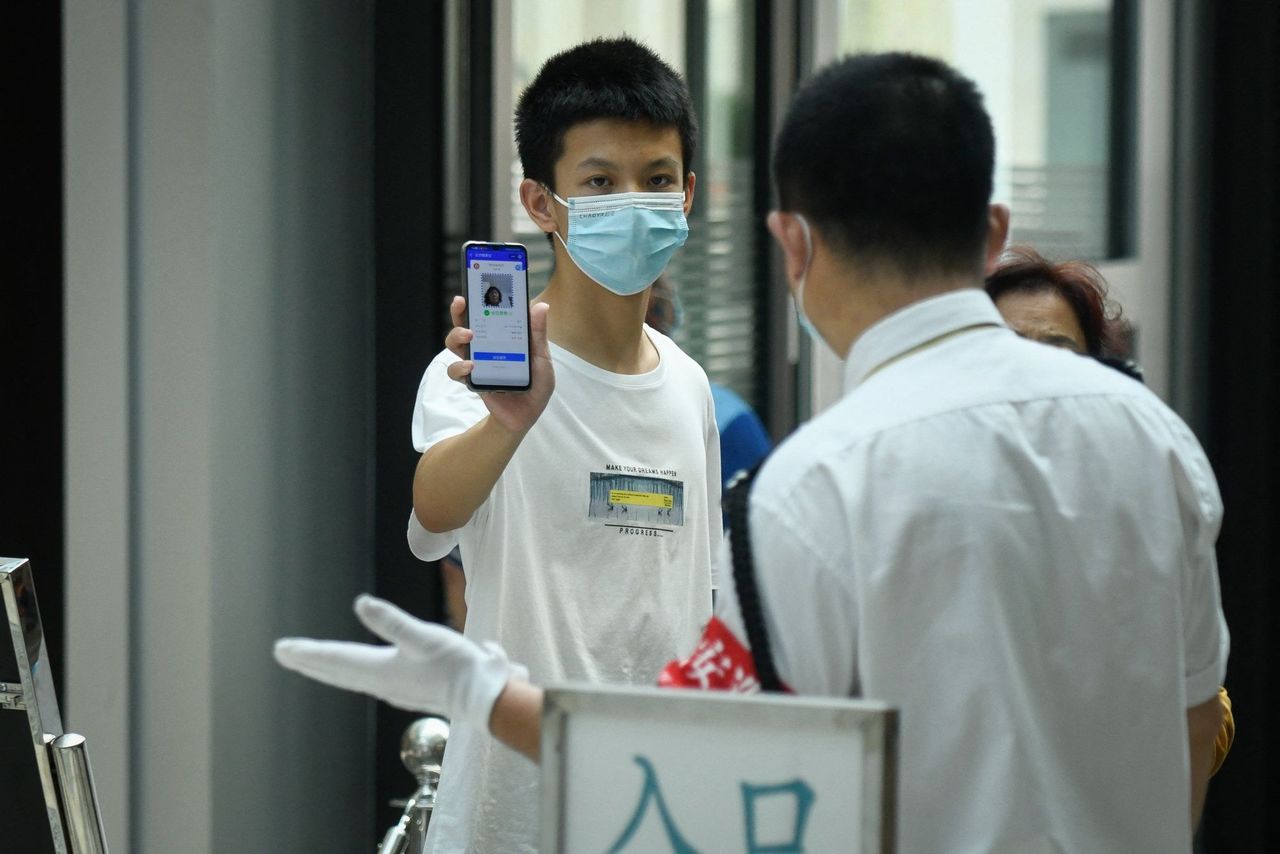 A man shows his QR code to a security guard at the entrance of a mall on the mainland.
2. What about Hong Kong's planned upgrade?

The planned update will introduce real-name registration for all "Leave Home Safe" users and a two-colour system – red and yellow – to distinguish between different levels of travel restrictions.

While the upgrade is independent from the existing scheme, whether Hong Kong's risk exposure system will align with mainland pandemic control standards under this change remains in question.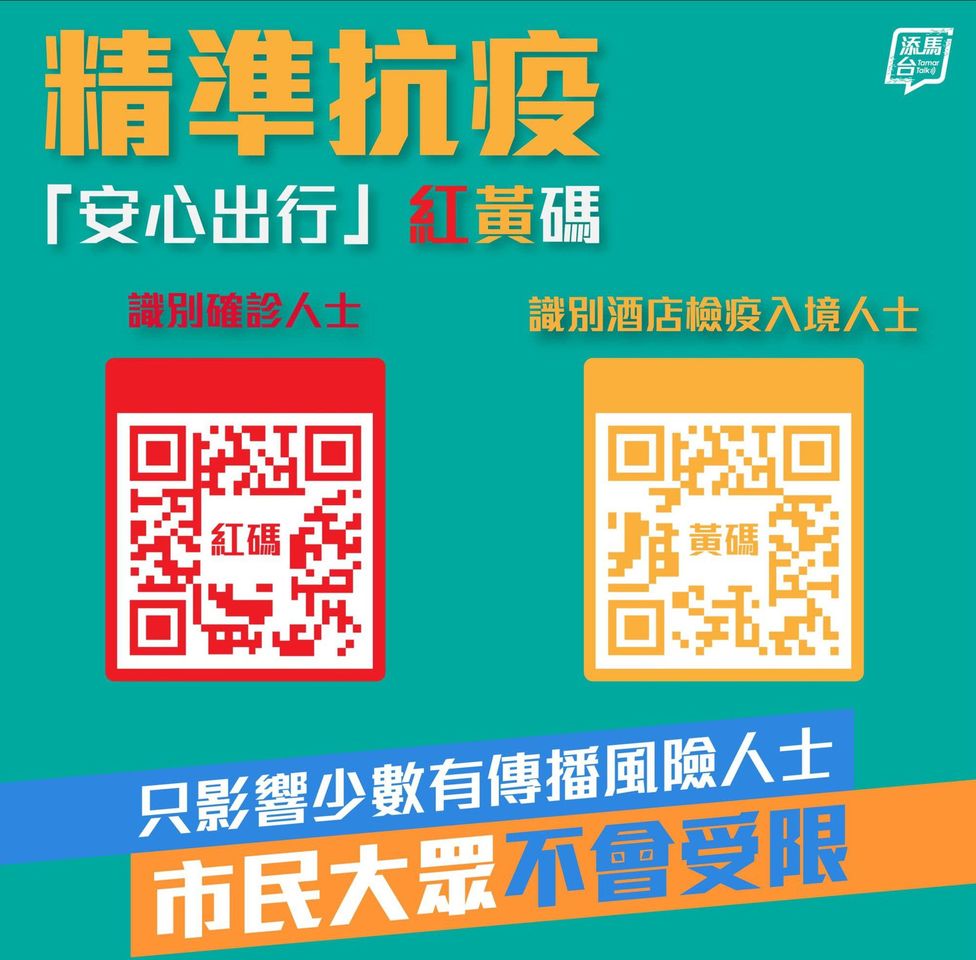 A government Facebook post suggests what the Hong Kong health code may look like.

According to the Innovation, Technology and Industry Bureau, more than 982,000 residents had registered for the existing health code as of July 10, with over 75 per cent having been activated.

On Monday, Professor Lo Chung-mau, the city's new health minister, explained that the update would use a coloured-code system to indicate if a person was subject to any restrictions.

Ho also said he wanted to launch the new system "as soon as possible".

Users who receive a red code, which indicates those who have tested positive for Covid-19 and those undergoing home quarantine, will be prohibited from entering specific high-risk venues where high-risk personnel congregate, such as hospitals and care homes for the elderly. They would also not be allowed to enter any areas where residents are allowed to take off their masks.

Lo did not specify whether patients would be prohibited from entering accident and emergency wards.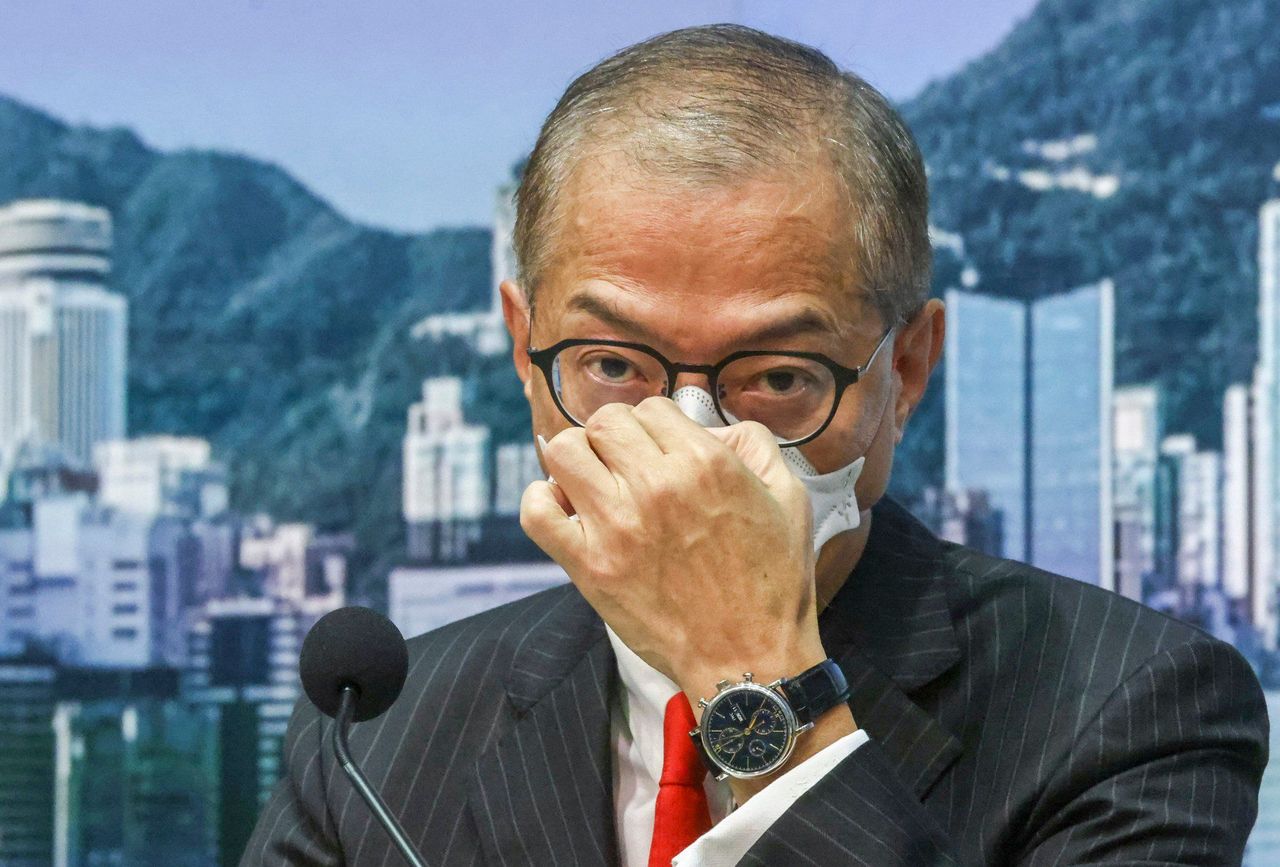 Professor Lo Chung-mau, the city's health minister.

A yellow code will be issued to inbound travellers who are subject to quarantine measures and have not tested positive for the coronavirus. Such users will also be barred from entering high-risk venues or taking part in activities where masks can be removed.

People with a red code should not take any public transport because they are expected to be under home isolation.

Chief Executive John Lee Ka-chiu, in a media briefing before his weekly Executive Council meeting on Tuesday, stated that the proposed health code would only apply to two categories of people, adding that the system was "very specific" and only involved "small numbers".

"We are thinking of designing methods that will … allow us to react more quickly [and] to respond more precisely, and at the same time, allow more people [to be less restrictive] in their activities so that normal business can go about and the economy can go about in a much-relaxed way."

Lee stressed that the colour-code system was restricted to identifying Covid-19 patients and individuals, and it would not be applied to areas unrelated to the pandemic, urging the public not to believe anyone who tried to discredit the proposed health code.


3. What are Hongkongers' views on the mainland's health code?

Among Hongkongers who have used the mainland's health code, some said the extended tracking system was more centralised and included coronavirus test results and their quarantine status.

Eric Ho, chairman of the Guangdong Teleconnect Service, told the Post that his experience with the health code used in the Guangdong province had been positive so far, with no operational hiccups during his latest four-month business trip.

"It's not fussy at all, except the first time when I had to verify my identity, where the application asked for my personal information like my home return permit number, name and address. However, since the application is run on WeChat, which has already verified my data when I was opening my account, it didn't feel like anything new," he said.

While travelling in the province, Ho said he was never issued a yellow code, but had heard about others who were because of other people testing positive who lived in the same building or neighbourhood.

Anyone who received a yellow code under such circumstances was required to submit a negative PCR test result before they could change their status, he said.


4. What about privacy concerns?

Despite the government announcing new details on Monday about the coming update, authorities have yet to address privacy concerns or details of how the system will be implemented, such as incorporating real-name registration on the "Leave Home Safe" application or whether residents will need to submit more personal data as part of the process.

Technology sector lawmaker Duncan Chiu said he was unsure whether users would need to provide more data as a result of the update, but believed it was only a grading system for identifying coronavirus-positive residents and that no new information would be needed.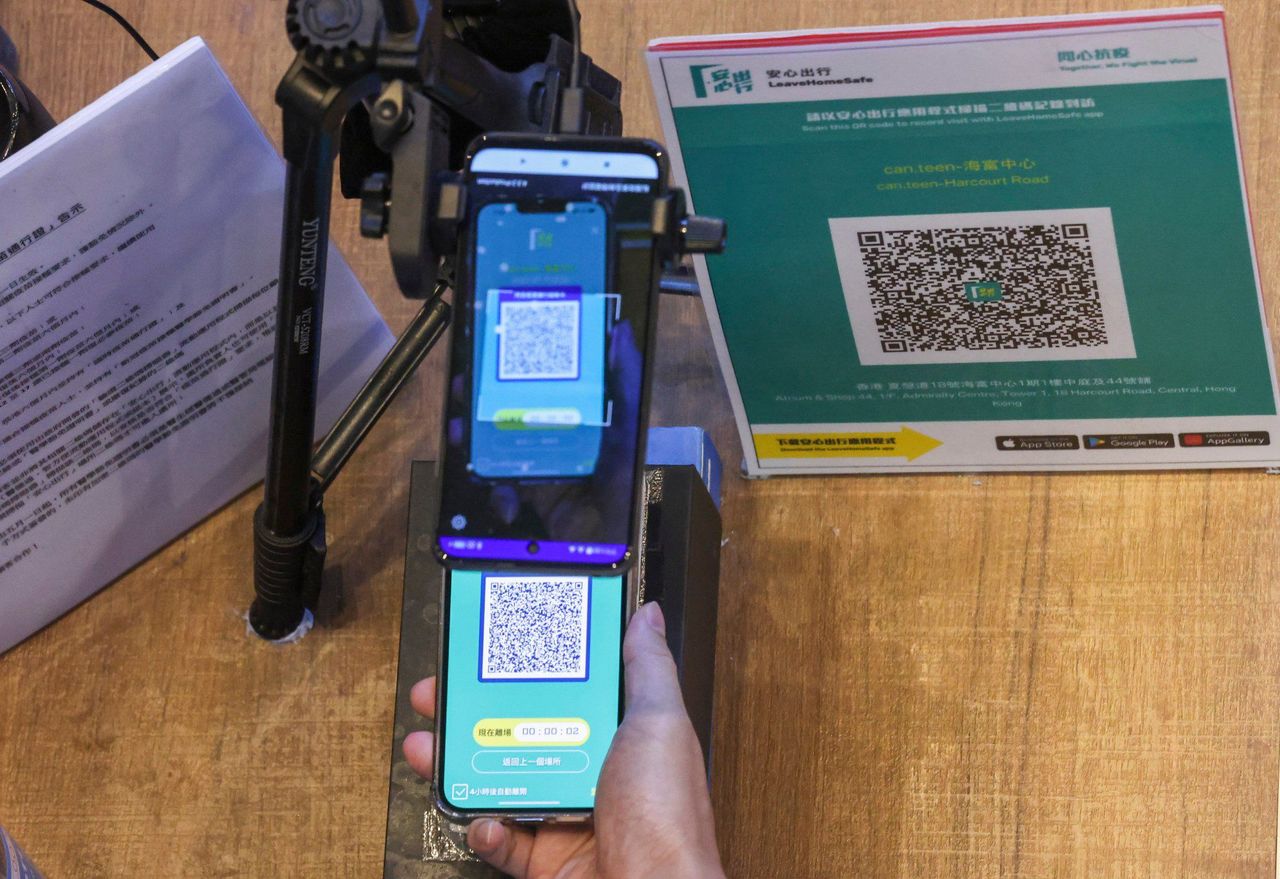 The planned update for the "Leave Home Safe" app will include real-name registration.

The legislator, however, said authorities needed to clarify the criteria for issuing a yellow code to avoid large numbers of people being placed in quarantine as a result of one coronavirus case.

"If the criteria is too vague, it may cause inconvenience for everyone. We are talking about a few thousand cases a day, if everyone who has been in the same venue as those cases would need to be quarantined, that would be tens of thousands of people," he said.

Chiu added that he was not concerned about any privacy concerns related to the real-name registration update, saying that existing technological solutions such as data encryption and a 30-day limit for information storage would be sufficient to protect residents.

He also said that visiting data recorded by the current version of the "Leave Home Safe" app was confined to each user's respective account.