Students living in mainland China and studying in Hong Kong have returned to in-person learning after three years.
Cross-border students returned to Hong Kong for full-day, in-person classes after three years of disruption brought about by the Covid-19 pandemic.

Secondary school students became the first to resume their daily journeys over the border on Wednesday. Primary school and kindergarten pupils can return to schools in the city on February 22.

The resumption came as the border between Hong Kong and mainland China fully reopened on Monday with the scrapping of daily quotas and coronavirus testing requirements.
As nearly 21,000 cross-border pupils return to school after years of online lessons, the Post looks at schooling in Hong Kong, the livelihood of these students, the challenges they face and the impact the pandemic has had on them.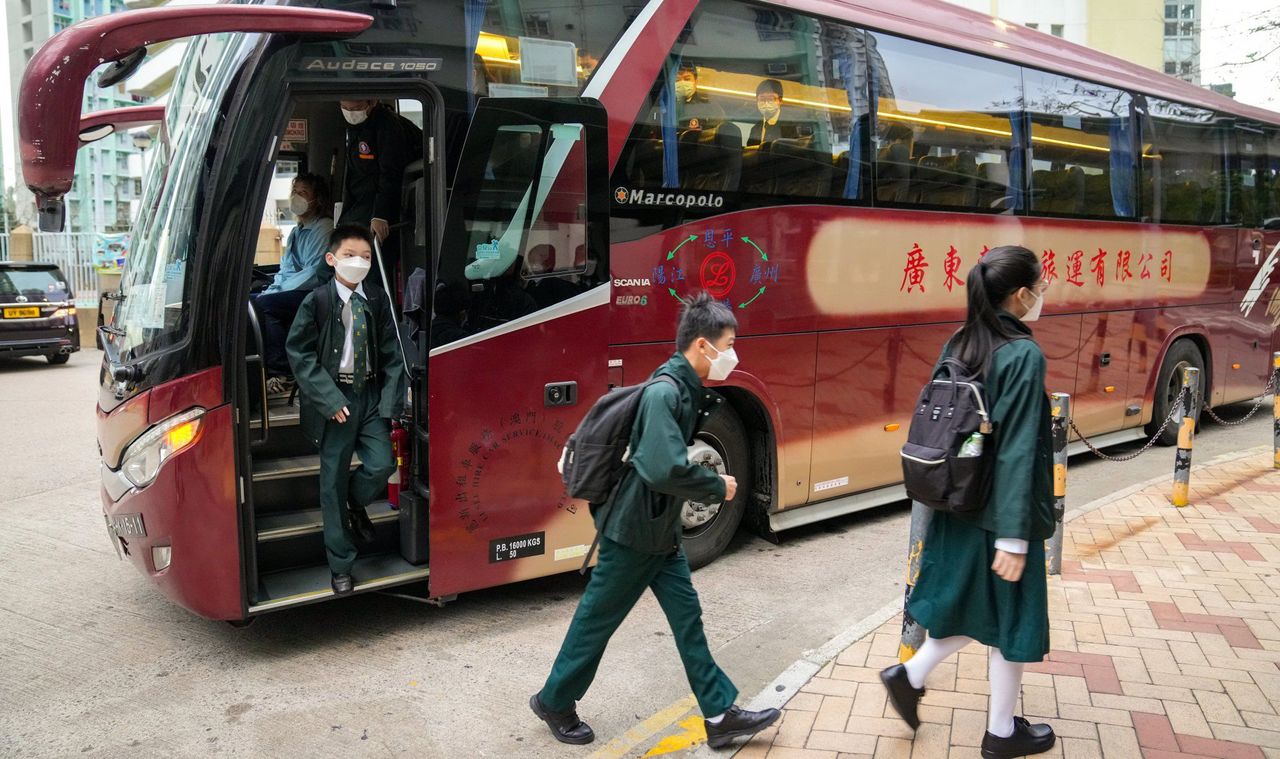 Cross-border students return to campuses in Hong Kong after the city fully reopened its border with the mainland.
1. Who are cross-border students?

Cross-border students are children who have permanent residency in Hong Kong. They were born in the city and still study here but live on the mainland, many in neighbouring Shenzhen.

These students travel across the border every day in the morning primarily through five land checkpoints – Lo Wu, Sha Tau Kok, Lok Ma Chau, Man Kam To and Shenzhen Bay – to attend schools in the city, mainly in Yuen Long, Tuen Mun, Tai Po and North district, which are close to the border. They return to their mainland home after school.

There are about 21,000 cross-border students in Hong Kong, comprising 7,000 in secondary schools, 13,000 in primary schools and 900 in kindergartens.


2. When did cross-border schooling emerge?

The trend began after a landmark court case involving a three-year-old boy, Chong Fung-yuen, in 2001.

Chong was born in September 1997 in Hong Kong. His parents lived in the coastal city of Shanwei in Guangdong province. They were visiting Chong's grandfather – a permanent Hong Kong resident – when Chong was born.

After the government rejected Chong's application for permanent residency, his grandfather, on behalf of the boy, challenged the director of immigration's decision in court in 1999.

On July 20, 2001, five judges of the city's top court unanimously affirmed the lower court's decisions that Chinese citizens born in Hong Kong should enjoy the right of abode regardless of the nationality of their parents.

The ruling, along with a 2003 national scheme which allowed mainland residents to visit Hong Kong as individuals, led to many women giving birth in the city in the hope of accessing the education system and social welfare.

At the same time, some Hong Kong families also chose to live in Shenzhen because of its lower cost of living and proximity to schools in the city.

The first group of about 3,000 cross-border students enrolled in the early 2000s, a few years after the city returned to Chinese rule in 1997, when students were eligible to attend primary school.

With the new policies, more than 202,000 children were born in Hong Kong to mainland parents between 2001 and 2012.

The government later imposed a ban prohibiting all local public and private hospitals from admitting mainland women to give birth.


3. What are the challenges for these students?

Born in Hong Kong, these children do not have a household registration on the mainland and thus cannot enrol in public schools there while private ones are often too expensive.

Most of them, therefore, have to wake up before dawn and travel daily for hours from Shenzhen to Hong Kong for school.

The time spent on the road results in less time for sleep and social activities, which could lead to poor school performance and growth and development problems.

Many of these children find it difficult to integrate into local communities because they lack Cantonese language skills and an understanding of the culture.

Experts said cultural differences and values between the two areas also hindered them from forming their identities.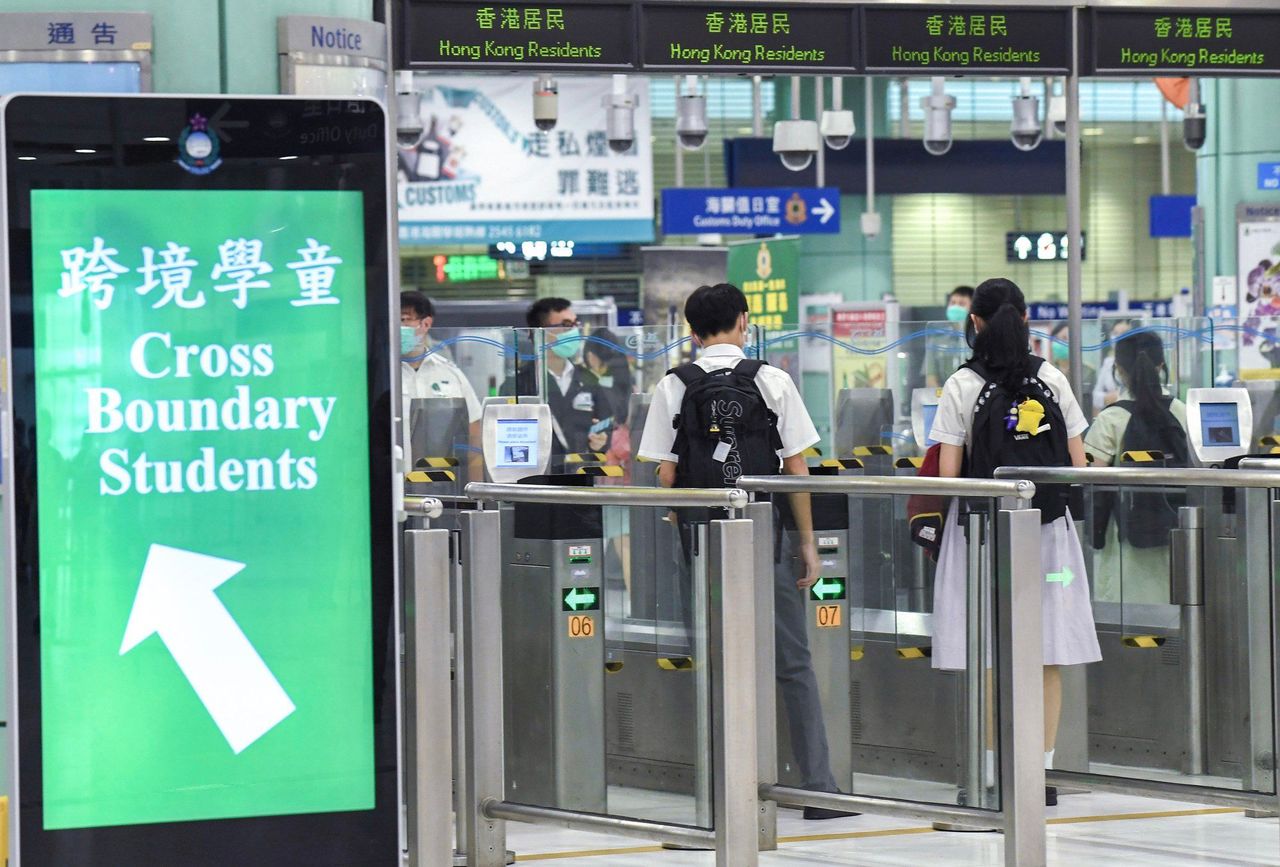 Students travelling across the border.
4. What impact did the Covid-19 pandemic have on them?

Cross-border schooling was disrupted when travel restrictions were imposed between the city and the mainland in early 2020 in response to the deadly coronavirus pandemic. The borders were closed at one point, followed by lengthy quarantine requirements imposed on visitors.

Instead of going to school in person, most of these pupils remained with their families on the mainland and attended classes virtually for three years. They lamented the inefficiency of online studying and their worsening Cantonese skills.

A few others came to live in Hong Kong with their parents or stayed with relatives in the city during the pandemic.

With the reopening of the borders and the resumption of cross-border schooling, education minister Christine Choi Yuk-lin on Wednesday said she was confident all students could return by February 22.

Some school principals with cross-border students vowed to offer them support to adapt to campus life and meet their academic and social needs.

Many students who returned to campus on Wednesday said they were excited to be back in school and the process of crossing the border was simple and smooth, while their parents also breathed a sigh of relief.