The election for the city's top job is less than two months away, but the field still hasn't taken shape – one kung fu master-turned-pundit notwithstanding.
This year's chief executive election will be the first since Beijing imposed sweeping changes to Hong Kong's political system to ensure only "patriots" hold power, but so far, the only person to throw his hat in the ring is a political neophyte best known for producing kung fu films.

With less than two months to go before the March 27 leadership poll, incumbent Carrie Lam Cheng Yuet-ngor is still refusing to say whether she will seek a second term, and other, more conventional candidates have yet to step forward, though that has not stopped speculation from swirling around who might run.

This race, as with all leadership polls before it, will be decided by the city's powerful Election Committee, a 1,463-member body stacked with Beijing loyalists.

Why is this year's election getting off to such a sluggish start, what were past leadership races like, and how will this one be different?

Here is what you need to know about the contest for the city's top job.


How have past chief executive elections gone?

The city's first chief executive, Tung Chee-hwa, defeated two other candidates in the 1996 leadership poll: former chief justice Ti-liang Yang and real estate tycoon Peter Woo Kwong-ching. All three were deemed to have pro-establishment sensibilities. In the next race, in 2002, Tung was re-elected uncontested, but he stepped down three years later due to health problems. He was succeeded by his chief secretary, Donald Tsang Yam-kuen, who was similarly elected uncontested in a snap election in 2005.

The first chief executive election to feature a pan-democratic candidate was in 2007, with veteran barrister and chairman of Civic Party Alan Leong Kah-kit challenging Tsang. Leong's campaign slogan was "Who wants to win a race without competition?", but he was ultimately trounced by the incumbent, who ran on the promise that he would "get the job done".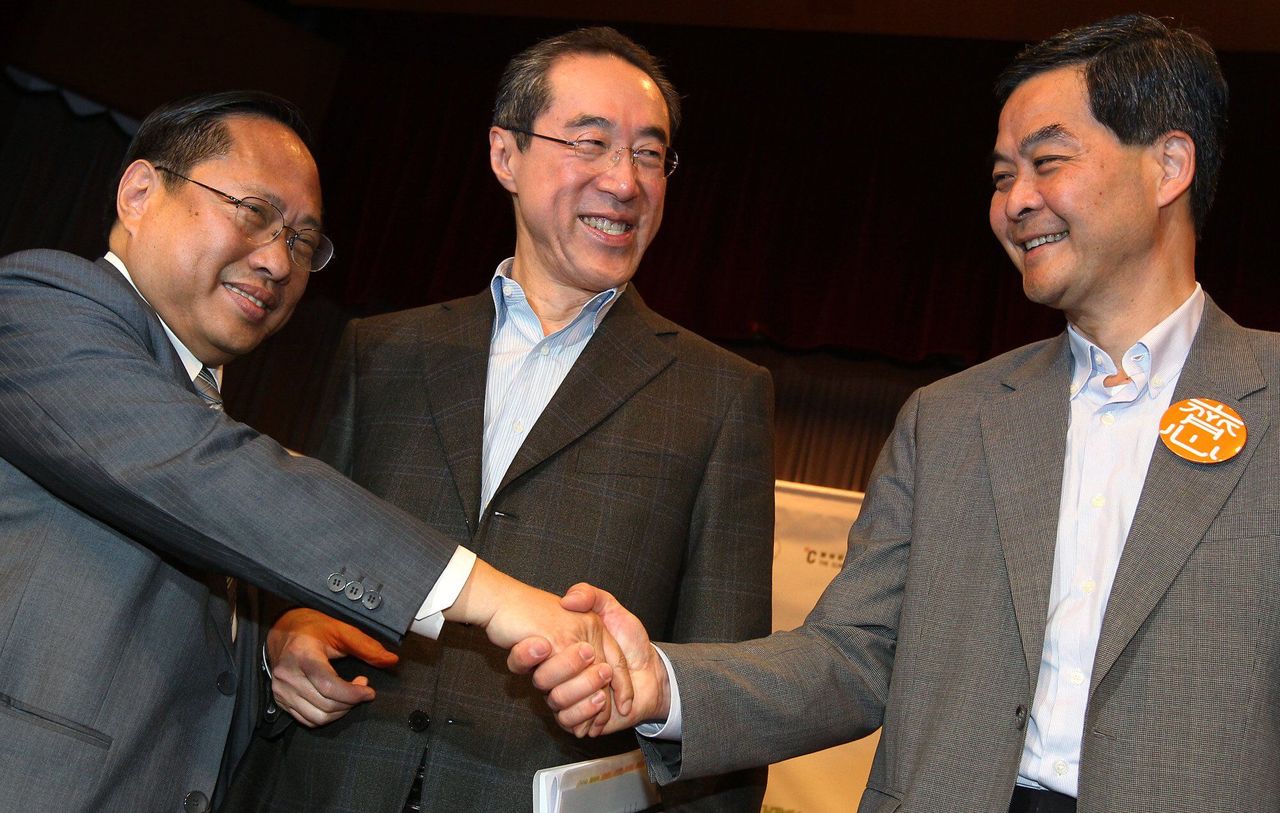 Chief executives candidates (left to right) Albert Ho, Henry Tang and Leung Chun-ying attend an event in 2012.

In the 2012 race, Albert Ho Chun-yan represented the pan-democrats, but the spotlight that year was on the infighting between the two pro-establishment candidates: then chief secretary Henry Tang Ying-yen and Leung Chun-ying, the unofficial convenor of the Executive Council.

The race was marked by scandals, including revelations of Tang's infidelity and illegal structures built at his residences, and the disclosure that one of Leung's aides attended a dinner with a triad member. Leung, who ultimately came out on top, denied having any knowledge of the dinner.

The last contest in 2017 was mostly between then chief secretary Carrie Lam and then financial secretary John Tsang Chun-wah, though former High Court judge Woo Kwok-hing also ran as an independent candidate.

Although Lam eventually won with 777 votes, it was Tsang who made waves by redefining how a chief executive campaign could be run, making use of social media to engage with the public and launching a grand finale bus tour followed by thousands of supporters.


What is unusual about this year's election?

Compared with the past five chief executive races, potential candidates this time around are playing their cards close to their chests – at least for now. So far, the only person to express their intention to run is kung fu master, film producer and online pundit Checkley Sin Kwok-lam, who announced his bid in mid-January.

Incumbent Lam, meanwhile, has remained coy under repeated questioning, declining to say whether she will seek re-election.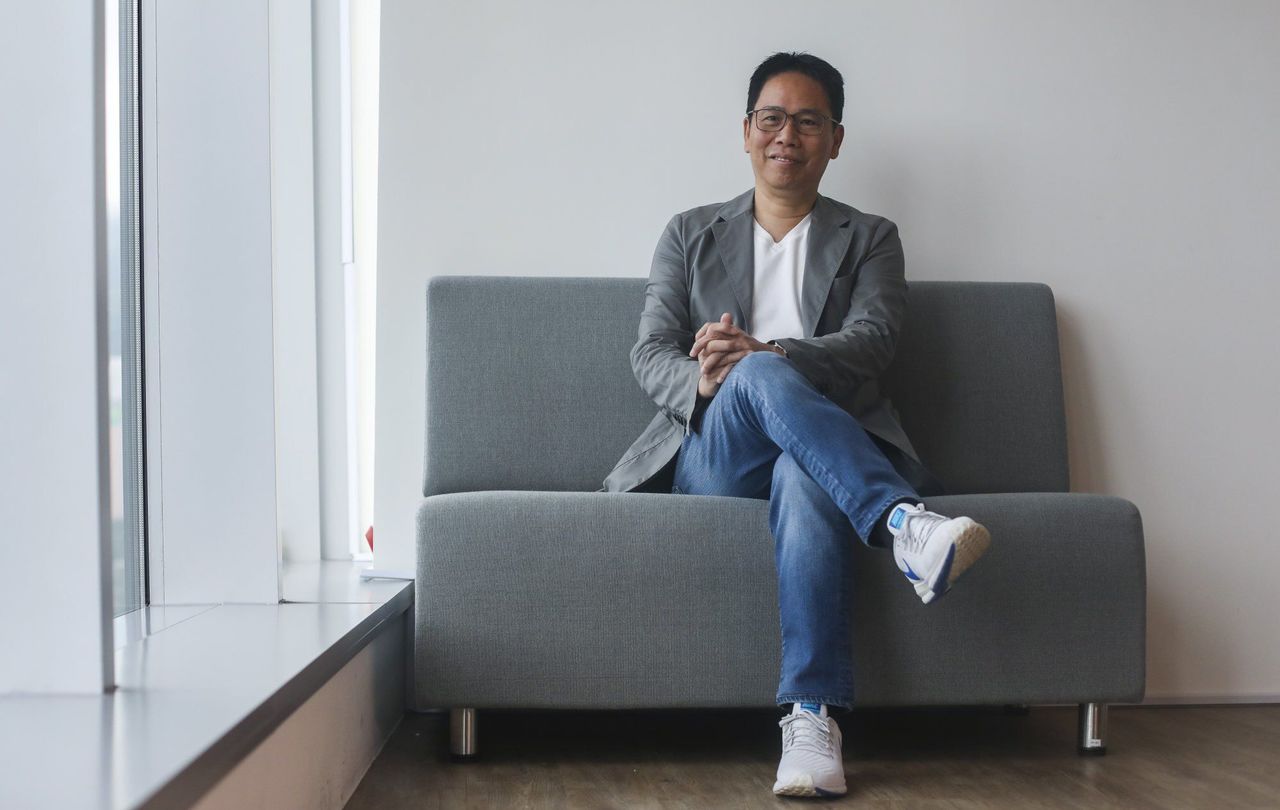 Film producer-turned-online pundit Checkley Sin is the only person to announce his intention to run in this year's leadership race.

In previous contests, candidates entered the game well in advance, with campaigning starting as early as six months before the polls in some cases.

On January 28, election authorities finally announced the dates for the 14-day nomination period just three weeks before it was set to begin on February 20. In the last race, the government announced the nomination period seven weeks before its commencement.


Why the delay?

After Beijing's electoral overhaul, aimed at bringing "stability" to the city's politics, the last thing it wants to see is the kind of mudslinging within the pro-establishment camp that characterised the 2012 race between Leung and Tang, according to sources familiar with the central government's thinking. They said Beijing would prefer a depoliticised environment, and believed a late start could compress the campaign period, further mitigating any infighting.

A bitter campaign would also be an impediment to good governance after the election, one expert told the Post.


Is the process different this year?

The nomination and selection of the chief executive has always been the job of the Election Committee, a powerful group of representatives of various sectors of society and business.

Over the years, the size of the group has grown, from 800 in 1998, to 1,200 in 2012. That year, 689 committee members voted for Leung Chun-ying, a number that would become the opposition's nickname for him, aimed at highlighting the fact the city's leader was chosen by only a small number of elites.

While Beijing has restructured the committee and given it new responsibilities, it will still nominate candidates and pick the city's next chief executive this time around. Under Beijing's political overhaul, the body was expanded to 1,500 seats, with new rules for choosing members further marginalising the opposition's influence.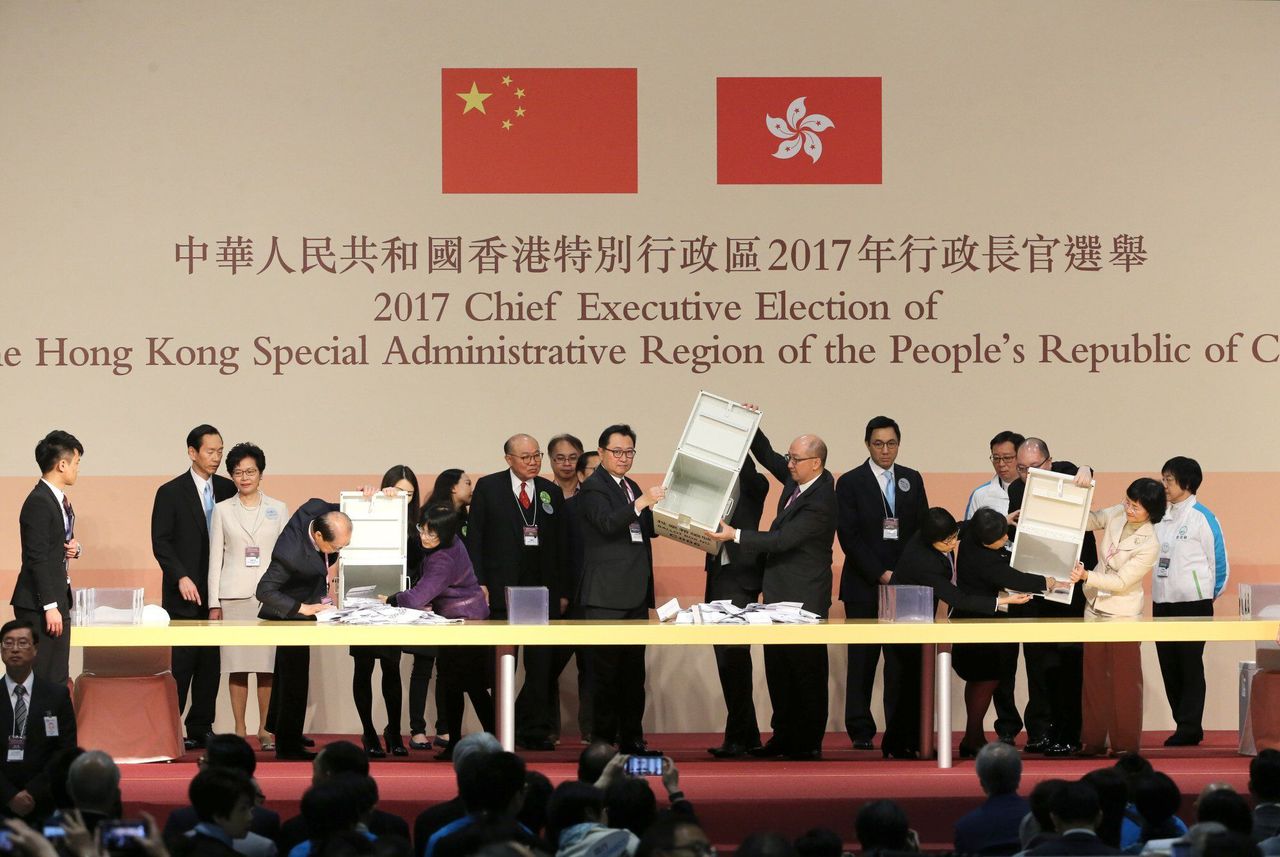 Only 1,463 Election Committee members are eligible to cast a ballot in the chief executive race.
Does the opposition even stand a chance?

To officially enter the race, a hopeful has to secure nominations from a certain number of Election Committee members.

In the past, pan-democrats managed to squeak into the race by appealing to sympathetic committee members, though they have never enjoyed broad enough support within the establishment-dominated body to put up much of a fight. Alan Leong, for instance, was backed by 132 Election Committee members in 2007, passing that year's 100-nomination threshold. He then went on to lose in a blowout to Donald Tsang, who won with 649 votes to Leong's 123.

While the opposition might not have stood a formidable chance in the past, members knew they could wield some measure of influence in deciding which pro-establishment figure would get their backing, playing in effect the role of kingmakers.

Their hand had been strengthened after a record 347 pan-democrats and 45 independents won seats as district councillors. Until the electoral overhaul, district councillors were given 117 seats on the Election Committee and the 2019 result would have strengthened the role of the opposition considerably in deciding who could become chief executive.

All that changed with the overhaul as district councillors are no longer represented in the committee, even as many have left their jobs or are in prison.

Whether pan-democrats will even stand a chance at breaking into the race now remains in serious doubt following Beijing's revamp. Sectors that used to provide opposition-leaning members entrée into committee – such as legal and social welfare – have had their voting overhauled in ways that favour pro-Beijing loyalists.

Following last year's Election Committee poll, only one of the body's 1,463 members is opposition-friendly.

Hopefuls, meanwhile, will have to collect no fewer than 188 nominations this year to formalise their candidacies, and they will have to be screened by a vetting committee to ensure they are sufficiently patriotic.

That makes the odds especially long for opposition-leaning candidates, though even pro-establishment stalwarts have failed to garner enough support in the past. Lawmaker and former secretary for security Regina Ip Lau Suk-yee announced her intention to run twice – in 2012 and 2017 – but failed to make the cut on both occasions. She too has not revealed if she will make a third bid this time.