Medical experts say parents do not need to panic, despite recent cases of Covid-19 infections in young children.
Recent severe cases of coronavirus infections involving young children in Hong Kong have sparked concern among parents.

Long waiting times for hospital treatment have also left parents wondering if they should let children as young as three get vaccinated, a service which is available from Tuesday.

The Post examines cases of infections among toddlers in the city and what parents can do to protect their children.


Why are children's infections becoming a concern in Hong Kong?

Concerns from parents began to surface after a four year-old boy, who died on Friday, tested preliminary-positive for Covid-19.

He was sent to Pok Oi Hospital after vomiting and collapsing at his home in Yuen Long soon after 3am and was certified dead. The hospital later confirmed his preliminary-positive test result.

A three year-old girl, who had no underlying medical issues and tested preliminary-positive, was in critical condition after being admitted to Prince of Wales Hospital on Saturday. She is being treated in the intensive care unit at Hong Kong Children's Hospital.

Professor Lau Yu-lung, a member of the government's Advisory Panel on Covid-19 Vaccines and Scientific Committee on Vaccine Preventable Diseases, said the girl did not require artificial lungs, which provide life support to patients with respiratory failure, for the time being.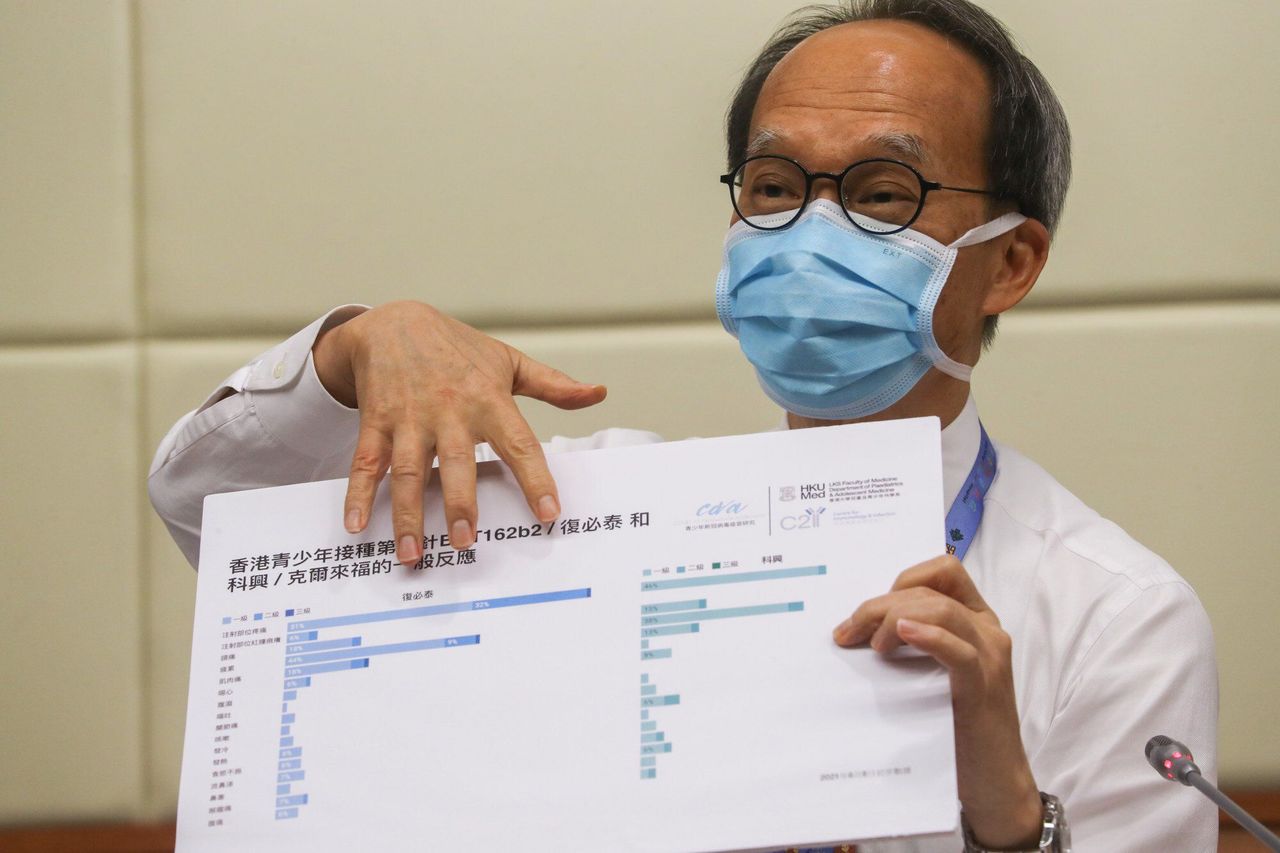 Professor Lau Yu-lung.
Are younger children more vulnerable to Covid-19?

Young children are more prone to serious conditions after contracting respiratory viruses and one reason is the body structure of a child, according to Lau, who is also a paediatrician.

"Babies or those aged two to three have narrow nasal passages and air tubes, so if there is [secretion] there, serious problems are more likely to develop," he said.

About four per cent of the city's Covid-19 patients are aged four or below. Among about 8,900 Covid-19 patients admitted to hospitals since January 31 this year, 520, or 5.8 per cent of them, are younger than six.

Lau added that exposing children to other types of common human coronavirus, which also caused flu-like symptoms, could build cross immunity against Covid-19. With fewer such infections in the past few years, young children were not exposed to those viruses and thus did not have much protection against Covid-19, especially those aged four or younger who were not vaccinated.

"Parents do not need to panic. We need to find out the cause of death [of the four-year-old] first. Apart from Covid-19, there could be other factors that led to his death," he said, adding that boosting vaccination rates among children was key.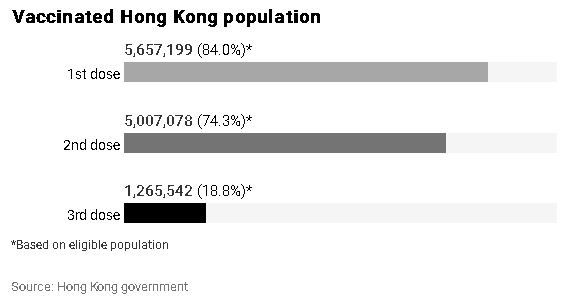 What should parents do if their child is infected?

Four paediatric organisations, including The Hong Kong Paediatric Society and The Hong Kong Society for Paediatric Immunology, Allergy and Infectious Diseases, advised parents and carers of infected children to note down when symptoms appeared and closely monitor their situation.

"The most important thing is to see whether there is any deterioration of their condition, for example, paleness or shortness of breath," they said in a statement on Monday.

"The child should be sent to hospital immediately if the child develops symptoms such as difficulty in breathing, blue lips, chest pain, rapid heartbeat, impaired mental state, continued fever, spasm or difficulty in eating."

They added that carers should monitor the child's body temperature, the amount of food intake and the frequency of urination and defecation.


What should parents do if their infected child is not admitted to hospital in time?

Health authorities said the elderly, children and patients in serious condition would be prioritised for use of isolation beds. They urged younger patients with mild or no symptoms to wait patiently at home.

Both carers and patients should wear masks at home and maintain personal and home hygiene, according to the four paediatric organisations.

"Carers and children should not make contact with other family members and should stay in one room with the door closed," they said.

"Parents and carers do not need to be too concerned as most coronavirus patients will recover gradually. Most children do not need to take antiviral drugs. The fever will last about two to three days. Please wait patiently for further arrangements from authorities."

Paracetamol could be taken for mild fever, headache and sore throat, they added.

But Lau disagreed that infected children should be isolated in hospital alone, as their recovery could be affected if they felt insecure and became emotionally affected.

As hospital isolation beds were in short supply, he said children with a better living environment could be quarantined at home, and parents could consult the doctor through video calls.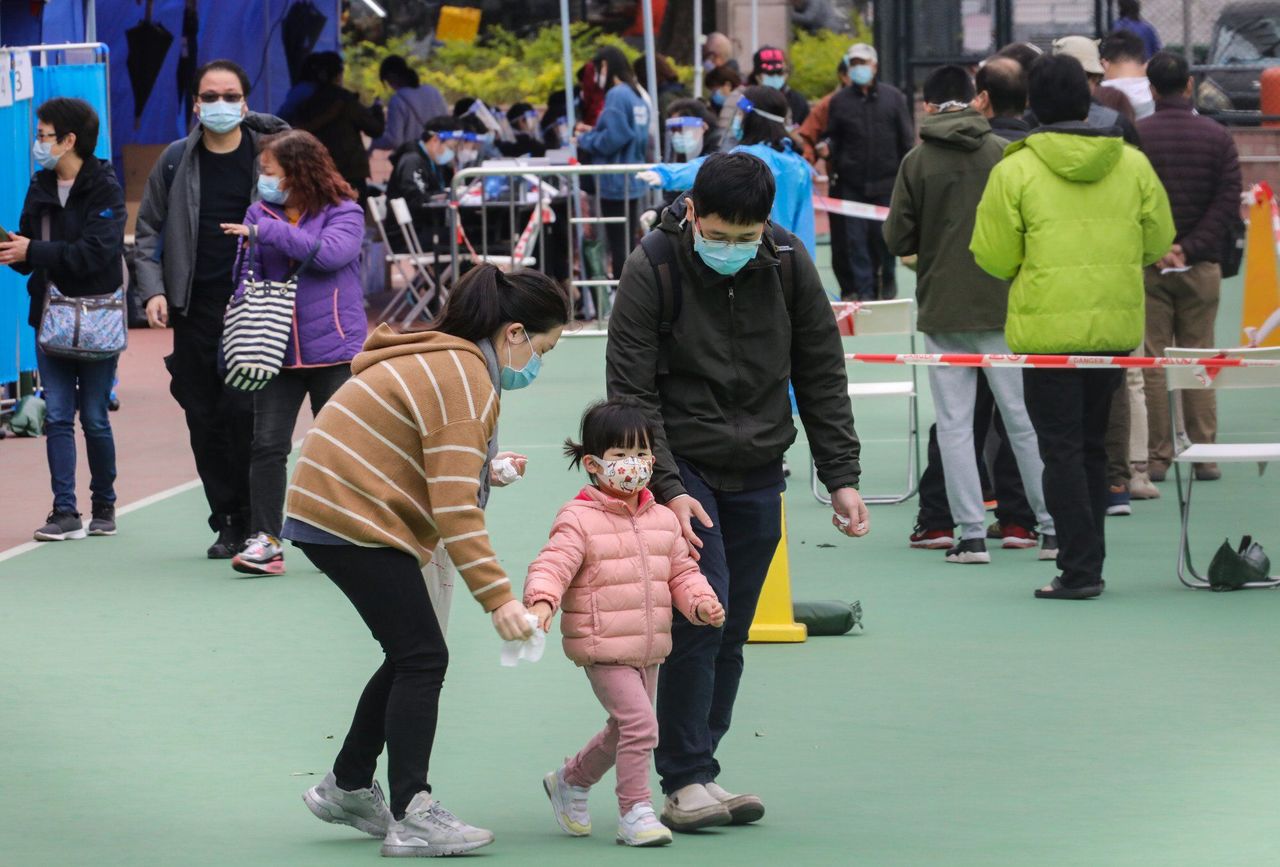 Medical experts have advised parents to get young children vaccinated as soon as possible.
Should children as young as three get vaccinated as soon as possible? What are the risks involved?

Lau said the Chinese-made Sinovac vaccine was "undoubtedly safe" for young children and urged the government to provide outreach vaccination services at kindergartens and primary schools.

"The T-cells induced by the vaccine can effectively prevent the risks of having serious complications and death," he said.

Respiratory medicine expert Dr Leung Chi-chiu said children aged three and above should be jabbed as soon as possible because the number of infections in children might increase exponentially along with more community outbreaks. He reassured parents that vaccines were safe.

"[Parents] do not need to worry about the safety of inactivated vaccines. Most of the children have received other inactivated vaccines since birth such as the hepatitis B vaccine," he said.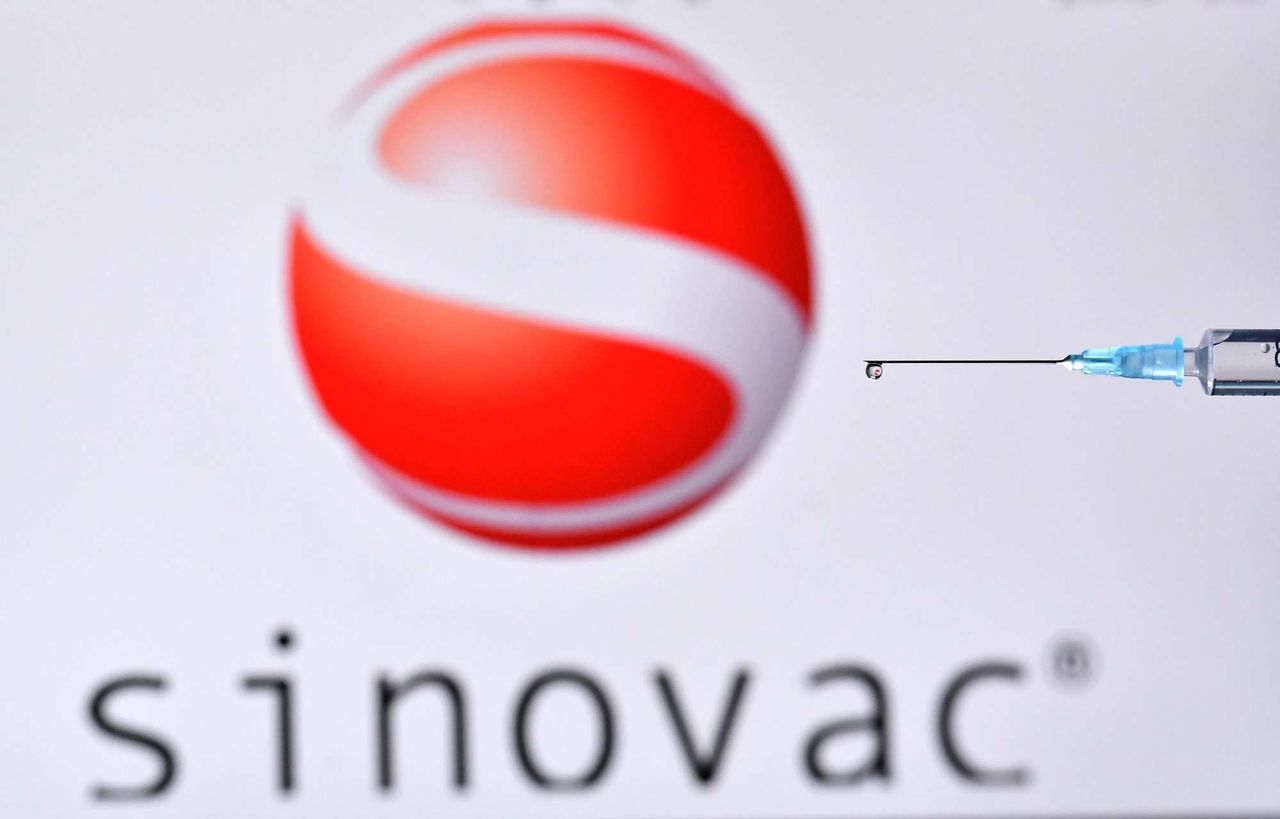 Professor Lau Yu-lung has said the Sinovac vaccine is "undoubtedly safe" for young children.

The Sinovac vaccine is an inactivated vaccine.

Leung said children who had a history of allergic reactions to vaccines should be careful, but vaccination should be safe for most children who did not have this problem.

Children might experience side effects of vaccination such as pain at the injection site and fever, but Leung said those were "mild" and similar to that experienced by adults.


What options are available in Hong Kong and how can bookings be made?

The city will allow children aged three and four to receive the Sinovac vaccine at community inoculation centres or designated outpatient clinics starting from Tuesday.

Reservations will open on the government's vaccination website at 8am on the same day. Appointments can also be made through private doctors or clinics taking part in the inoculation programme.

Children aged five and above can also receive the German-manufactured BioNTech vaccine from Wednesday at two designated vaccination centres in Yuen Chau Kok Sports Centre and Hong Kong Children's Hospital. A third one in Gleneagles Hospital Hong Kong will open on February 24.


Are children below the age of five in other countries getting vaccinated?

Mainland China approved the Sinovac vaccine for children aged three to 17 in June last year, while Bahrain and Argentina allowed the Sinopharm vaccine for children aged three and above.

Cuba and Venezuela also began inoculating children as young as two since last year.