Medical experts are still unclear what causes strange conditions and why only some patients experience them, but urge the setting up of a support system; city confirms two imported cases on Sunday.
Covid-19 patient Isaac Chow Ka-chun thought his battle with the disease was over when he was discharged from hospital seven months ago. But he soon discovered he was short of breath after five-minute walks.

The 28-year-old had suffered from fever, runny nose and cough after being diagnosed with Covid-19 last December, but the symptoms were not severe and he was allowed to leave after spending 12 days in a community treatment facility at AsiaWorld Expo.

"I gradually felt there was something wrong after I left hospital," Chow said. "I could only walk very slowly … and had to catch my breath after just a few steps."

He also experienced strong pounding heart beats even when not engaging in any strenuous activity.

"My heart was beating so strongly that I woke up from my sleep," he said, coughing intermittently in an interview with the Post.

Chow is among a number of Covid-19 patients in Hong Kong experiencing the long-term effects of the coronavirus, defined by overseas health authorities as problems emerging four or more weeks after first being infected. The conditions can last for at least two months.

The symptoms vary, ranging from shortness of breath and tiredness to cognitive impairment, while some might only have mild conditions during infection.

To date, an estimated 5 per cent of local patients have exhibited such symptoms, significantly lower than the 30 to 40 per cent reported in the United States and Britain, according to University of Hong Kong (HKU) Professor Ivan Hung Fang-ngai, a Covid-19 expert.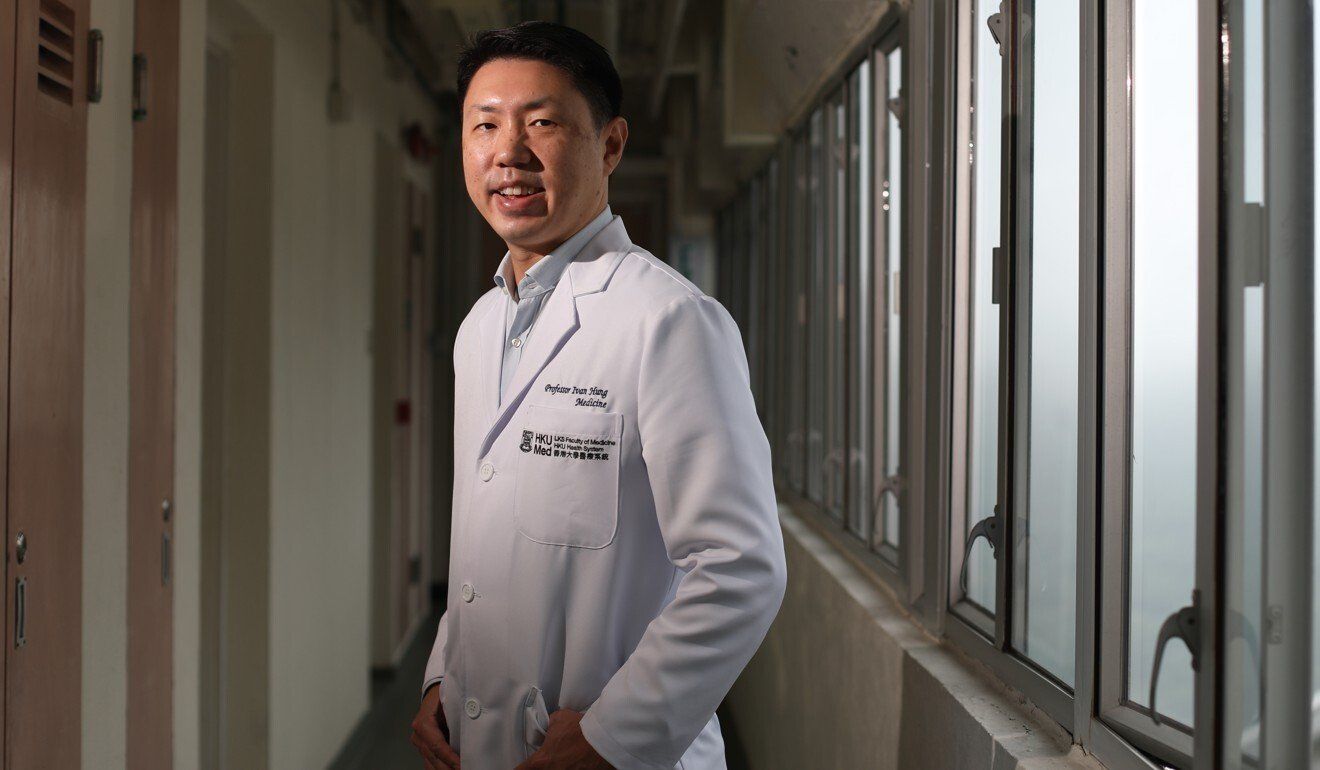 Covid-19 expert Ivan Hung from HKU.

Chow's current symptoms were not present before he was infected, and his parents, who also caught the virus, did not develop any persistent conditions after recovery.

"My mother's situation was very serious and she was intubated in an intensive care unit, but she is absolutely normal now and does not gasp while walking," he said.

Chow is still waiting for results on a lung function test and will also take a heart assessment.

He no longer has the strength to go about his job as a barista in a cafe, where he had worked for three years. His body cannot withstand the stress of standing for long hours and the peak-hour rush of having to prepare food and coffee for customers.

Since last month, Chow has been working as a bus terminus supervisor – sitting inside a kiosk and working on a computer.

But symptoms such as those experienced by Chow have been relatively rare so far in the city.

"Very few patients in Hong Kong suffer from long Covid, as they usually receive treatment early and make a good recovery," HKU's Hung said.

He added that less than 1 per cent of recovered patients suffered from severe conditions such as lung fibrosis, and a similar percentage reported loss of smell and taste.

Ann, who is about 40 years old and asked to go by a pseudonym, is one of the few patients who have lost their sense of smell after being diagnosed with Covid-19 in March last year following an overseas trip. Despite very mild symptoms, including a light fever, she developed anosmia 10 days after her diagnosis.

"When I drank lemon tea, I could taste sweetness, sourness and bitterness, but not the aroma. It was very scary. I couldn't even identify the smell of faeces," she said.

"I wouldn't know what I was eating if I closed my eyes."

While her sense of smell returned three months later following treatments with vitamin A and aromatherapy, she said she started feeling sudden fatigue, with monthly bouts in July and August last year.

"The feeling was like a heavy flu … and I felt so tired that I needed to sit and could not walk … I also experienced a fast heart rate and joint pain," said Ann, who loves sports.

"When the conditions were ongoing, I was pretty helpless, as there wasn't any targeted medication. I also didn't know what triggered them."

Despite blood checks, doctors could not explain her situation. But as mysteriously as they arrived, the symptoms eventually disappeared. In the past three to four months, Ann has not experienced any other conditions after taking supplements and traditional Chinese medicine. It remains unclear if this was behind her full recovery.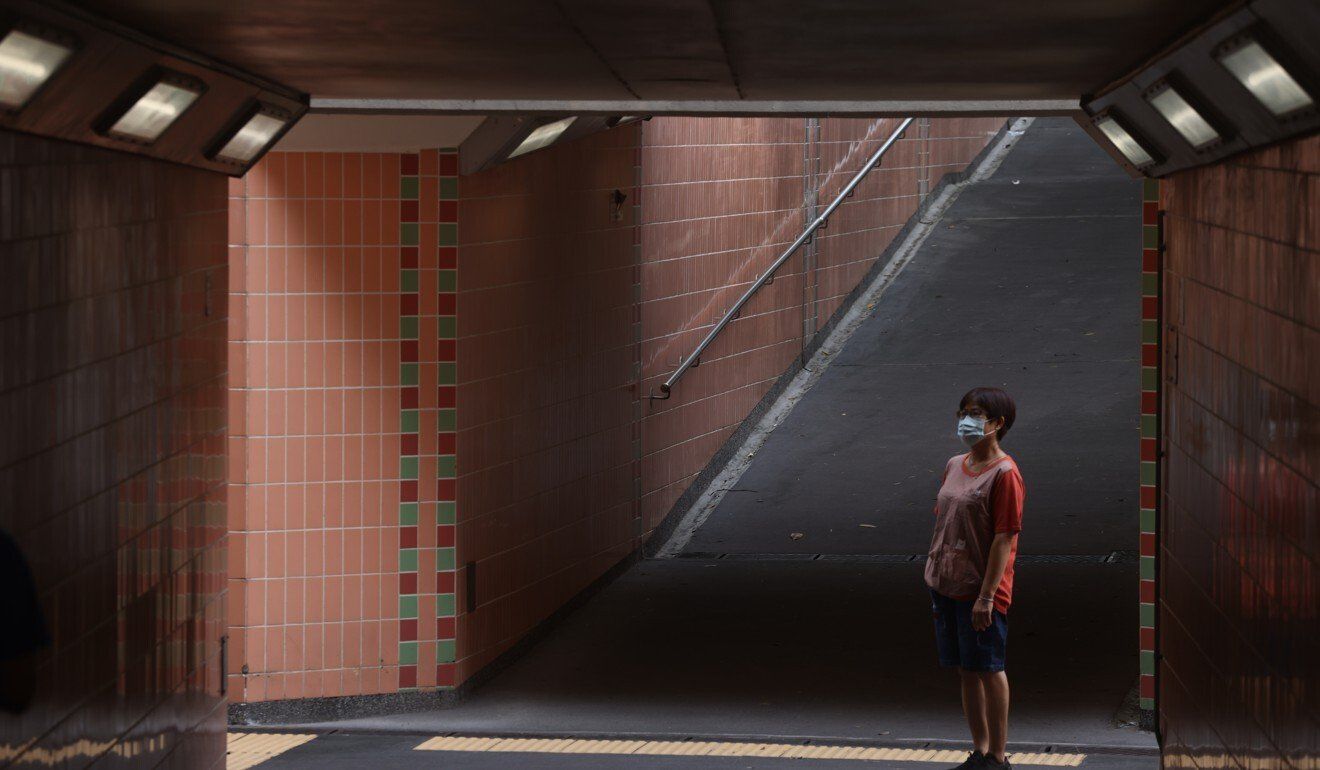 Health care worker Lam, a recovered Covid-19 patient, says she has difficulty remembering tasks.

For other patients, the long-term effects only surface months after recovery.

Health care worker Lam, 57, only noticed she had difficulty remembering tasks roughly five months after her four-day hospital stint for Covid-19 in July last year.

At home, she had also occasionally forgotten to close and lock the door of her flat, and failed to remember to turn off the kitchen stove after cooking, prompting her husband to ask her to use an induction stove instead.

"Before I leave home, I need to take photos of stoves and other switches [that have been switched off] to remind myself," she said.

Research is still ongoing to understand why some people suffer from long-term effects of the coronavirus. HKU's Hung said initial findings had shown the virus could invade a patient's central nervous system and affect their sense of smell, but it remained unclear why younger people were more prone to such problems.

Dr Arthur Mak Dun-ping, an associate professor in psychiatry from Chinese University, is conducting a local study to look into the prevalence of cognitive impairment and other mental symptoms among recovered Covid-19 patients.

"Preliminary overseas findings suggest that Covid-19 infections can trigger some inflammatory pathways, leading to changes in the brain," Mak said.

While the study is still recruiting participants, about 20 to 30 per cent of the more than 150 local recovered patients to take part so far reported problems with memory loss, he said, a percentage closer to that seen overseas.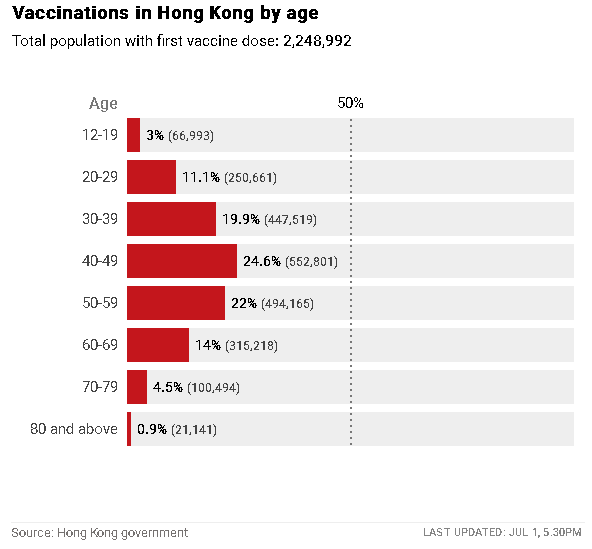 In the long run, it was important to set up a system for such patients and look into ways to better support them, said public health expert Professor Kwok Kin-on from Chinese University.

Dr Owen Tsang Tak-yin, medical director of the Hospital Authority's Infectious Disease Centre at Princess Margaret Hospital, said recovered Covid-19 patients could be referred to different units for follow-up checks depending on their needs, such as clinical psychology for mental conditions, physical and occupational therapies in training for lung exercises, or traditional Chinese medicine for long-term recovery.

For those experiencing problems only months after hospital discharge, Tsang said they could get back into the public health care system through referral by primary care doctors, and would usually be given an earlier time slot for follow-up.

Hong Kong confirmed two imported cases on Sunday, one from the United States and the other from Japan. The city's tally of confirmed cases now stands at 12,013, with 212 related deaths.