Gustav Klimt's 'Portrait of Adele Bloch-Bauer II', sold by Oprah Winfrey in 2017, is one of two Klimts at an Amsterdam exhibition with links to Hong Kong investment advisory HomeArt.
In February 2017, newswire service Bloomberg ran an exclusive report about an eye-catching art transaction under the headline: "Oprah Said to Snag US$150 Million Selling Klimt to Chinese Buyer".

The report said that Oprah Winfrey, the queen of US show business, made a profit of US$60 million from the sale, orchestrated by top international dealer Larry Gagosian.

Given that Winfrey issued no denial, the art world has since been wondering about the identity of anonymous buyer that bought Portrait of Adele Bloch-Bauer II (1912) at what would have been a record price for Austrian artist Gustav Klimt, of The Kiss fame, at the time.

In October 2022, the painting resurfaced in Amsterdam's Van Gogh Museum at a major exhibition of Klimt, with the source of the painting given as "Private Collection, Courtesy of HomeArt".

While the name may sound like that of an interior design company, HomeArt is actually an investment advisory that helps wealthy individuals and corporations buy rare and important artworks discreetly.

Its founder-owner is former Hong Kong barrister Rosaline Wong Wing-yue, daughter of the city's former Equal Opportunities Commission chairman, Michael Wong Kin-chow.

Rosaline Wong is in the middle of setting up a US$1 billion "museum-grade" art investment fund with Hong Kong- and Singapore-based asset management firm Zheng He Capital, which counts among its heavyweight advisers Gagosian and Wong's close friend, the Hong Kong billionaire Henry Cheng Kar-shun.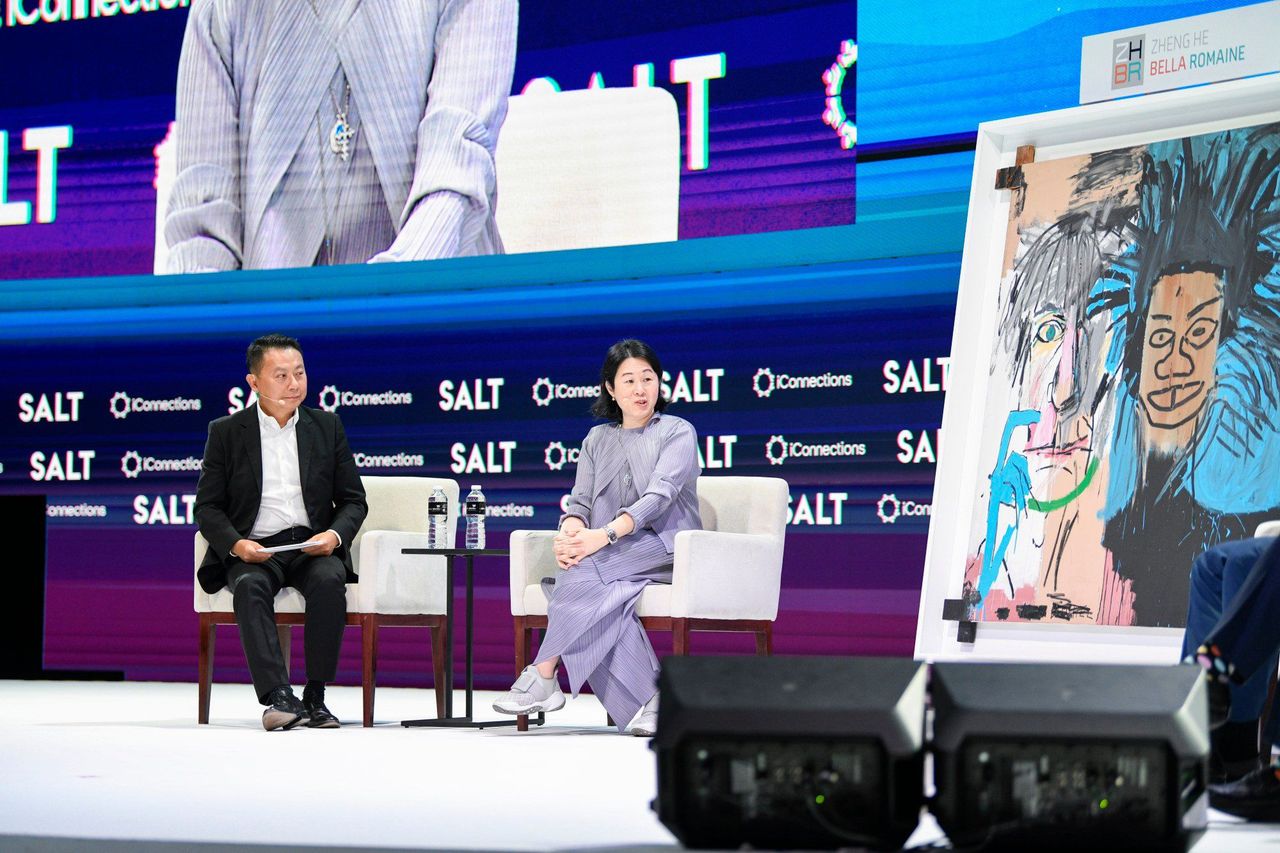 Rosaline Wong (right), founder of HomeArt, with Eddie Law, chairman and founder of Zheng He Capital, at the Salt iConnections Asia Conference in Singapore on November 15, 2022, with "Dos Cabezas" (1982) by Jean-Michel Basquiat.
Her involvement in the Amsterdam exhibition is public information. For the art fund's November 15 soft launch, her official biography stated that she founded HomeArt in Hong Kong seven years ago to advise private collectors and corporations on their art acquisitions and investments.
The statement said that apart from facilitating a number of high-value auctions in recent years, HomeArt and Wong were "key in securing iconic masterpieces" for the Van Gogh Museum's exhibition, called "Golden Boy Gustav Klimt. Inspired by Van Gogh, Rodin, Matisse…".
Wong could not be reached for comment and the Van Gogh Museum said it could not share information on artworks coming from private collections.
While the actual ownership of Portrait of Adele Bloch-Bauer II cannot be confirmed, its link to Wong's company prompts the question of just how many of the world's valuable modern and contemporary artworks in private hands are in Hong Kong.
Interest in Portrait of Adele Bloch-Bauer II doesn't just lie in the fact that Winfrey had owned it, according to the Bloomberg report, and that she lent it for five years to the Museum of Modern Art in New York, thus giving the painting a great deal of public exposure before selling it on privately.
The painting is also noteworthy because it was part of a well-known restitution case against Nazi looting of artworks from Jewish owners. The heirs to the Bloch-Bauer family managed to claim some rights to the paintings after a lengthy lawsuit against the Austrian government that was dramatised in the 2015 film Woman in Gold, starring Helen Mirren.
Another significant and storied Klimt associated with HomeArt at the Amsterdam exhibition is Wasserschlangen II (also known as Water Serpents II, 1904-06/7).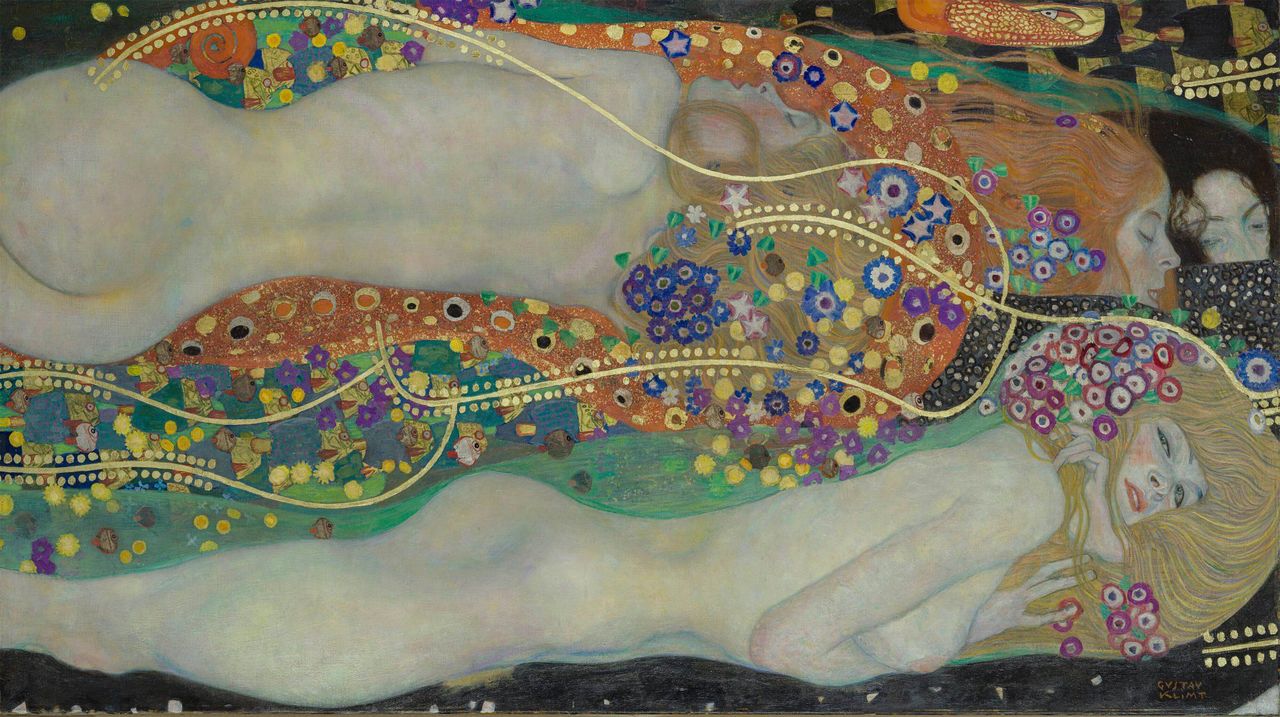 "Wasserschlangen II" (1904-06/7) by Gustav Klimt.

It was painted for another Jewish patron in Vienna, Jenny Steiner, and was among 37 works for which the Russian art collector Dmitry Rybolovlev claimed Swiss dealer Yves Bouvier overcharged him between 2003 and 2014.

Rybolovlev paid US$183.8 million to buy the Klimt painting in 2012, and later sold it on for a reported US$170 million in 2015 to an anonymous buyer, who it now appears is connected to Wong.

Wong, who used to feature regularly in Hong Kong newspaper society pages for her luxurious lifestyle and friendship with local tycoons, including Cheng and her former employer and major art collector, Joseph Lau Luen-hung, has said she began collecting art in 2006.

The stated purpose of the art investment fund she is helping to start is to offer a way for those who aren't multi-billionaires to buy a stake in "museum quality" artworks.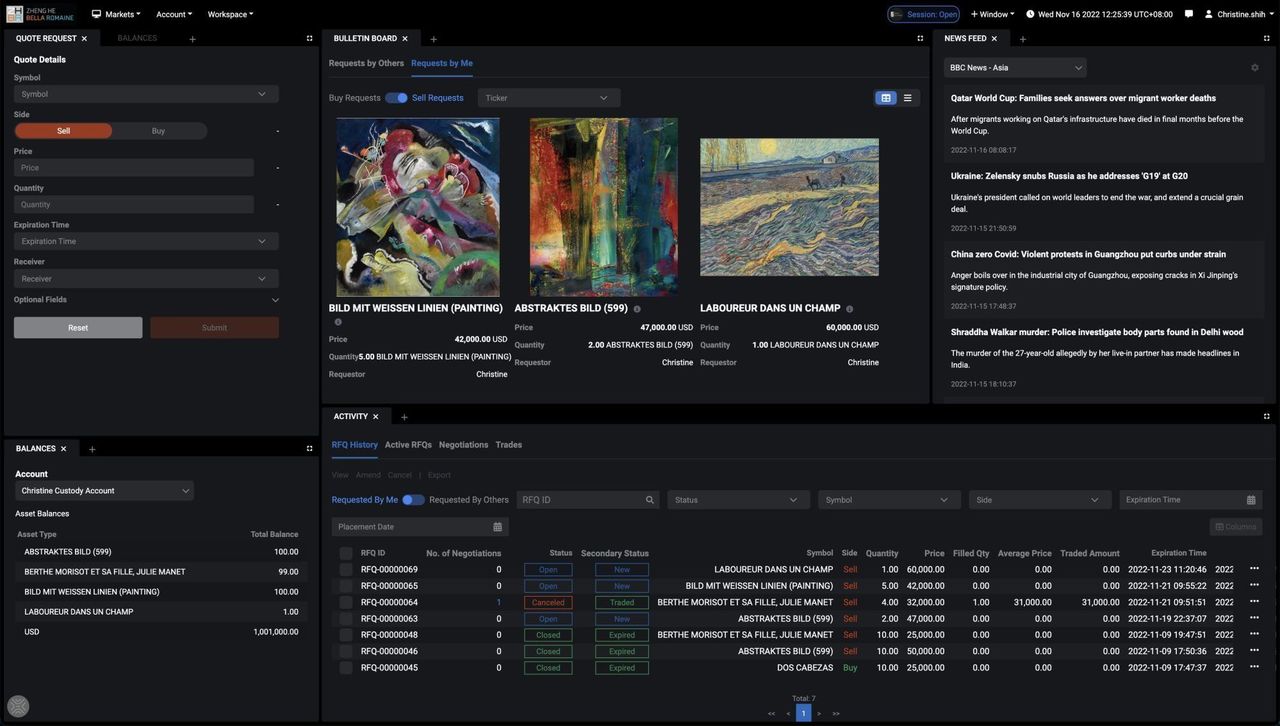 A template of the trading platform for HomeArt.

According to Zheng He Capital, Wong is a general partner in the new fund, which means that she will play an active role in its investment decisions.

While Wong and other key figures behind the fund announced its soft launch in Singapore with the presentation of a painting by Jean-Michel Basquiat, called Dos Cabezas (1982), the work does not belong to the art fund's collection.

Neither do the Klimts, nor any of the paintings used in a screenshot publicising the features of its prototype client website, namely three works by Wassily Kandinsky, Gerhard Richter and Vincent van Gogh, which each broke auction records at the time of their sales.

However, a spokesperson for Zheng He Capital says the paintings point to the level of ambition to which the fund aspires.