Authorities report increase in cases of respiratory infections and hand, foot and mouth disease among children.
As Covid-19 has become endemic and social-distancing curbs have eased in Hong Kong, health experts have warned children in the city are being exposed to other infectious diseases following the lifting of the mask mandate.

Increases in respiratory infections and hand, foot and mouth disease among children have been reported by paediatricians and authorities recently.

The Post examines the uptick in cases and speaks to experts on how to protect children against infectious diseases.

1. What is the latest situation concerning hand, foot and mouth disease in Hong Kong?

There has been an upwards trend in cases of hand, foot and mouth disease in recent weeks, though the numbers remain low.

According to data from the Centre for Health Protection as of last Thursday, accident and emergency departments at public hospitals reported a rise in cases, with infections increasing to nearly 0.25 in every 1,000 consultations from March 5 to 11, compared with 0.1 at the start of the year.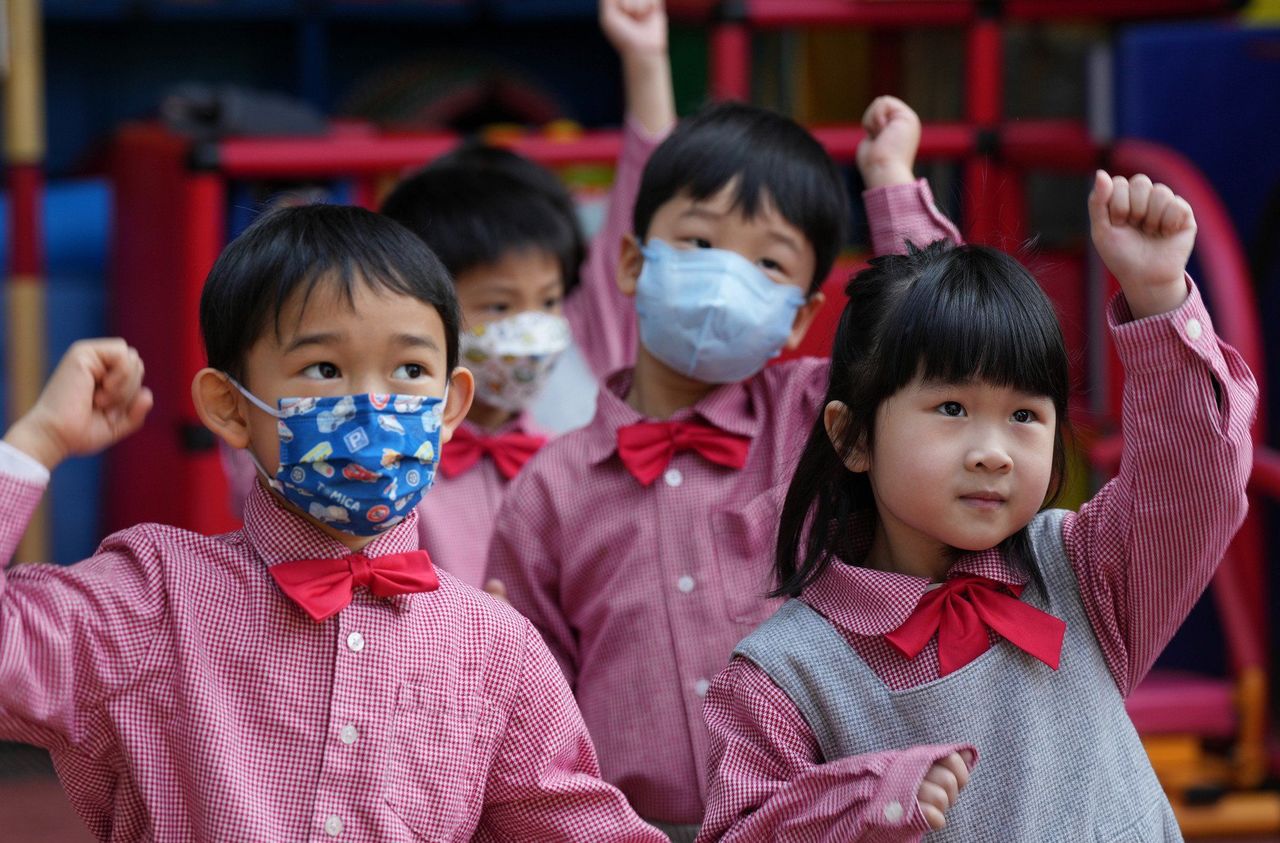 Schoolchildren are no longer required to wear masks after the lifting of the citywide mandate.

Among childcare centres and kindergartens that took part in the government's sentinel surveillance programme, there was a rise in the number of outbreaks from zero to more than 2 per cent of locations in late February, though none were recorded from March 5 to 11.

Paediatrician Dr Patrick Ip Pak-keung from the University of Hong Kong (HKU) said he had noticed more cases of the disease at kindergartens and care homes recently.

Caused by enteroviruses such as coxsackieviruses and enterovirus 71 (EV71), the infection is common in children, but the one caused by EV71 has a higher likelihood of severe complications and death.

Symptoms of the disease include fever, poor appetite and tiredness, and painful sores that might develop in the mouth. A rash could also appear on the palms and soles of the feet. Those infected usually recover in seven to 10 days.

2. What about other infectious diseases?

Dr Mike Kwan Yat-wah, an honorary clinical associate professor at HKU, said there had been an overall increase in various types of infections since the lifting of the city's mask mandate at the start of the month, including respiratory syncytial virus, influenza, parainfluenza, adenovirus and enterovirus.

"There has been an upwards trend [in infections]. Hospital wards are filled up with patients every day. We are handling children of different ages every day," Kwan told a radio programme on Monday.

Tuen Mun Hospital on Friday also revealed its special care baby unit was treating a cluster of respiratory syncytial virus cases, with at least six babies infected, including one in critical condition.

On Monday, the hospital said another baby and three staff members from the unit had also tested positive for the virus.

Symptoms of the disease include fever, breathing difficulties and tiredness.

Paediatrician Ip said the increase in infections was likely due to more frequent contact between people and weaker immunity among children.

"Contact between people was minimal during the Covid-19 pandemic. Children didn't have much physical contact with others as they didn't go to schools," Ip said.

"As they were not exposed to the viruses during that period and there was no build-up of antibodies, the viruses can spread easily if someone is infected."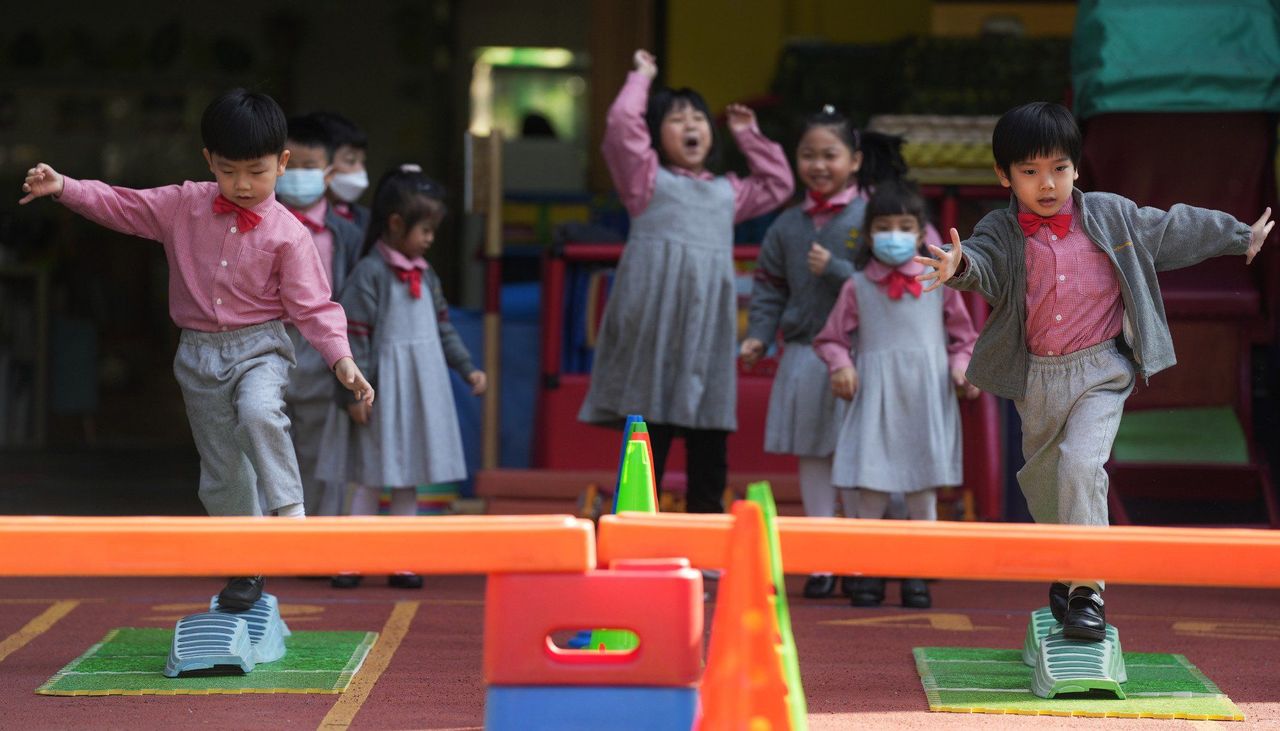 Experts say the rise in infections could be attributed to weaker immunity among children and increased contact among people.

He said more younger children had developed serious conditions after being infected with the respiratory syncytial virus, with some suffering from respiratory distress and needing oxygen support, due to a lack of past infections which would have built up immunity.

Younger children were either infected by their adult family members who were not wearing masks or older siblings who had returned to schools, he said.

3. How worried should parents be about the rising cases?

Health experts earlier warned that cases of such diseases were expected to increase with the easing of social-distancing measures.

But Ip assured parents not to worry too much about the rise, adding no fatal infections had been reported yet.

Meanwhile, Kwan urged parents to consult a doctor about admitting their child to hospital if they experienced a serious lack of appetite and breathing difficulties.

4. What measures can be taken to protect children?

Medical experts stressed that personal hygiene and vaccination were the main methods of preventing infection.

Masking children with symptoms and washing their hands were effective in preventing the respiratory syncytial virus, which was transmitted through droplets, Kwan said.

"You should wash your hands before touching your own mucus membranes, as droplet infection is transmitted through touching mucus membranes, such as eyes, nose and mouth," he explained.

Ip advised that children aged six months and above should get vaccinated for both the flu and Covid-19.

For those infected with enterovirus, he said their bathrooms should be cleaned regularly as their faeces were highly infectious.