The Post breaks down the four payment platforms taking part in the scheme, debunking some of the misconceptions around applying along the way.
Hongkongers have rushed to sign-up for the government's HK$5,000 (US$644) e-voucher scheme, undeterred by long online wait times driven by overwhelming demand when registration first opened a week ago.

As of Friday night, nearly 4.5 million people, or 62 per cent of those eligible for the handouts, had applied for the HK$36 billion scheme aimed at boosting consumer spending in hopes of accelerating the city's economic recovery amid the Covid-19 pandemic.

Applicants can register online from July 4 to August 14, with the first instalment of HK$2,000 set to be distributed on August 1.

For those who still have not signed up, the Post breaks down the scheme's four designated payment systems, and debunks some of the misconceptions circulating online about the registration process.

People will receive an SMS message confirming their application is valid about a week after completing the electronic registration, and it will take about two weeks for those who submit paper forms.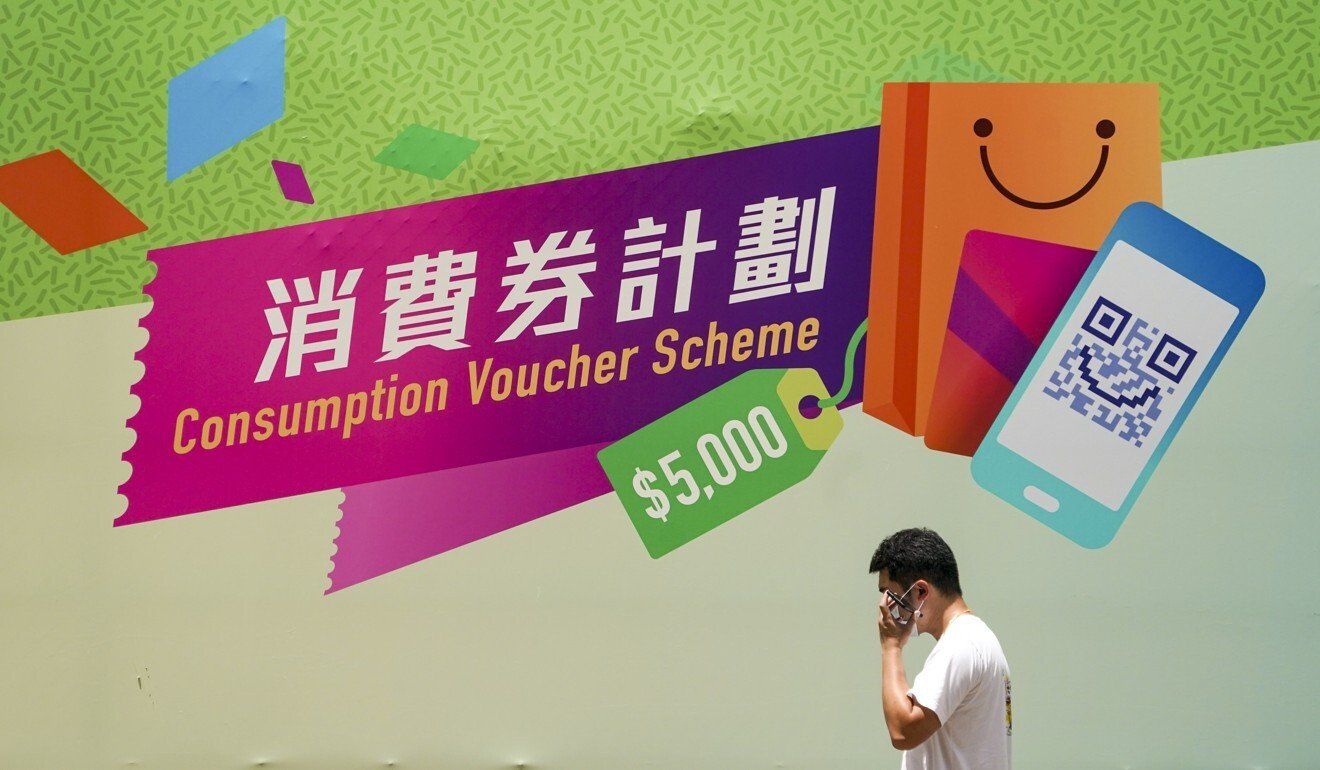 Hongkongers do not need an account on the government's 'iAM Smart' app to take advantage of the voucher scheme.
Do you need an 'iAM Smart' account to register?

No. A government spokesman said residents could still register for the scheme even if they did not have an account on the government's one-stop, personalised "iAM Smart" app.

Applicants can confirm their identity by answering security questions used for last year's HK$10,000 cash handouts, or by inputting personal information and directly uploading a copy of their Hong Kong identity card.

Early misconceptions that an iAM Smart login was necessary led to a backlog of registration requests and resulted in long waits on the government app.

As of 9am on Friday, only some 180,000 applicants had used iAM Smart to register for the vouchers, according to a spokeswoman for the Office of the Government Chief Information Officer, which runs the mobile app.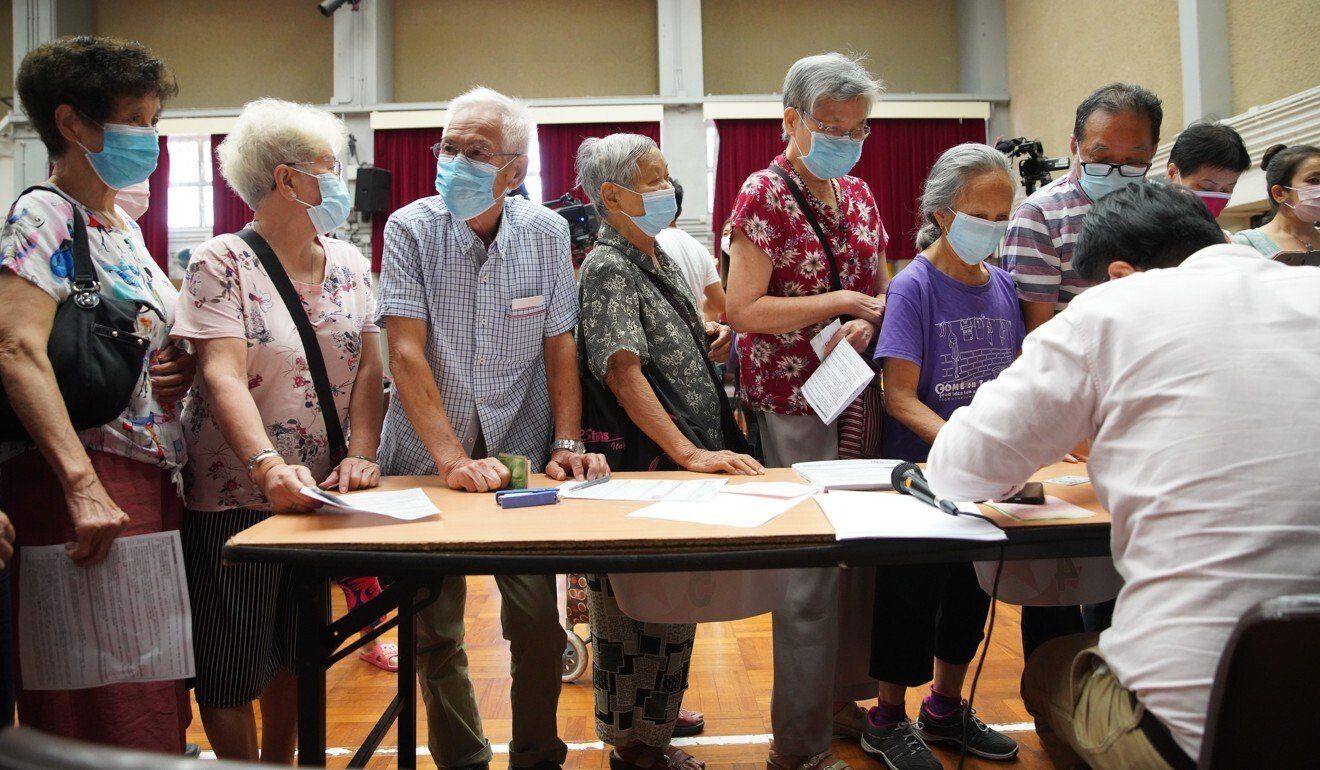 Volunteers help elderly residents register for the e-voucher scheme at a local community centre.
Octopus cards

Early on, it was rumoured that Octopus cards with automatic top-up functions linked to users' credit cards would have to be disabled, or that people would have to buy new cards altogether to register for the scheme. Those rumours, however, are false – there is no need to apply for a new card.

"There has been a lot of information circulating around, and some of it may have been misinterpreted," Rita Li Yuk-yi, Octopus' sales and marketing director, told the Post. "The beauty of using the Octopus cards for the consumption vouchers is that we really don't need customers to do anything extra."

Those who opt to receive their vouchers via Octopus can collect the money through their current accounts, either on physical cards or on the cashless payment system's app. Both personalised and anonymous Octopus cards can be used for the vouchers.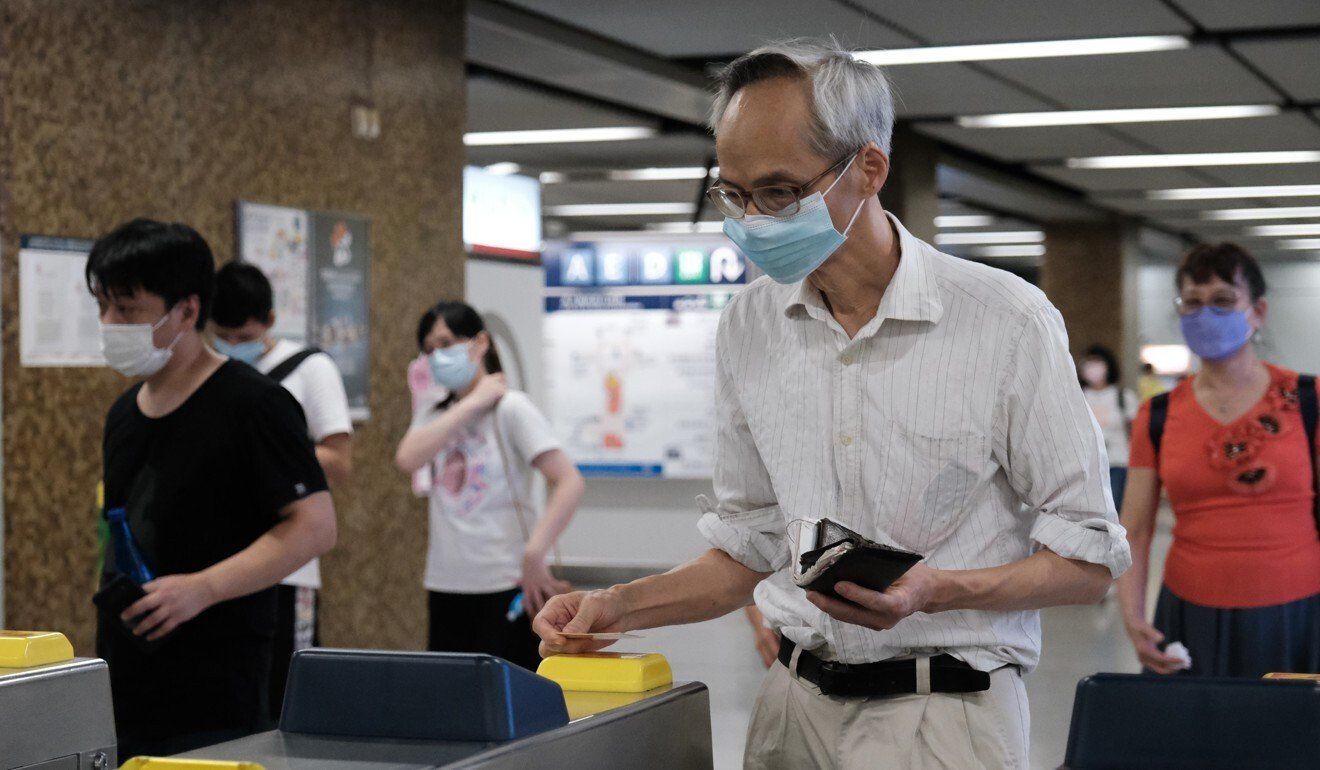 Octopus users will not need get new cards or disable certain features to use them to receive their vouchers.

Li said the stored value limit of the Octopus card would automatically be expanded to HK$3,000 when the users collected their first instalment of the vouchers. She also said consumers could use their Octopus cards as usual even if they had the automatic add-value service, which keeps the balance topped up at HK$1,000 by linking to a user's credit card.

Octopus Cards has answered some of the more common questions here.

Those who want to check how much of the vouchers they have spent can log on to the Octopus app or website, which features a dedicated page tracking their balance.

Consumers can also tap their cards at kiosks set up in MTR stations to both collect the vouchers and check their balance.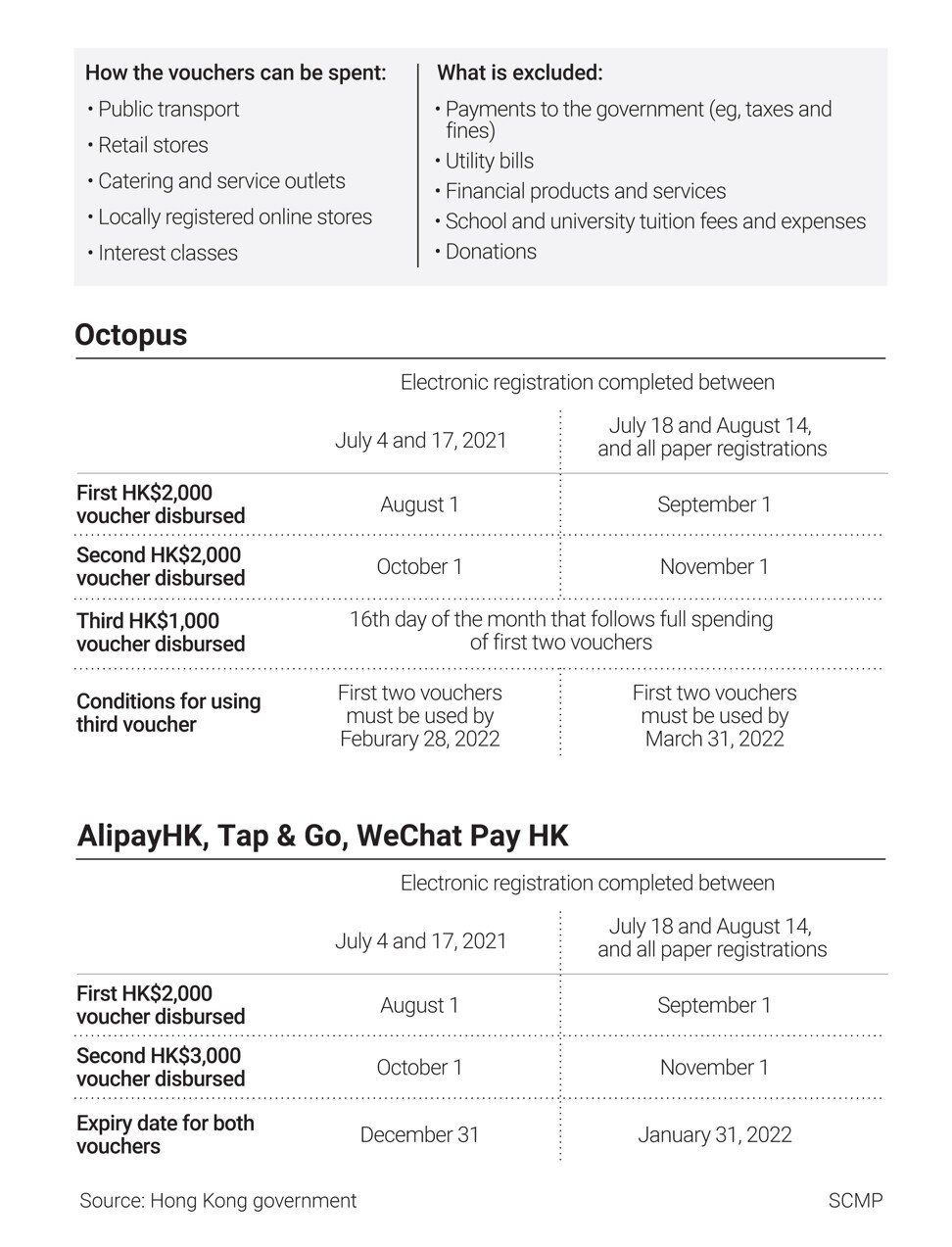 AlipayHK

To apply for the consumption voucher scheme, first-time AlipayHK users will have to install the mobile app and provide their phone number. An eight-digit identifier code will then be provided to register for the scheme.

AlipayHK will have a specific page on its app for users to check the balance of their vouchers in real time.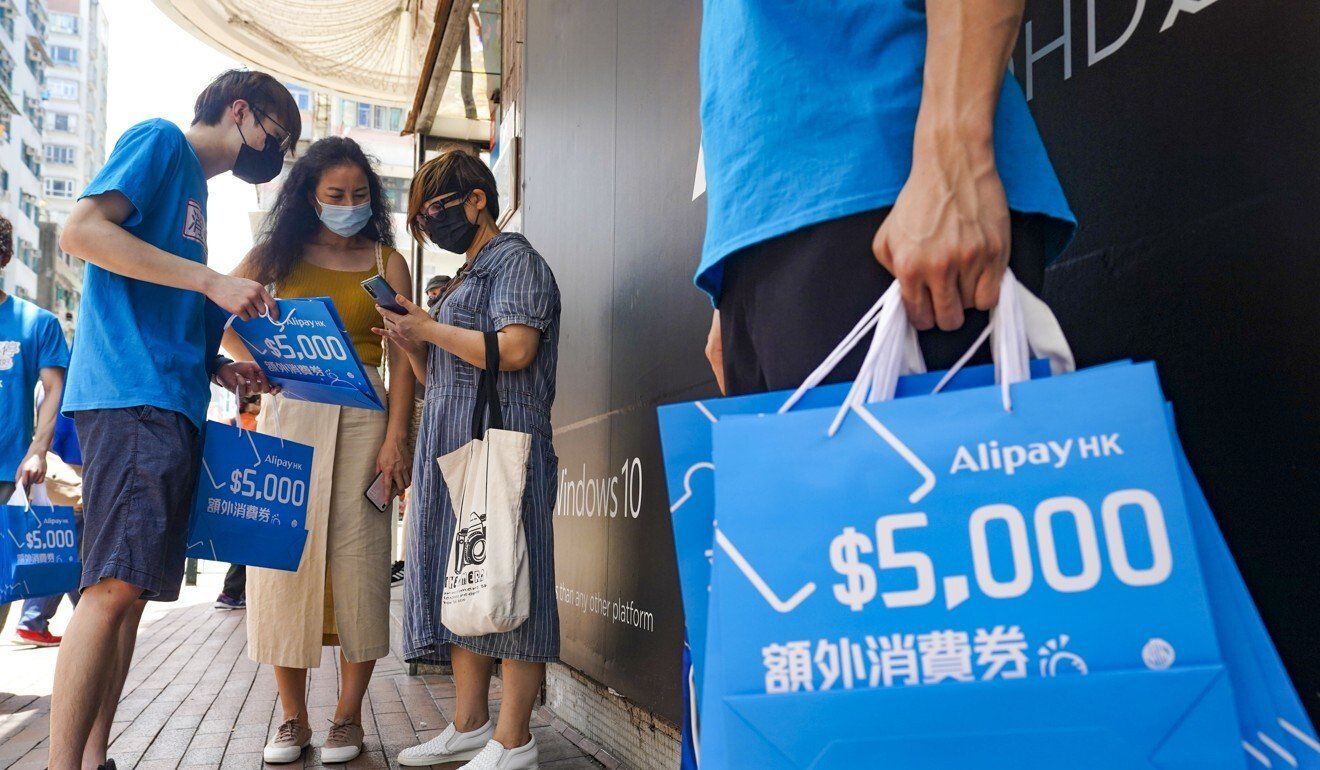 Some misconceptions have cropped up around the registration process for the government's HK$5,000 e-voucher scheme.

If participants wish to use AlipayHK for more than the voucher scheme, they can verify their identity by using their Hong Kong ID and link their profile to a bank account or credit card under their name.

AlipayHK is affiliated with Alibaba, which owns the South China Morning Post.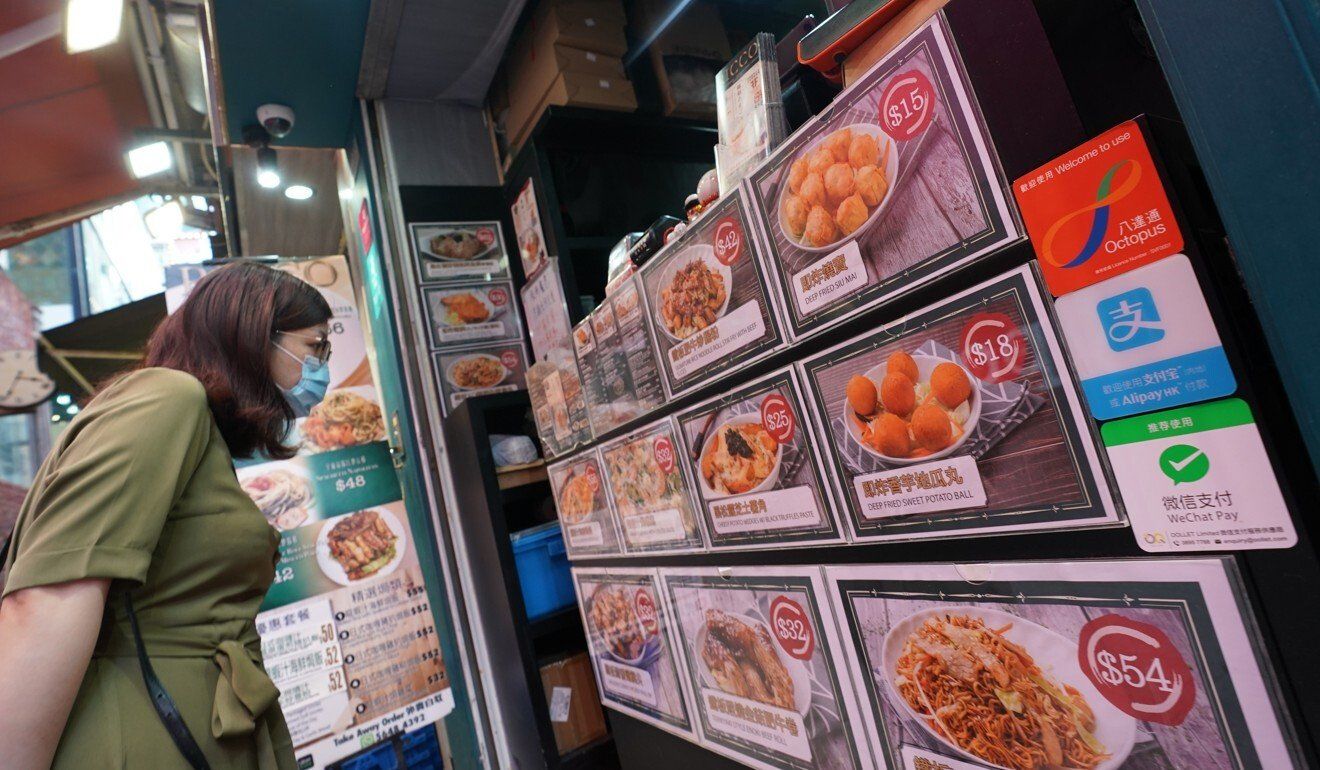 Users can use the government vouchers for retail shopping, public transport and dining in a bid to drive up consumer spending.
WeChat Pay HK

First-time WeChat Pay HK users will need to install the mobile app and provide their phone number to set up a new account.

A 10-digit WeChat Pay HK account number will then be issued for the user to register for the voucher scheme.


Tap & Go

Tap & Go users have faced long queue times signing up on the app, with some telling the Post they waited for hours to create a new account on the digital wallet backed by telecommunications firm HKT.

Tap & Go has three account levels – Lite, Plus and Pro – all of which can be used to register for the consumption voucher scheme. The Lite version does not require users to verify their identity.

A new "card" will appear on the app dedicated to collecting the money and tracking purchases made using the vouchers.