Mechanism was suspended with immediate effect on Thursday, with airlines temporarily banned under the measure allowed to fly to Hong Kong.
In the first major policy shift under new leader John Lee Ka-chiu, Hong Kong has halted a policy which suspends airlines from flying routes to the city if they exceed a threshold for carrying coronavirus-infected passengers.

The government admitted the policy, which had been blamed for travel chaos, had caused "unnecessary disturbances" to travellers and could do little to keep Covid-19 out.

The Post takes a look at what the change means.


1. What are the new arrangements?

The flight suspension mechanism was suspended with immediate effect following an announcement by authorities on Thursday, with airlines temporarily banned under the measure allowed to fly to Hong Kong.

The policy has been in effect for around two years, with the mechanism placing a ban on certain flight routes if the number of airline passengers who tested positive for Covid-19 exceeded a threshold set by the government.

According to the government, the mechanism was implemented to prevent a large number of coronavirus cases being imported from locations temporarily associated with a higher risk of contracting Covid-19.

Around 100 flight routes have been suspended this year. In July, temporary bans were imposed on six routes operated by Cathay Pacific Airways, Lufthansa, Turkish Airlines, Emirates, Qatar Airways and Thai Airways.

The ban on Cathay and Lufthansa had already expired before the announcement.


2. What caused the policy shift?

In a statement, the government said the decision was made after a "preliminary review of data and scientific analysis", while also taking into consideration that the summer holiday would mark a peak season for residents, including those studying overseas, returning to Hong Kong.

Despite an upwards trend in coronavirus infections since mid-June, authorities said they were satisfied "the percentage of confirmed cases among inbound persons … hovered around 1 to 3 per cent, representing a daily number of imported cases at just around a few dozen to below 200, and accounting for less than 10 per cent of Hong Kong's overall number of cases".

Flights carrying many passengers to Hong Kong would inevitably face interruptions if the policy remained in place, the government said, with the "tight" supply of airline seats and designated quarantine hotel spots potentially creating high "social costs".

It also said continuing with the measure was not cost-effective, given most imported cases could be detected via nucleic acid tests conducted at the airport and hotels.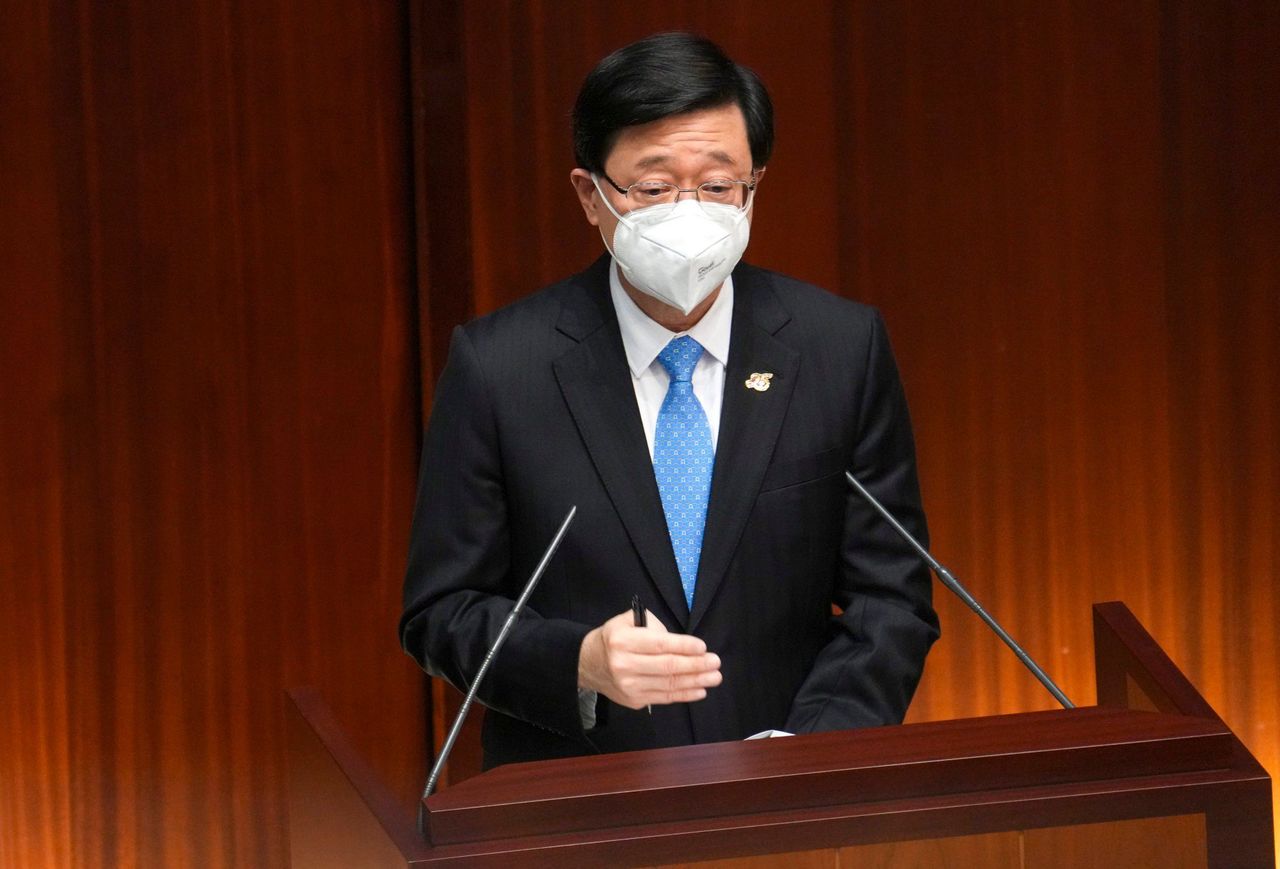 Chief Executive John Lee.
3. How have people reacted to the change?

Ronny Tong Ka-wah, a member of the Executive Council, Lee's de facto cabinet, said he had received many complaints about the mechanism.

"Travellers' plans are thrown in confusion and they need to rebook their tickets and hotels. But it is not their fault. It is the fault of the airlines," he told an online media outlet.

Fellow Exco member Jeffrey Lam Kin-fung, a lawmaker from the Business and Professionals Alliance for Hong Kong, said the decision was long overdue.

The government had struck the right balance between Hong Kong's business needs and observing anti-epidemic measures, he said, adding that the move would have a "positive impact on Hong Kong keeping its status as an international aviation hub".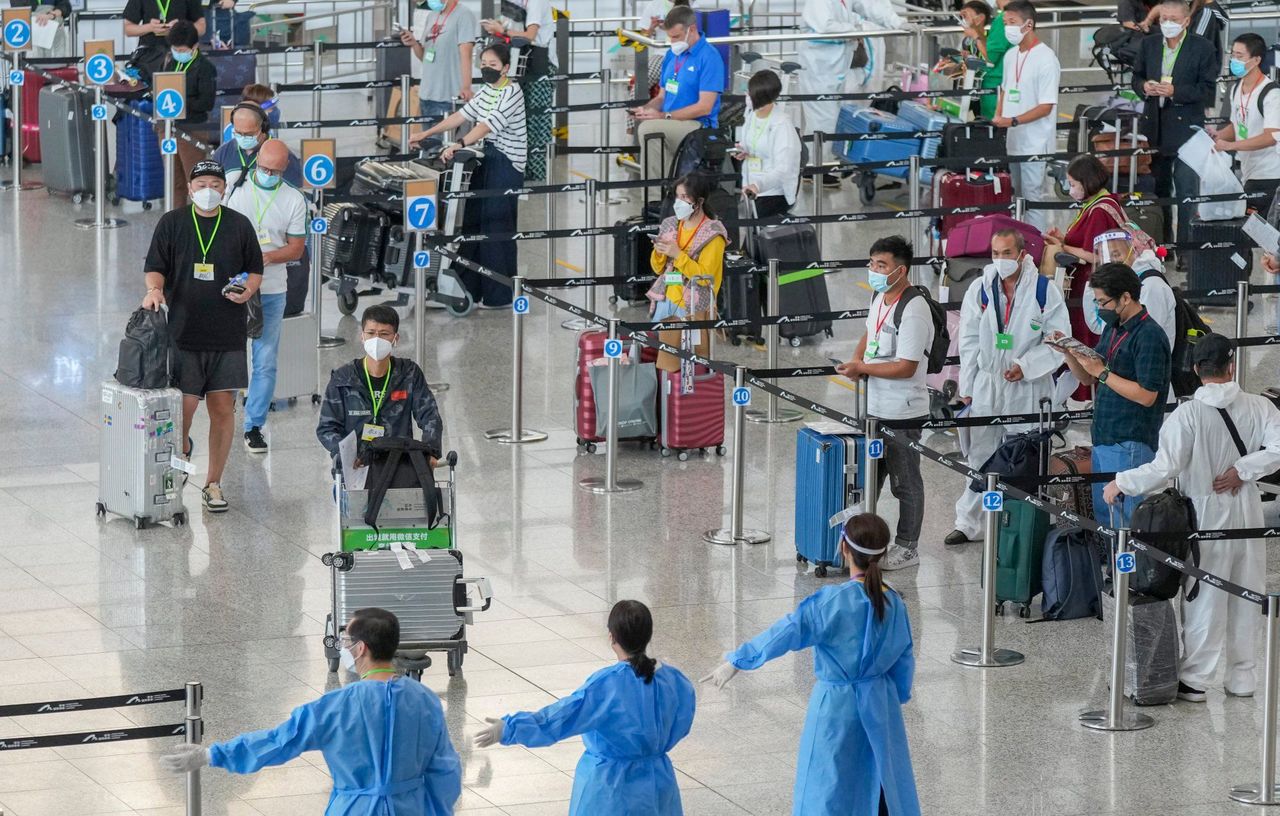 Hong Kong has some of the world's most stringent travel measures.

Cathay also welcomed the government's decision, saying the policy shift will help to minimise any inconvenience for its passengers and that the airline is working on operating more carrier and cargo flights.

Timothy Chui Ting-pong, executive director of the Hong Kong Tourism Association, urged authorities to further relax hotel quarantine requirements.

"We need to make available more hotel rooms for quarantine. It is not enough just to allow more flights to come to Hong Kong," he said.


4. What anti-epidemic travel curbs are still in place?

Both international travellers and returning residents are still subject to entry requirements and a mandatory quarantine period.

Fully vaccinated inbound travellers must spend seven days in quarantine at a designated hotel, in addition to undergoing daily rapid antigen screening and six nucleic acid tests during their first 14 days of arrival in Hong Kong.

Arrivals who are not fully inoculated against Covid-19 are required to quarantine for 14 days at a designated hotel.

From Friday, inbound travellers are also required to undergo an additional nucleic acid test on the third day of their arrival.


5. Will the policy change mean more Covid cases?

Experts say they are satisfied there is a low risk that imported Covid-19 cases will lead to outbreaks in the community.

"With more people getting vaccinated locally and overseas and the availability of effective medicine, [the policy shift] is a suitable arrangement and also a step forward in the right direction of letting the community resume normality," said Dr Ho Pak-leung, a microbiologist at the University of Hong Kong (HKU).

He also said he believed additional tests for travellers on their third day of arrival should be effective in detecting cases, noting that those who contracted the Omicron variant generally developed symptoms in about three days.

Respiratory medicine specialist Dr Leung Chi-chiu shared similar views, saying the flight suspension mechanism only ensured airline passengers confirmed they had undergone testing and booked places at a quarantine hotel before travelling.

"It is route-specific and people can still take transit flights to come to Hong Kong," Leung said.


6. Will authorities consider relaxing border controls?

Regina Ip Lau Suk-yee, the new Exco convenor, on Thursday said withdrawing the mechanism was "John Lee's first step to easing travel restrictions".

"More relaxation to come!" Ip wrote on social media, without elaborating.

During his first question and answer session at the Legislative Council as city leader, Lee on Wednesday said Hong Kong would not "lie flat", a slang term for idling, in response to the coronavirus. He added that he rejected the mentality of "living with the virus" adopted by the West.

But the chief executive also said he preferred to avoid having the city return to its previous tough border controls.

Professor Lo Chung-mau, the new health minister, has also hinted that he is considered a "5+2" entry regime, involving five days of isolation at a quarantine hotel and two days at home for incoming travellers.


7. How did the mechanism come about and evolve over time?

Mainland China introduced a so-called circuit breaker mechanism for inbound flights in June 2020 which is still in place, with affected flights suspended for two weeks.

Hong Kong introduced its flight ban mechanism in July 2020, amid the city's third wave of Covid-19. It banned a route for 14 days if at least five passengers on a single flight were identified as having Covid-19 on arrival.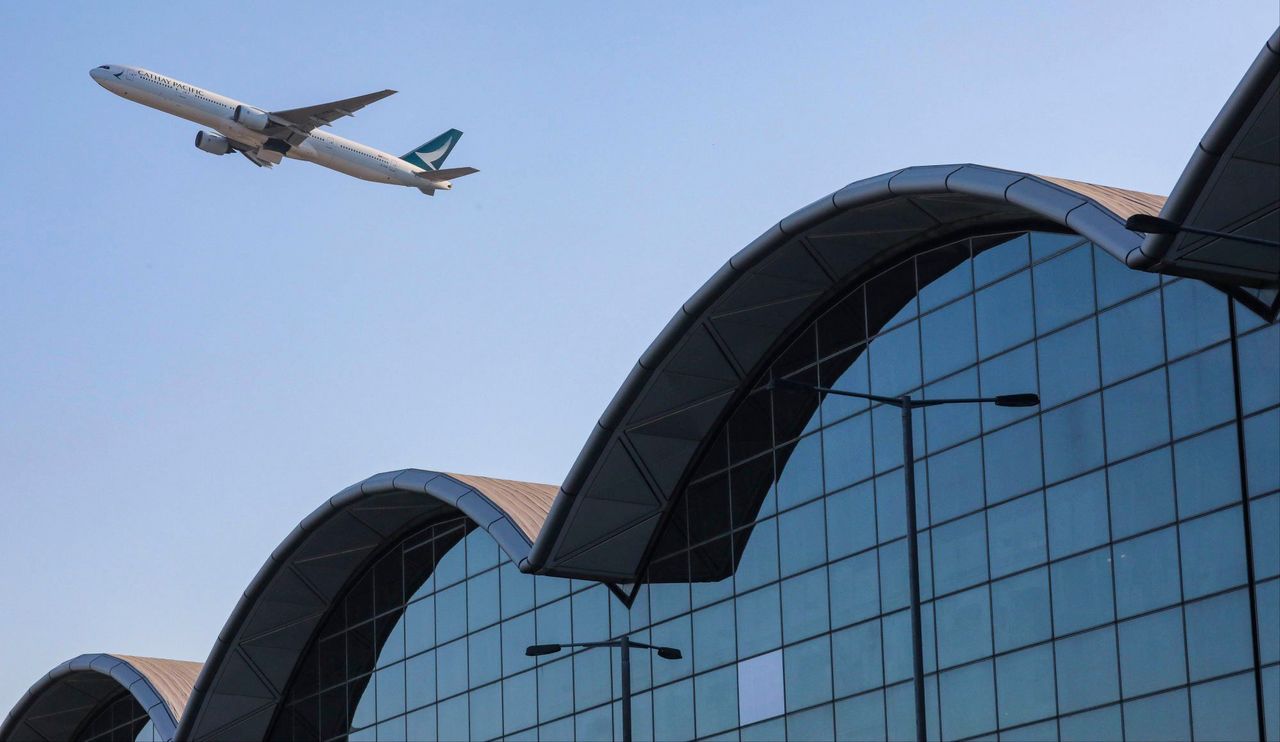 The mechanism had caused chaos for airlines and passengers.

The rule was tightened in April 2021 to three passengers on a flight instead of five. Amid the worldwide Omicron outbreak last December, the government further tightened the policy so that if four or more passengers were confirmed with Covid-19 on arrival from the same route within seven days, that route would be suspended for 14 days.

In January this year, the government banned flights from nine high-risk overseas countries. That was not lifted until April, when the flight ban on airlines elsewhere that were found to have carried three or more passengers with Covid-19 was cut to seven days.

The following month saw the rule further relaxed, with the threshold for triggering the mechanism increased to five passengers or 5 per cent of travellers on board the flight – whichever was higher – testing positive and the ban length was cut to five days.

In June, the government further eased the rules. If it was the first instance within a 10-day period for a certain flight to trigger the mechanism, the airline would be issued a warning and fined HK$20,000. If the flight triggered the criterion again within 10 days, it would be banned for five days.