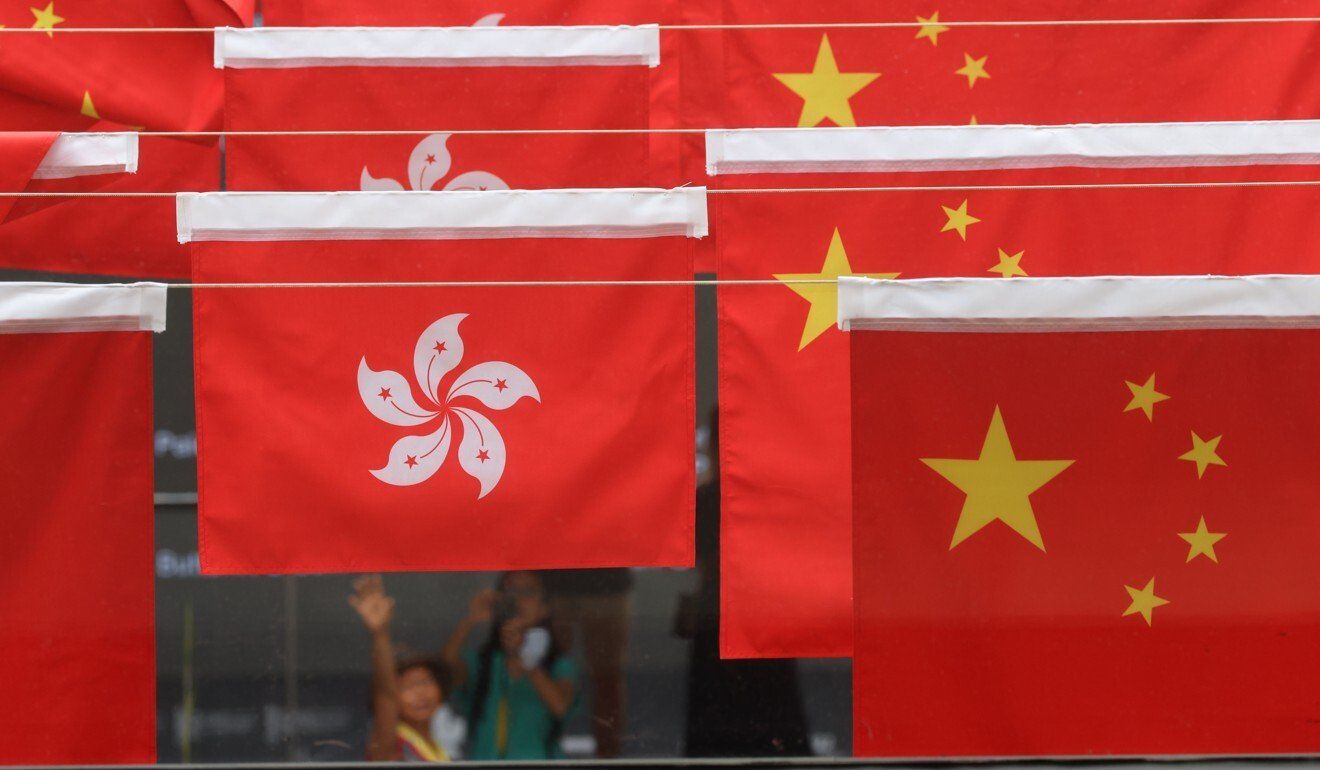 What does Hong Kong's experience of 'one country, two systems' mean for Taiwan?
Unique governing formula will mean 'stick' as well as 'carrot' if Beijing's sovereignty is not recognised, but the telling story of Hong Kong is that one country, or 'one China' prevails, like it or not.
When China's late paramount leader, Deng Xiaoping, came up with his creative idea of "one country, two systems" more than four decades ago for governing postcolonial Hong Kong, he had a bigger picture in mind: this special formula should apply to Taiwan some day for eventual reunification.

While Deng did not have a clear timeline, generations of Chinese leaders from Mao Zedong to President Xi Jinping share this common goal. And Xi has gone a step further than his predecessors to make it clear that reunification is "mission achievable" now.

Does that mean Beijing will take back Taiwan any time soon? How?

These are the billion-dollar questions as tensions continue to escalate across the Taiwan Strait and the world watches with growing anxiety. The sense of danger is palpable, with a record number of People's Liberation Army fighter jets recently flying over Taiwan's air defence identification zone and the island ramping up its military deployment.

Interestingly enough, though, a recent poll on the island suggested that most Taiwanese people were not worried about an imminent attack.

If President Xi's latest speech is any indication, the possibility of direct military clashes still looks unlikely. In commemorating the 1911 revolution led by Sun Yat Sen, founding father of modern China, Xi reiterated that the one country, two systems formula was still Beijing's "fundamental principle" towards Taiwan. Xi also stated that peaceful reunification was in the best interest of the entire nation and all Chinese people.

That raises another big question: is Hong Kong's experience with one country, two systems still a convincing case for Taiwan to follow?

After the months of unprecedented social unrest in 2019 triggered by the Hong Kong government's ill-fated extradition bill, Beijing in July 2020 imposed a tough national security law banning acts of secession, subversion, terrorism and collusion with foreign forces. That was followed by the introduction of the resolute principle that only those deemed "patriots" would be allowed to govern the city.

Quite a few critics have concluded that the Hong Kong model can hardly be appealing – if not impossible – to Taiwan. One argument is that Deng once even suggested Taiwan could keep its own army if reunited with the mainland. Hong Kong's defence and foreign affairs are controlled by Beijing, giving it "comprehensive jurisdiction" over the city.

The reality is that, regardless of the ups and downs of Beijing-Taipei relations, one country, two systems has never been popular in Taiwan, especially under the current Tsai Ing-wen administration backed by the pro-independence Democratic Progressive Party. Tsai's latest response to Xi that Taiwan and the mainland should not be "subordinate to each other" was seen by Beijing as provocative and equivalent to seeking independence.

Will the current Taiwanese leadership be further emboldened by the United States' blurring of its decades-long "strategic ambiguity" line on Taiwan? Washington telling Beijing its one-China policy has not changed is one thing, but how relevant Hong Kong is in offering some insight into Beijing's future dealings with the island is something else.

It has now been made unequivocally clear to this city that without "one country", there is no "two systems". This unique formula is going to be more "stick" and not all "carrot" if Hong Kong fails to recognise Beijing's sovereignty.

Taiwan is an even hotter potato, with much greater complexity involving a strong US factor.

Put it this way: while Xi keeps Deng's design as an ultimate solution for Taiwan, the telling story of Hong Kong is that "one country", or "one China" prevails, like it or not.

This is the most decisive factor to assess how long Taiwan's status quo can last.