Experts are still trying to assess the threat posed by the B.1.1.529 variant, but one unusual feature is its high number of mutations, far more than what is found in the Delta one.
A new, heavily mutated coronavirus variant causing global concern has arrived in Hong Kong, just as the city is finally making progress with mainland Chinese authorities on reopening the border.

So far, most of the cases have arisen in southern Africa, prompting the city to follow the example of a number of countries and ban non-residents from several nations on the continent from entering.

The Post breaks down key questions surrounding the new B.1.1.529 variant, including the implications, if any, on the resumption of quarantine-free travel.


What do we know so far?

The variant – which is expected to be designated "Nu" in keeping with global naming conventions based on the Greek alphabet – was first discovered in Botswana, southern Africa. Apart from the two known infections in Hong Kong, there have been 77 confirmed cases in Gauteng province in South Africa, four in Botswana and one in Israel.

While it is still early days and little is known for certain, scientists say what distinguishes the variant from previous ones is its high number of mutations.

At a media briefing earlier this week, Professor Tulio de Oliveira, the director of the Centre for Epidemic Response and Innovation in South Africa, said the B.1.1.529 variant contained as many as 50 mutations overall and 32 on the spike protein, the key the virus uses to enter human cells and the part that a vaccine targets. The Delta variant has between 13 and 17 mutations on its spike protein.

A closer examination of the new variant reveals that 10 of the mutations are located at the receptor binding domain, which is the first contact point between the virus and cells, compared to just two for Delta, which has already overrun the world.

Some scientists have speculated that the variant may have evolved during a chronic infection in a person with a weakened immune system, such as an untreated HIV/ Aids patient. South Africa has 8.2 million people infected with HIV, the most of any nation.


How worried should we be?

More mutations do not necessarily make variants more fearsome, but some do. The N501Y mutation, found in the Delta variant, has made it more than twice as transmissible as its previous forms, according to some estimates. Delta also has a shorter incubation period, at four days compared to the original six days on average.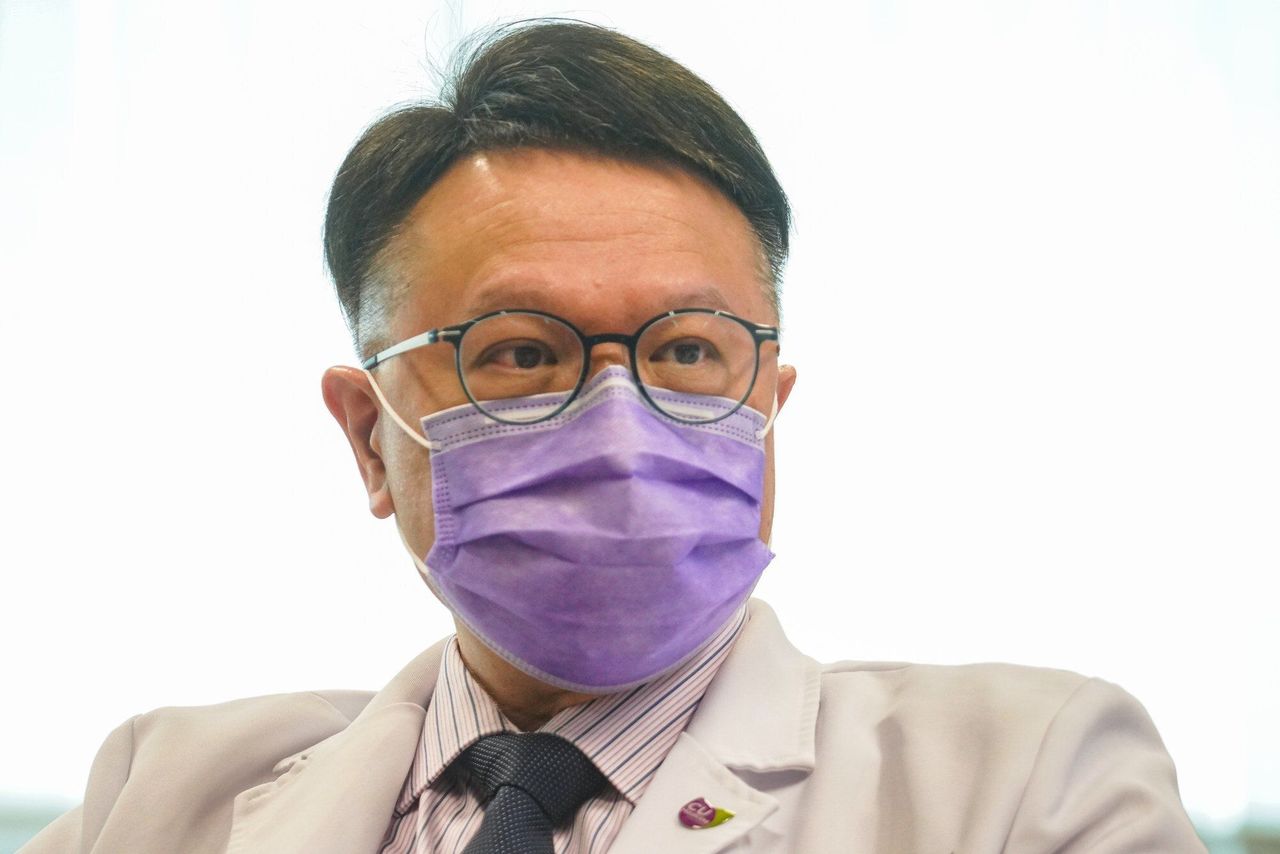 Professor David Hui, a government pandemic adviser.

Professor David Hui Shu-cheong, a respiratory medicine expert and government pandemic adviser in Hong Kong, said it was "logical" to think that because current vaccines were modelled on the original type of the virus first found in Wuhan, China, they could be less effective on variants with significant mutations, although clinical trials were needed to test that proposition. But Hui cautioned against rushing to conclusions.

"We need to have more information. The number of confirmed cases is actually too small to have any meaningful analysis, but we need to be concerned," he said.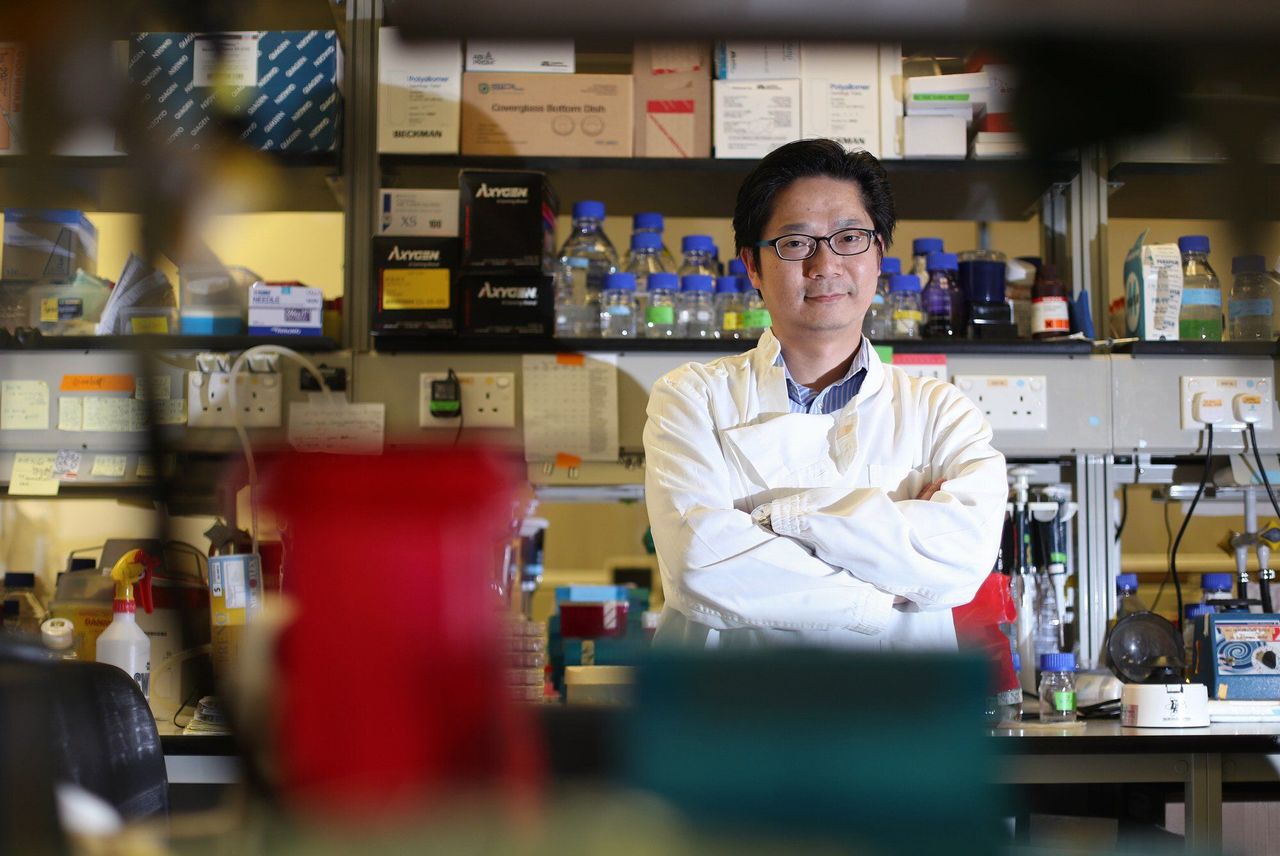 Professor Leo Poon from HKU.

Professor Leo Poon Lit-man, head of the University of Hong Kong's public health laboratory sciences division, said the characteristics of the strain such as transmissibility and the severity of the disease it caused were yet to be fully understood.

In a statement on Thursday night, the city's Department of Health said: "Scientific information on the public health significance [of] this lineage is lacking at the moment. It is classified by the World Health Organization (WHO) as 'variants under monitoring'."

The department added that the Centre for Health Protection (CHP) would closely monitor developments. The WHO is holding an internal meeting on Friday to discuss the variant.


What is the situation in Hong Kong?

The B.1.1.529 variant was brought into the city by a traveller from South Africa, a 36-year-old man who arrived from South Africa on November 11. He was in quarantine at the Regal Airport Hotel when he tested positive for Covid-19 on Monday last week.

A guest staying in the room across the hall – a 62-year-old arrival from Canada – tested positive five days later and also carried B.1.1.529. Both patients were fully vaccinated.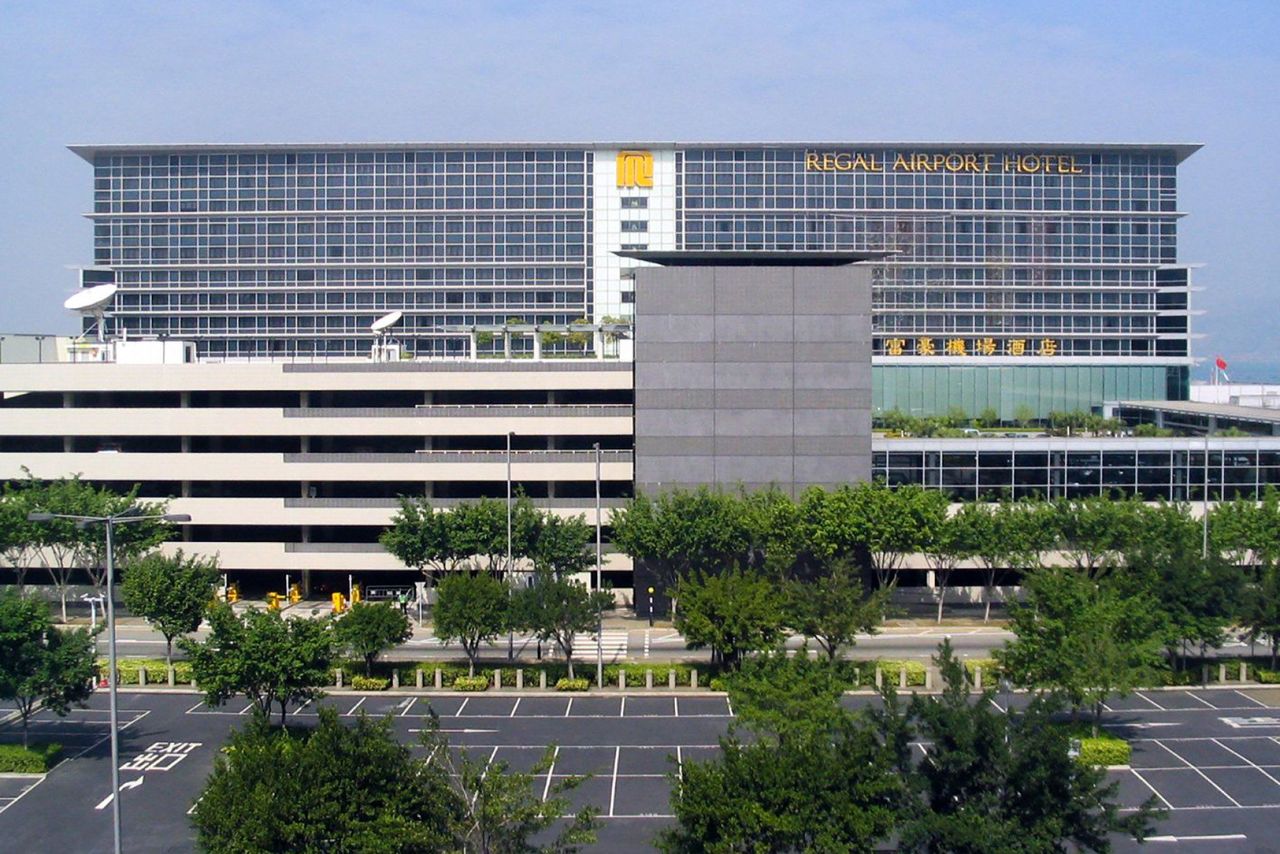 The Regal Airport Hotel in Hong Kong.

As a precaution, authorities ordered all guests staying in 12 other rooms on the floor to move to the government's quarantine facility at Penny's Bay for 14 days of isolation. No related cases have been detected so far.

The first patient was found to have worn a reusable mask with a valve design on multiple occasions when he collected meals and disposed of rubbish. Such valves only filter air on the way in, but do not filter exhalations, prompting Hong Kong's leading microbiologist, Yuen Kwok-yung, to label the design "selfish".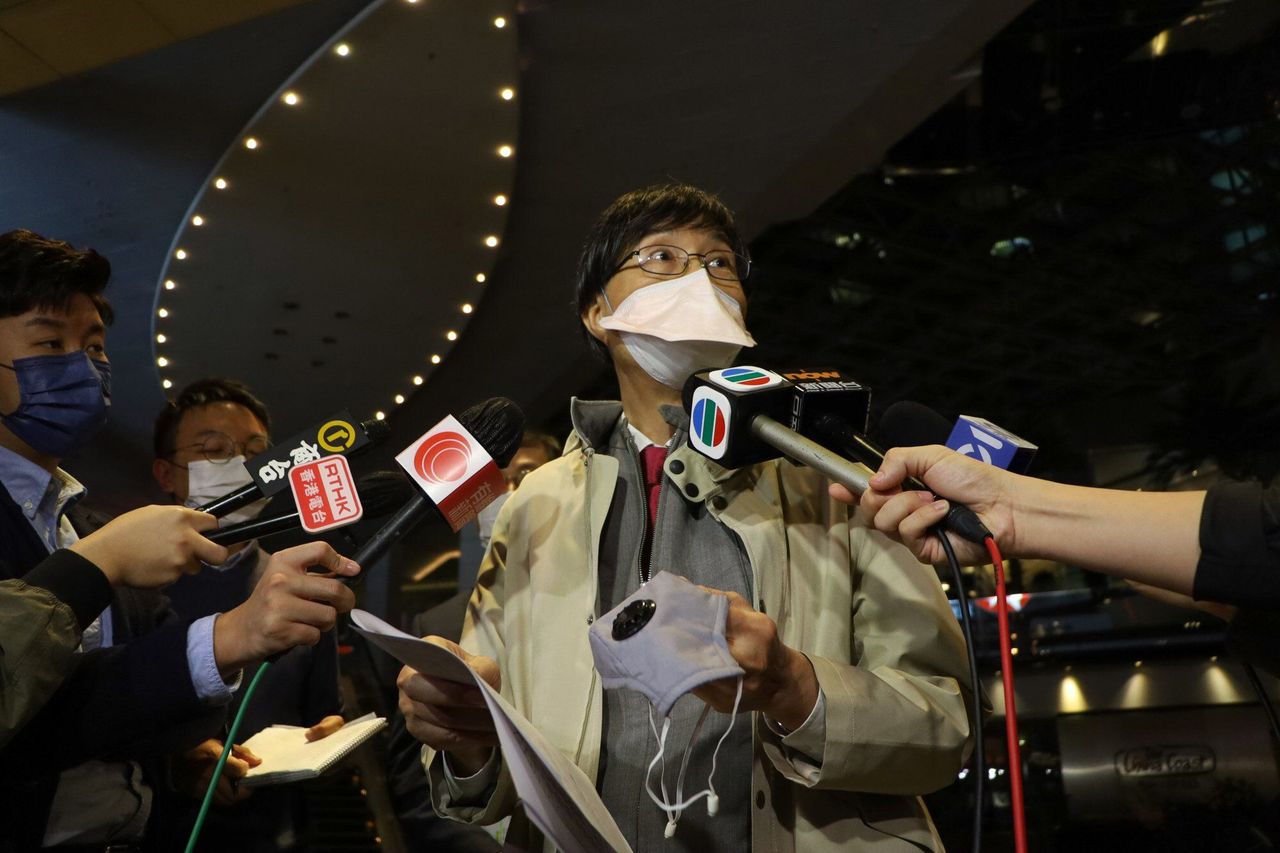 Professor Yuen Kwok-yung meets the media after inspecting Regal Airport Hotel.

The CHP subsequently said people staying in any of the city's designated quarantine hotels would no longer be allowed to wear valve-style masks from Thursday onwards. Guests must instead wear a surgical mask when opening the door of their room to collect meals and take out their rubbish.

The centre also updated its guidelines for hotel staff and aircrew to remind guests and passengers not to use the valve-style masks.


What are the implications of this variant to Hong Kong?

News of this heavily mutated variant came on the same day as Hong Kong officials wrapped up talks on quarantine-free travel over the border with their mainland counterparts in Shenzhen on Thursday. The city was told it had met the "basic requirements" for the reopening and only a handful of obstacles remained, including launching a new health code app.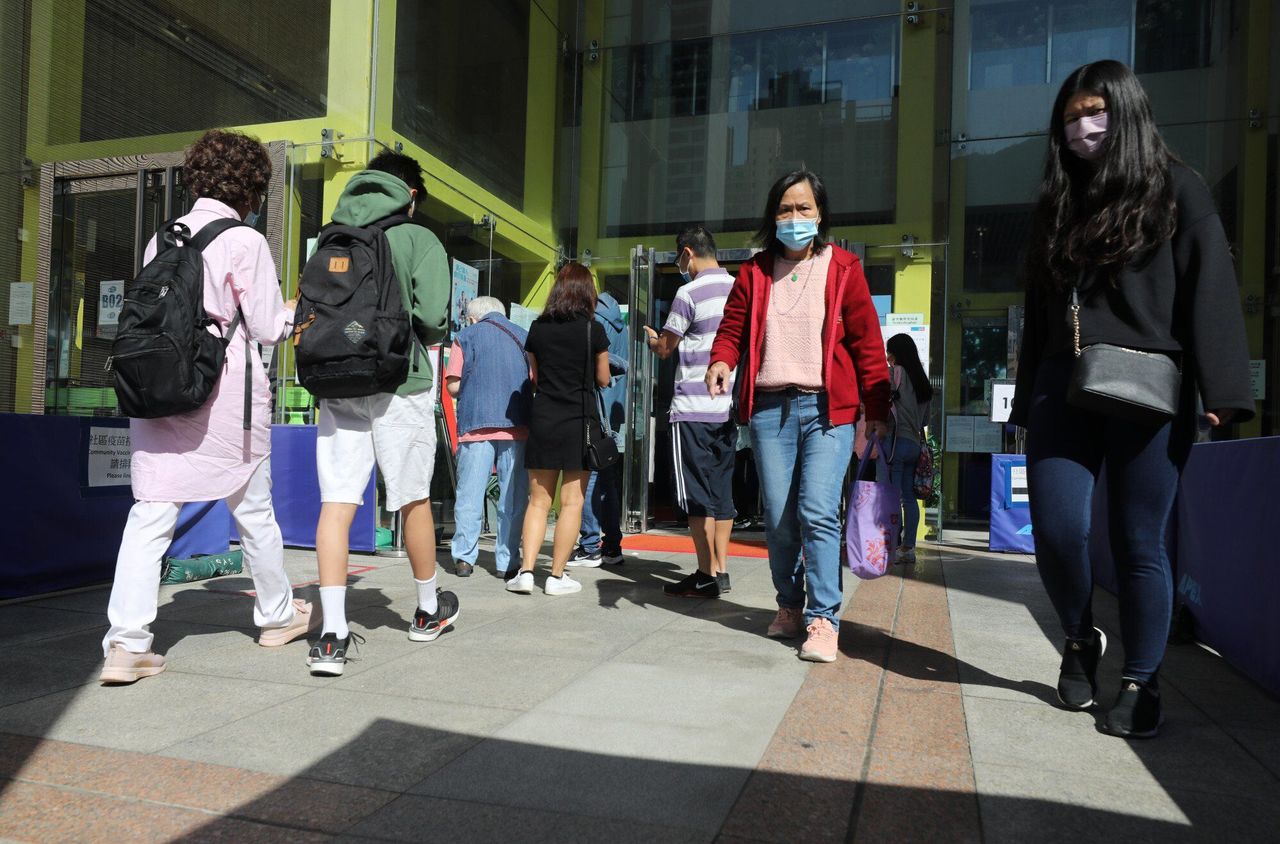 Hong Kong is pursuing a zero-Covid policy in hopes of reopening the border with mainland China.

Hui, the government adviser, struck a reassuring note over the status of the scheme. "New variants will emerge with time in any place, as long as the new variant has not spread into our community, it doesn't really affect our reopening of the border with mainland China," he said.

As of Friday afternoon, a growing list of European and Asian countries including Britain, Singapore, Germany and Israel have responded by restricting travel from southern African countries.

Hong Kong followed suit, announcing that from midnight it had barred non-residents from Botswana, eSwatini, Lesotho, Mozambique, Malawi, Namibia and Zimbabwe. Fully vaccinated city residents arriving from those countries will have to quarantine for three weeks.

Previously classified in the medium-risk Group B category for Covid-19, the countries join South Africa and 24 other Group A places deemed to pose the greatest threat to Hong Kong.