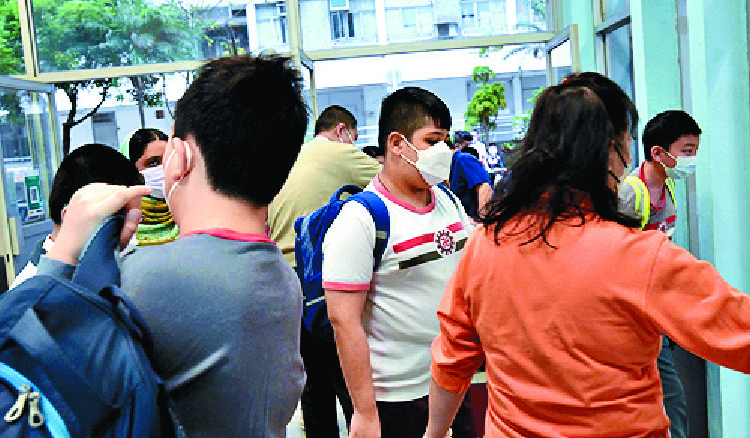 We're getting fatter - and that's raising our blood pressure
Hongkongers are fatter than ever before, and about 30 percent of the population is at risk of high blood pressure, a study by the Department of Health reveals.
A report published by the Centre for Health Protection yesterday states that overweight and obese members of the population has now grown by four percentage points to 54.6 percent from 50.6 percent in 2014-15.

And the prediction is that 114 of every 1,000 people will be at risk of suffering with cardiovascular disease in the next 10 years.

Body mass index pointers also showed 22 percent of people are overweight and 32.6 percent are obese.

The problem of being overweight affected women from 65 to 84 more than any other grouping while obesity afflicted men between 45 and 54 worse of all.

The study also found an increase in hypertension -- a major risk factor causing cardiovascular diseases such as heart attacks and strokes -- of around two percent from the 27.7 percent in 2014-15.

Yet over 40 percent among those with a high blood pressure were unaware of the fact they had such a problem, while among other risk factors 36 percent did not know they had diabetes before they were checked in the study.

On that, experts in the Department of Health said overweight and obese people have a higher risk of developing non-communicable diseases such as diabetes, hypertension and cancer.

They linked the increase in people being overweight and obese with greater levels of physical inactivity -- a finding seen when the first part of the report was published last year.

A survey was conducted between November 2020 and February last year when more than 16,000 people were interviewed, and over 6,300 went through health examinations for the report's research in its second part.

Data also led to a prediction that the risk of developing cardiovascular problems including coronary heart disease and stroke will be 11.4 percent among people aged from 30 to 74 in the next 10 years.

For prevention of NCDs including cancer the advice to people was that they should lead healthy lifestyles including having sufficient physical activity, a balanced diet, maintaining a healthy body weight, not smoking and avoiding alcohol.

On a related front, the Audit Commission found a low participation rate of primary and secondary students attending a government-funded annual health check during the past five school years. Among findings was that only 30 percent of secondary six students participated in 2022.