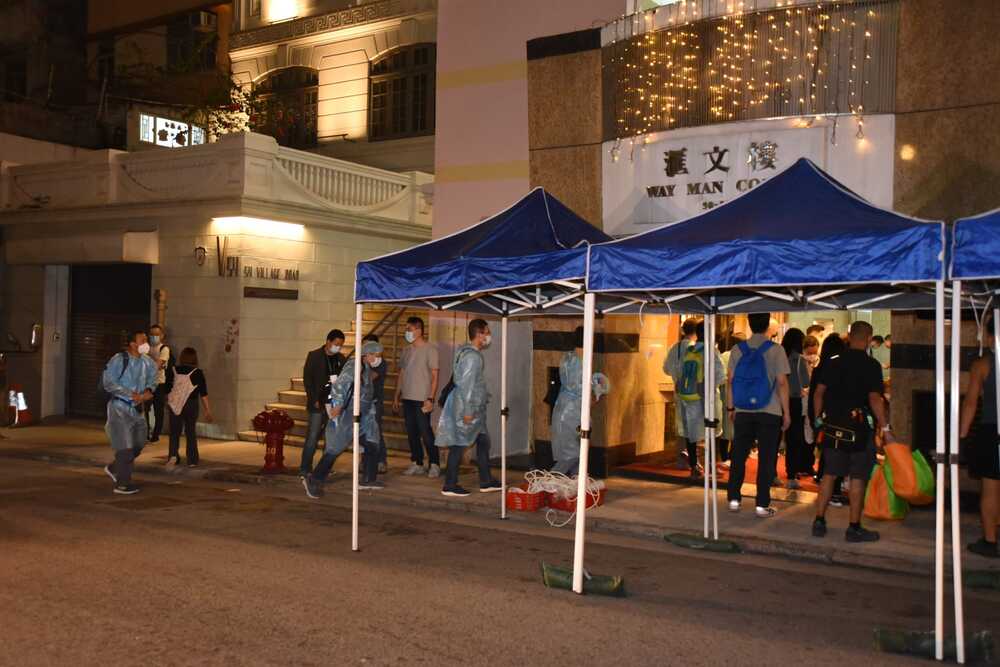 Way Man Court in Happy Valley on lockdown over mutant strain fear
Government locked down Way Man Court on Village Road in Happy Valley at 7.30pm on Friday after a 31-year-old foreign domestic helper tested preliminarily positive to mutant strain.
The bar is expected to be lifted at 7am tomorrow (Saturday).

Residents must stay at their homes and undergo compulsory testing by 11pm tonight. People who have undergone testing from Wednesday to today and tested negative can be exempted from undergoing the test again.

Any person who had been to the building for more than two hours from October 29 to today must also undergo compulsory testing by Sunday (Nov 19).

As a mutant strain is involved, vaccinated persons are also required to undergo testing.

The lockdown came after a 31-year-old foreign domestic helper, who had lived in the building, tested preliminarily positive to the L452R mutant strain on Thursday.

She arrived in Hong Kong from the Philippines on October 23 and tested negative in the airport. She then underwent quarantine at Penny's Bay Quarantine Centre and tested negative six times in a row.

She returned to her residence at Way Man Court on Saturday last week (Nov 13) as she completed the 21-day quarantine.