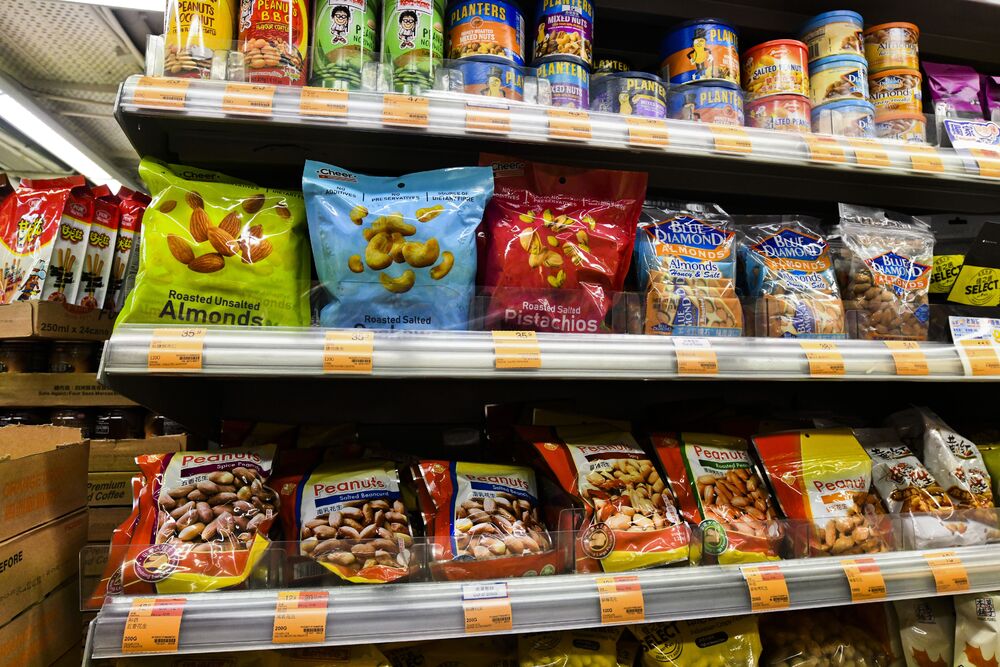 Watchdog warns against high-fat nuts
Over 95 percent of 33 nuts samples available in the market reach high-fat levels and overconsumption may lead to obesity, the Consumer Council said.
Six categories of nuts were tested and the watchdog found that walnuts have the highest total fat content in general, with an average of 62.2 grams per 100 grams.

Peanuts were found to have the lowest total fat content with an average of 39.8 g per 100 g.

Other categories of nuts tested were almond, cashew, pistachio, and mixed nuts.

Amonge the five walnut samples tested, Cheer's Natural Walnut was tested to have the highest amount of total fat content of 65.5 g per 100 g.

If a person consumed the whole packet of 100 g, the total fat intake would be close to the maximum daily intake limit of 66.7 g recommended by the World Health Organization for an adult on a 2,000 calorie diet.

The Hong Kong Dietitians Association said that walnuts are suitable for vegetarians and vegans as it contains high levels of omega-3 fatty acids, a type of unsaturated fatty acids that is essential for the human body which could also be found in fish.

The Consumer Council found that aside from a peanut sample from 759Store named Peanut Snack Wasabi Flavor, the remaining 32 nut products tested have reached high-fat levels.

However, most of the fats were "good" fats as they are unsaturated fatty acids. The watchdog said peanuts and nuts are rich in healthy unsaturated fatty acids, which could help lower cholesterol levels in the body and are beneficial for heart health.

"However, excessive intake might lead to weight gain, which in turn could increase the risk of chronic disease such as heart disease," said Nora Tam Fung-yee, chairman of the Research and Testing Committee of the Consumer Council.

Walnuts on average contain the highest amount of unsaturated fatty acids, reaching 55.9 g per 100 g.

The council reminded consumers that the key to healthy snacking is to select peanuts and nuts without added oil, sugar, or salt.

Three peanut models were also found to reach "high-sodium" levels. They include Shinho's Huang Fei Hong Spicy Peanuts, Koh-Kae's BBQ Flavour Peanuts and Sze Hing Loong's Ladybird Roasted & Salted Peanuts.

Dry Roasted Wasabi Almond from Tom's Farm 1982 and 759Store's peanuts have both listed added sugar in their ingredient list, and was found to reach the Centre for Food Safety's reference benchmark for "high-sugar" food level.

The watchdog warns that excessive intake of sodium could increase the risks of cardiovascular and kidney disease. Excessive sugar intake could lead to unhealthy weight gain and obesity.