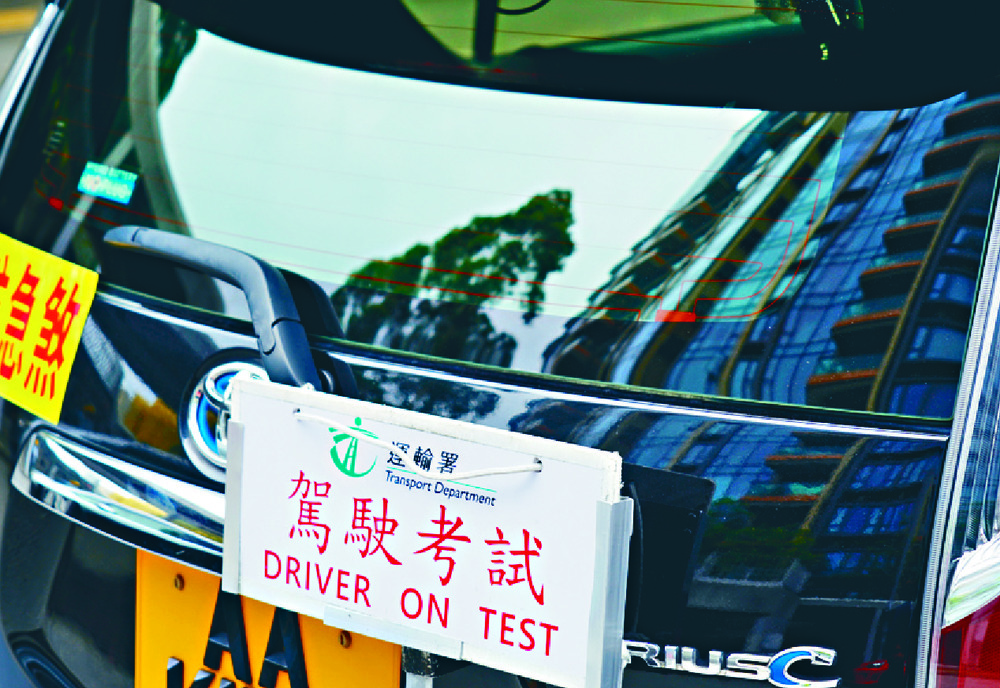 Watchdog launches probe into 300-day wait for driving tests
The Transport Department should incorporate advanced technology to pump driving test capacities after the Ombudsman has received 40 complaints, including many unhappy with the over-300-day wait for a license examination.
The Standard reported in August last year that the average waiting time for a combined exam - a road test plus parking checks - for a private car license reached 294 days and another check yesterday found the situation has deteriorated with the average waiting time stretching to 304 days.

The Ombudsman Office announced that it would launch a direct investigation into the driving test arrangement, after it had received 40 complaints since January last year, involving long waiting time, early test appointment booking system, schedules of driving tests and appeals for video recording of driving tests.

It said the SAR has seen a growing demand for driving tests and an "ever-increasing waiting time for candidates," with most people waiting for a road test for seven to over 10 months on average.

In 2010, 95 percent of the road tests were conducted within 82 days upon application for motorcycle, private car and light goods vehicle driving licenses, the office said.

"However, as at May 7, this year, the average waiting time for taking a road test for non-commercial vehicles including private cars, light goods vehicles, motorcycles and motor tricycles ranged from 223 to 317 days," it said.

The office also said candidates who fail a road test and apply for a retake would usually be allotted a test date beyond the 12-month validity period of their learner's driving licenses, which means they would have to apply for a training license again before the next test.

Many people are being affected by the arrangement and have to suffer additional cost and inconvenience, the office said, adding passing rates in driving tests for private cars and light goods vehicles were only 30 percent and 24 percent respectively in 2021.

Currently, the department does not allow video recording with the dashboard cameras in test vehicles during the driving test, triggering complaints.

"The office also notices a rising trend in the number of appeal cases relating to driving tests, and that the Transport Tribunal, in the course of handling appeals, has to consider any case-related evidence it has received," it said.

Ombudsman Winnie Chiu Wai-yin yesterday urged the department to review its current workflow of driving test arrangements and come up with improvement measures.

"Whether the TD can make use of technology for keeping objective records of driving tests so as to facilitate effective handling of related complaints and appeal cases is an issue worth studying," she said,

"In this light, we decided to launch a direct investigation to probe the TD's arrangements for driving tests, including administrative arrangements with respect to applications for driving tests and tests scheduling, recording of driving tests and the appeal handling mechanism. Recommendations would be made where due."

The office is seeking public opinion, appealing to people to submit their views by mail, fax and email by June 18.

According to the department, people have to wait on average 304 days for a road test for private cars, 220 days for motorcyclists and 315 days light goods vehicle drivers.