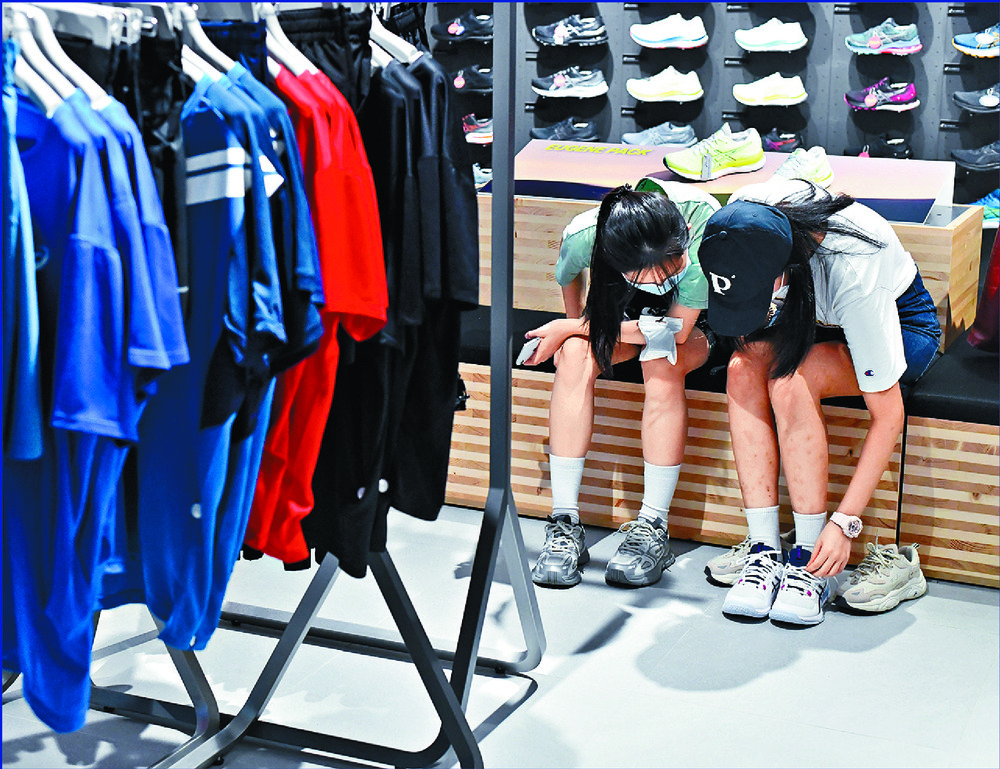 Voucher scheme cannot keep running every year, says Chan
It is not feasible to distribute consumption vouchers constantly as such schemes are costly, Financial Secretary Paul Chan Mo-po says in pointing to substantial deficits over the past few years, including more than HK$100 billion this year.
Chan delivered the budget on Wednesday, and it included a plan for the administration to issue HK$5,000 in consumption vouchers to citizens and new arrivals aged 18 or above in two installments, costing the public purse around HK$33 billion.

That makes it three years in succession for people to get vouchers.

Speaking yesterday, Chan said the administration decided to distribute vouchers again as such a scheme can benefit seven million people, including merchants enjoying more business when compared to tax refunds that benefit about one million people.

"But the consumption voucher scheme costs more money, so it's not feasible to [undertake one] every year as a regular scheme," Chan said.

He also hopes citizens could understand the administration providing less general sweeteners this year after a reduction in profit tax, salaries tax and tax under personal assessment for the 2022-23 tax year by 100 percent, subject to a ceiling of HK$6,000.

That is down from a maximum reduction of HK$10,000 the previous year.

Chan said administration officials tried their best to support citizens.

He said he is optimistic about Hong Kong's middle and long-term growth, but the economy is being affected considerably by external factors.

Despite the external environment being volatile and hard to predict, Chan said, Hong Kong benefits by being part of China and its economy.

Chan also announced in the budget that the Hong Kong Jockey Club will have to pay an annual HK$2.4 billion football betting duty from its gambling earnings over five years.

He believes the money raised will aid big programs such as building new stadiums, though non-recurrent projects can be adjusted in terms of amount and time.

So he hopes the Jockey Club will ride out a difficult time alongside all of society.