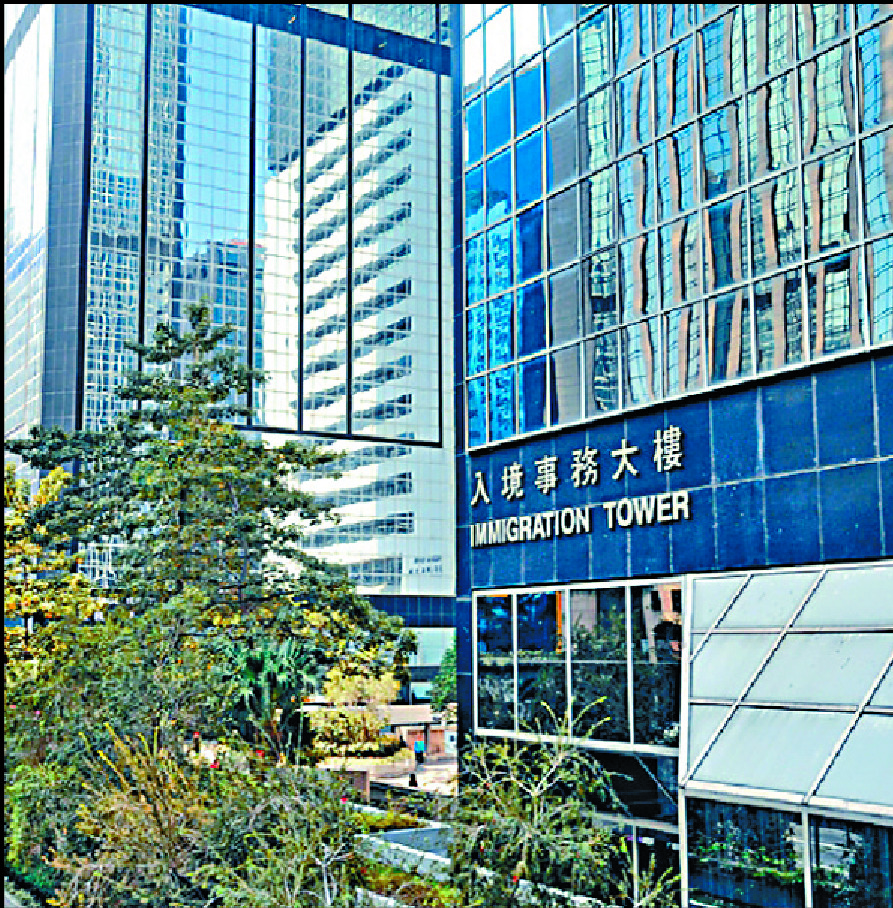 Visa extensions go online amid fifth-wave fears
Mainlanders and non-permanent residents who are out of Hong Kong can renew their work and student visas online from today, the Immigration Department announced yesterday, days after a proposal put forth by six lawmakers.
The measure only applies to visa renewals and won't be open to first-time applicants.

Previously, those applying for a visa extension were required to be physically present in Hong Kong. However, the department said the ongoing fifth wave has made the process impossible for those unable to return to the city.

"As the fifth wave is expected to last for some time, the department has been exploring how to facilitate applications by non-permanent residents who are out of Hong Kong and are unable to return in time," it said.

The tentative measure, set to expire on December 31, will affect at least 45,000 visa holders across nine categories.

Mainland professionals, non-local graduates, capital investment entrants and students enrolled in full-time study programs in Hong Kong are among those who will benefit from the new policy.

The department said it will "review whether to extend the measure in due course" depending on developments on the pandemic front.

Successful applicants will be able to download their e-visas and activate the renewals from outside the SAR. The announcement came after six lawmakers and the Hua Jing Society - a SAR-based group for mainlanders - wrote an open letter to three top officials, asking them to authorize the activation of Hong Kong visas without the requirement of being physically present.

The six lawmakers - Wendy Hong Wen, Erik Yim Kong, Gary Zhang Xinyu, Brave Chan Yung, Tan Yueheng and Chow Man-kong - also suggested the measure be extended to first-time applicants.

As of last year, at least 15,000 mainlanders were working in Hong Kong and over 10,000 had studied in the city.