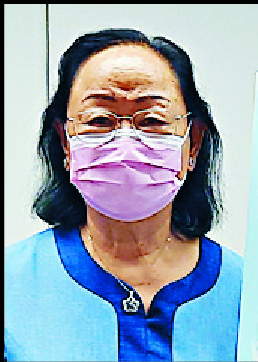 Virus takes toll on Putonghua fluency
Primary and secondary students' proficiencies in Putonghua have regressed due to the lack of opportunities to practice in class during the pandemic, the city's exam authority said.
That came as the Hong Kong Examinations and Assessment Authority said yesterday it will collaborate with the General Aptitude Putonghua Shuiping Kaoshi exam committee to arrange an exam for some 300 primary and secondary students on Sunday.

This marks the first time the two groups have worked together to organize an exam.

The need for Putonghua to be made a priority has only become more urgent since students' scores showed a marked drop in last year's exams, the committee said.

The average mark among primary students in the oral exam dropped 7.5 percent from 2018.

Even worse were the performances on the written exam, with the average mark falling 15 percent to 34.4.

The decline was less noticeable among secondary students, who had their oral and written marks decrease by, respectively, 1.4 and 3 percent.

Vivian Lee Chiu-ngor, the committee's supervisor, said these changes stem from the isolation of remote learning and the inconsistencies in Putonghua education during the transition from primary to secondary school. "It is not a complete system," she added.

Cheung Dan, the committee's chief academic adviser, said youths should be given more support between the ages of two and 14, which she termed the golden period of language learning.

"Studying Putonghua is essential as there will be more and more instances when students have to communicate with people from the mainland," Cheung said.

Madeline Xi Xiaoming, the authority's director of assessment and research, said Sunday's exam will have both written and oral components. The authority, she added, has no plans thus far to introduce Putonghua proficiency assessments into the Diploma of Secondary Education exams.