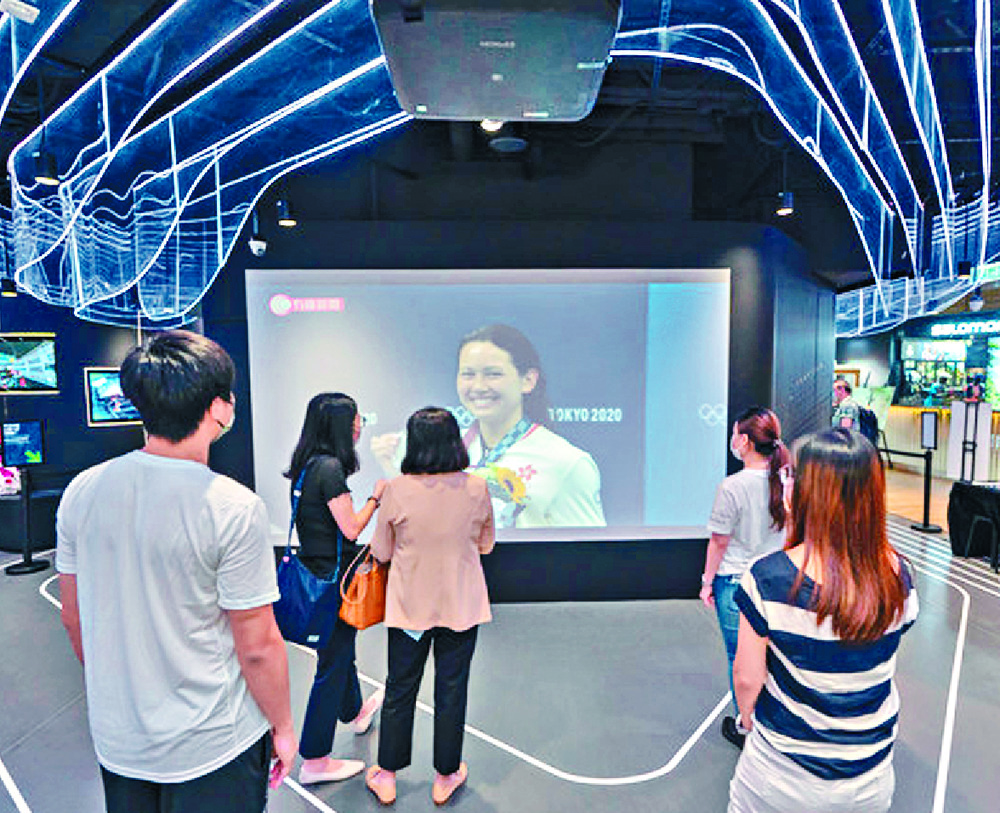 virtual fencing piste in Sports expo thrust
The Sports Expo in Mong Kok is considering upgrading its LED Arena into a virtual fencing piste following Hong Kong fencer Edgar Cheung Ka-long's gold medal win at the Tokyo Olympics, says the Urban Renewal Authority's managing director, Wai Chi-sing.
Located in the Forest, a mall under the URA's Sai Yee Street project in Mong Kok, the Sports Expo, Wai said, has attracted more than 30,000 visitors since its launch at the end of 2019, even during the pandemic.

In his blog yesterday, Wai said the managing team of the Sports Expo - Hong Kong's first sports-themed interactive center - is already in talks with its multimedia consultant and innovative technology organizations.

"After improving the image projection system and motion sensors in the LED Arena, people will not only learn the quick footwork of fencing athletes on the piste, but they can also learn how to wield a sword," Wai said.

That will allow the public to experience sports that they could not easily play in the past and promote local sports, he added.

Other than plans to add a virtual piste into the center, the Sports Expo will also be hosting three Hong Kong athletes on Saturday to share their experience as well as stories of their perseverance, he said.

The athletes comprise badminton mixed doubles team representatives Jordan Tang Chun-man and Tse Ying-suet, as well as rowing representative Winnie Hung Wing-yan, he said.

During the event on Saturday, the URA will also use interactive technology for special activities related to the Olympics.

A larger exhibition of Hong Kong athletes winning in the Tokyo Olympics will also be held next month in another mall under the URA - YM2 in Yue Man Square, Kwun Tong.

In this exhibition, sculptures of winning athletes will be unveiled to show support and tributes to them, as well as to promote sports in Hong Kong.