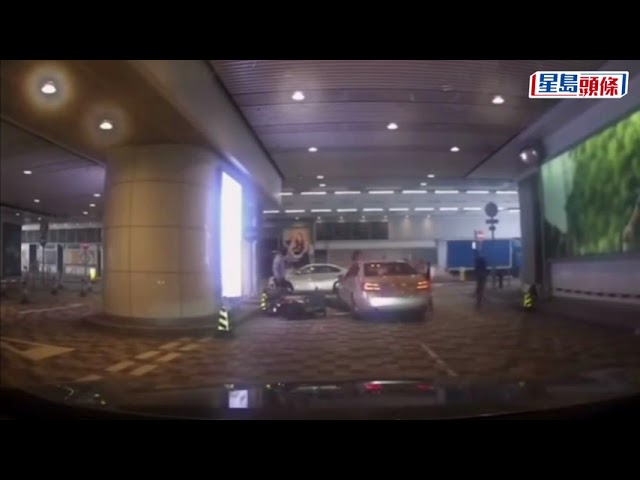 (Video) Suspected drug trafficker escaping police arrested after cop dragged by car in Tuen Mun
A 34-year-old driver has been arrested for furious driving after online video captured the moment he sped up his car – suspected to be carrying "ice" drugs – to escape police interception in Tuen Mun on Tuesday.
Police first received a report around 10.15 am from a truck driver who suspected a private car to be carrying methamphetamine, commonly known as "ice drugs," on Tsun Wen Road near Leung King Estate.

Officers soon arrived at the scene to initiate a search, and they finally discovered the suspicious vehicle at the drop-off area on the ground floor of V city.

According to a dashcam video circulated online, the driver suddenly reversed the car and hit a motorcycle behind as cops intercepted the vehicle and opened the door to the driver's seat.

The motorcyclist successfully dodged the hit in time.

Although an officers clung onto the opened door, the driver still ignored him and hit the gas, dragging that officer for a few seconds before he successfully fled the scene.

The officer sustained injuries to his limbs and was sent to Tuen Mun Hospital.

Police later successfully identified the driver after intelligence analysis. They then ambushed and arrested the driver for furious driving at his home in Kin Sang Estate in the afternoon.