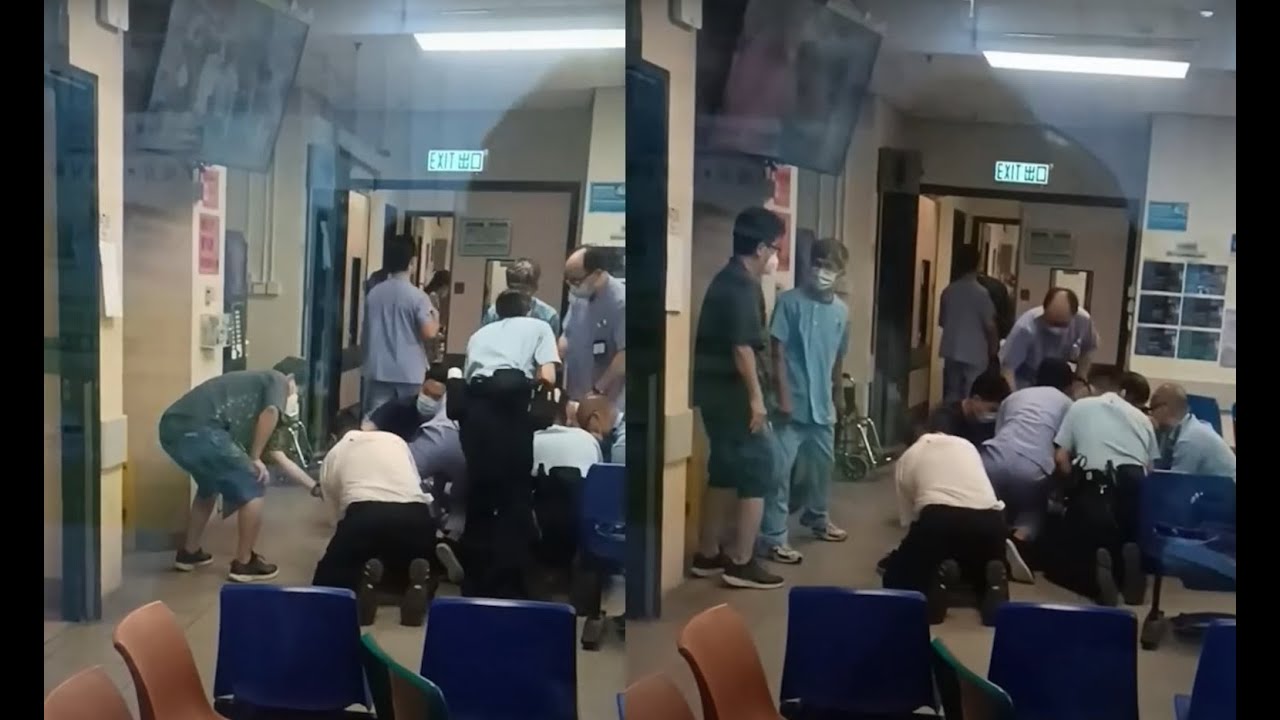 (Video) Scissor-wielding mental patient pinned down by police, staff at Kwun Tong hospital
A man with a record of mental illnesses was pinned down on the floor of a Kwun Tong hospital on Monday night by police officers and medical staff after he was said to have wielded a scissor as he was being admitted to the hospital.
The incident that happened at around 11 pm yesterday saw the 64-year-old patient, Mak, being taken to the United Christian Hospital after he had an episode. His hands were tied up with bandages while he was waiting for treatment at the emergency room.

It is understood that he suddenly became agitated and started spitting at people. He also grabbed a pair of scissors, trying to cut himself loose.

Police officers and medical staff stepped in as the man waved the scissors around.

Video footage circulated online saw at least two officers and around ten medical staff pinning the man down.

The man was not arrested and was admitted to the hospital for treatment afterward.