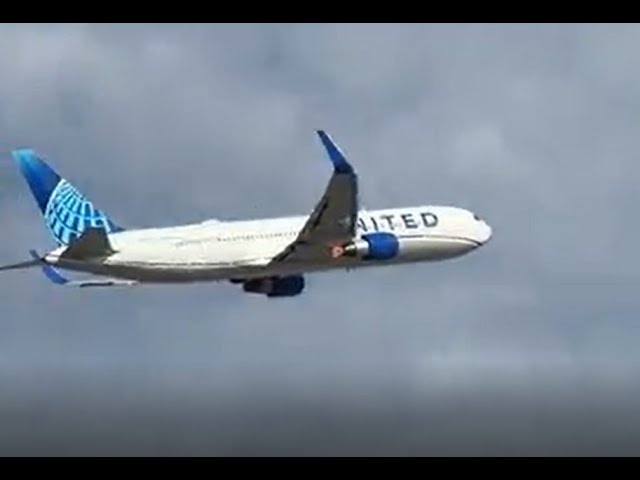 (Video) Hong Kong flight to Guam makes emergency landing after engine fire
A United Airlines flight from Hong Kong to Guam has turned back for an emergency landing as a suspected engine failure on Tuesday morning. No injuries have been reported so far.
The flight, numbered UA2831, was scheduled to take off from Hong Kong International Airport to Guam at 10.30 am but later returned to the Hong Kong International Airport and made an emergency landing at 11.39 am.

The incident was suspected to be caused by a bird hitting the aircraft's engine, which led to a spark busting.

Police and firefighters rushed to the scene after receiving the report and deployed five ambulances to stand by.