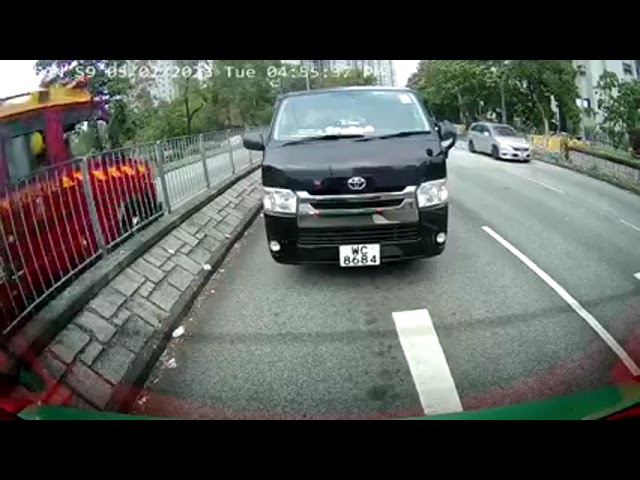 (Video) Firetruck overturns after driving up central divider
A firetruck on Tuesday flipped onto its side after losing control and driving up a central divider, according to a video posted online.
The 10-second video recorded at On Po Road first showed a black van waiting for traffic as the sirens of the approaching fire truck could be heard in the background. The firetruck suddenly lost control as it approached Yee Nga Court, driving onto the central divider and flipping on its side.

The firetruck's windshield shattered, and the bumper was heavily damaged. The firefighters were able to escape on their own but had to pour sawdust on the ground with the assistance of reinforcements to prevent a fire hazard from oil leaking from the truck.

The Fire Services Department said that the firetruck, heading to handle an emergency rescue, lost control in Tai Po and crashed into the metal road barriers, striking a nearby taxi and shattering its windshield and headlights.

Six firefighters aboard the firetruck and the driver and passenger of the taxi suffered no injuries.