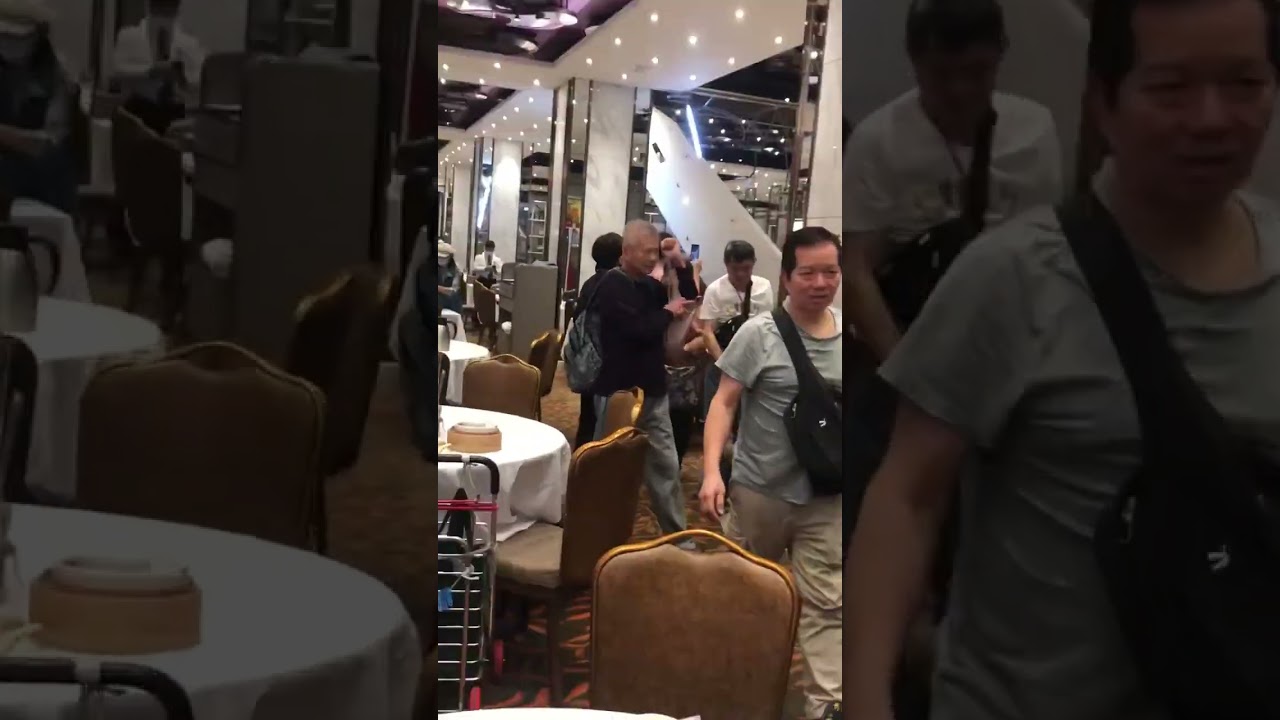 (Video) False ceiling collapses at Fanling Chinese restaurant
A false ceiling measured roughly eight meters by two meters collapsed Monday at a Chinese restaurant in Fanling during breakfast hours, luckily, no injuries were reported.
Patrons - mostly elderlies - having dim sum breakfast were shocked by the incident that happened at around 9am this morning. They quickly evacuated the scene, leaving their unfinished dishes behind.

The restaurant owned by Tao Heung Group had to be closed for the day as police and firefighters responded to the scene to investigate the cause of the incident.

According to photos circulating online, the electrical wires and fluorescent tubes were exposed after the ceiling collapsed. The collapse also leaves chunks of concrete on the floor, with the largest one measuring 30 centimeters by 30 centimeters.

In another video posted online, a man can be seen shouting at patrons asking them to leave as they were recording the incident.