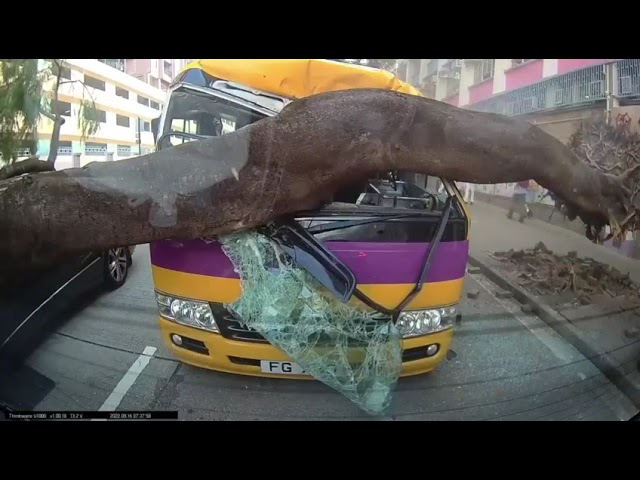 (Video) Close call for school bus driver as 10-meter-tall tree collapses onto vehicle's roof
A school bus driver narrowly escaped death on Friday morning when a tree measuring 10 meters collapsed onto the vehicle in Ho Man Tin.
The tree fell across a stretch of Perth Street near Hop Yat Church School during the morning rush hour at 7.40am.

Online footage shows that the school bus, along with three other private vehicles were stopped at a red traffic light when the tree suddenly collapsed and landed on them.

The tree crushed the roof right above the driver's seat of the school bus, smashing its windshield, while the other vehicles suffered slight damage.

The driver was taken to the hospital with a hand injury, while the school bus nanny and one other driver were also hospitalized for a leg injury and back pain, respectively.

Speaking to reporters at the scene, the school bus nanny said that all students had fortunately alighted right before the accident, or else some might have gotten injured.