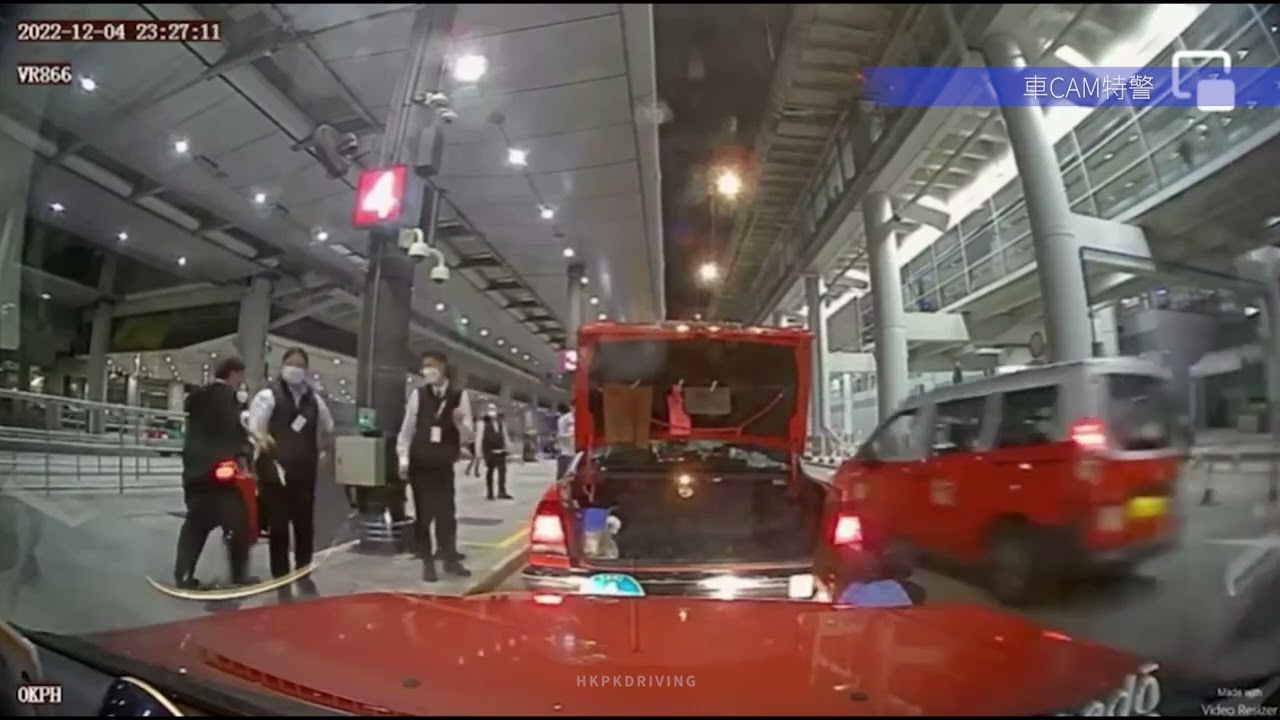 (Video) Cabbie sent to hospital after being sandwiched in three car pile-up at the airport
A taxi driver sustained a foot injury and was sent to hospital after he was sandwiched by another taxi from behind when loading passengers' luggage in the trunk. 
According to the dashcam video circulated online, the incident occurred at the airport around 11.30pm on Sunday (Dec 4). 

The 51-year-old driver, surnamed Chan, was loading two passengers' luggage in the trunk when the taxi from behind suddenly shot forward and hit Chan, trapping him between two vehicles. The trunk lid also fell after the collision and hit Chan in his head. 

The two passengers standing next to the taxi were shocked, and one of them tried to hold the closing trunk lid that caught Chan's head. 

Other airport staffers soon came and instructed the taxi that hit Chan to reverse, and Chan fell onto the ground the moment he was released from between the two vehicles. He was then sent to North Lantau Hospital in a conscious state. 

According to police, the incident actually involved three taxis. Officers suspected that the driver of the third taxi in line didn't apply the hand brake and caused the cab to shoot forward and hit two other taxis in the front. 

The driver of the third taxi, surnamed Lee, then stayed at the scene to aid police investigations. 

The two passengers were later arranged to board another taxi and leave the airport.