Financial Secretary Paul Chan has said the government will push ahead with moves to increase land supply as high housing prices remain an issue.
The Hong Kong government needs to "make the numbers work" for its plan to develop the HK$580 billion (US$74 billion) artificial islands off Lantau, according to Victor Li Tzar-kuoi, chairman of CK Asset Holdings.

Asked by shareholders at the annual general meeting about his views on the Kau Yi Chau Artificial Islands project, Li, the elder son of Hong Kong's wealthiest tycoon Li Ka-shing, said "most importantly, the government needs to make the numbers work".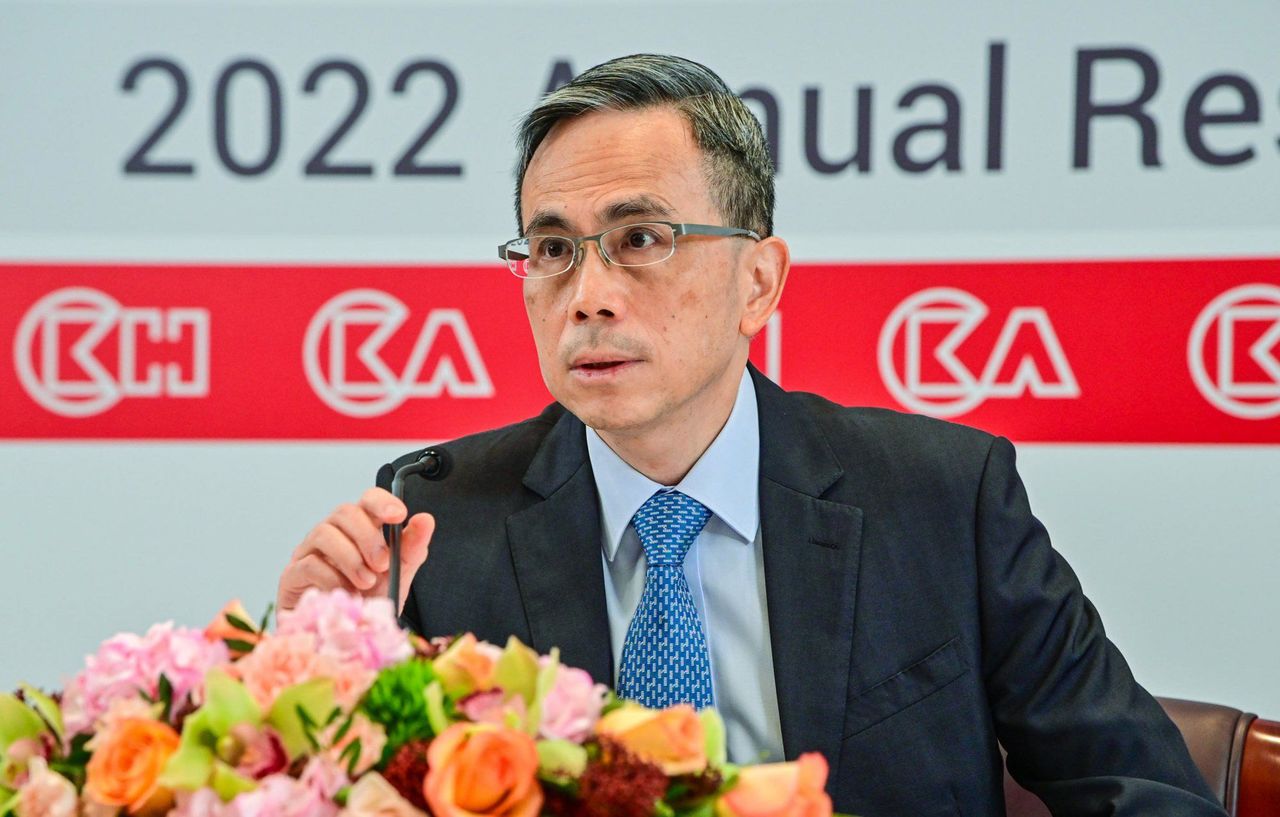 Victor Li Tzar-kuoi, chairman of CK Asset and CK Hutchison.

In his blog on Sunday, Financial Secretary Paul Chan Mo-po said the government would pursue projects to increase the land supply in Hong Kong, as high housing prices owing to land shortages pose a serious problem for the city's residents.

On the other hand, Chan acknowledged that public opinion was mixed about the reclamation work at Kau Yi Chau, with only 60 per cent of the 8,000 opinion letters collected during the project's public consultation expressing support. Those respondents that expressed concerns cited the adverse impact on the environment and public finances.

It is envisioned that the Kau Yi Chau Artificial Islands project will become Hong Kong's third-biggest core business district, with the first stage of the reclamation work planned to commence in 2025. The project aims to create three artificial islands spanning 1,000 hectares (2,471 acres) and has an estimated cost of HK$580 billion. The development is expected to provide about 200,000 residential units.

"Many people have expressed their views on the matter. I don't want to say too much," Li said on Thursday. "It is hoped that, just as the government expects, property and land prices will rise to the cost levels that the government is currently estimating for the project."

However, several analysts have said that a recovery in Hong Kong's battered property market in the first three months of the year is already over, noting that sales are declining and sellers are cutting prices to complete deals.

Since the last week of March, property sales in the city have slowed with fewer than 80 transactions per week, and in one case only 35 sales were completed, data from Midland Realty showed.

Home prices are forecast to revert to a "downtrend", according to a research note on Tuesday by Ken Yeung, property analyst with Citi.

Separately, CK Asset's Li denied that the group was turning its back on investment in Europe.

"It is not the location of the investments which we select that matters, it's the project that is important," he said. "We would consider any quality project that can yield a favourable return, whether the project is in Hong Kong, mainland China or elsewhere.

"We have never withdrawn from any markets where we have investments, whether Hong Kong, mainland China, the UK, Europe, Australia or Canada," Li added. "To us, every market is a local market."

With investments in about 50 countries, CK Asset reported 2 per cent growth in its profit attributable to shareholders to HK$21.68 billion in 2022. Its business spans property development, property investment, hotels and serviced suites, infrastructure and utility asset operation and even pubs.

Its business in Hong Kong, however, delivered a larger portion of the company's sales. For example, property sales in 2022 hit HK$25.756 billion, with HK$14.5 billion coming from Hong Kong, followed by HK$9.9 billion from mainland China and only HK$1.3 billion from overseas, according to its latest annual report.