After stylish revamp, landmark brings back former tenants to share stories of earlier era, when homeless market workers stayed day and night.
Pork seller Jackie Lai Hon-yuen remembers his father's stall in Hong Kong's Central Market for the mainland workers who spent their days and nights there in the 1970s and 1980s.

There were about 10 men who would sleep on wooden boards placed on metal railings installed above the stall.

"They usually stayed there until they earned enough to rent a cubicle," he recalls, referring to Hong Kong's early subdivided flats which had wooden boards as partitions. "Those workers spent their lives completely in the market."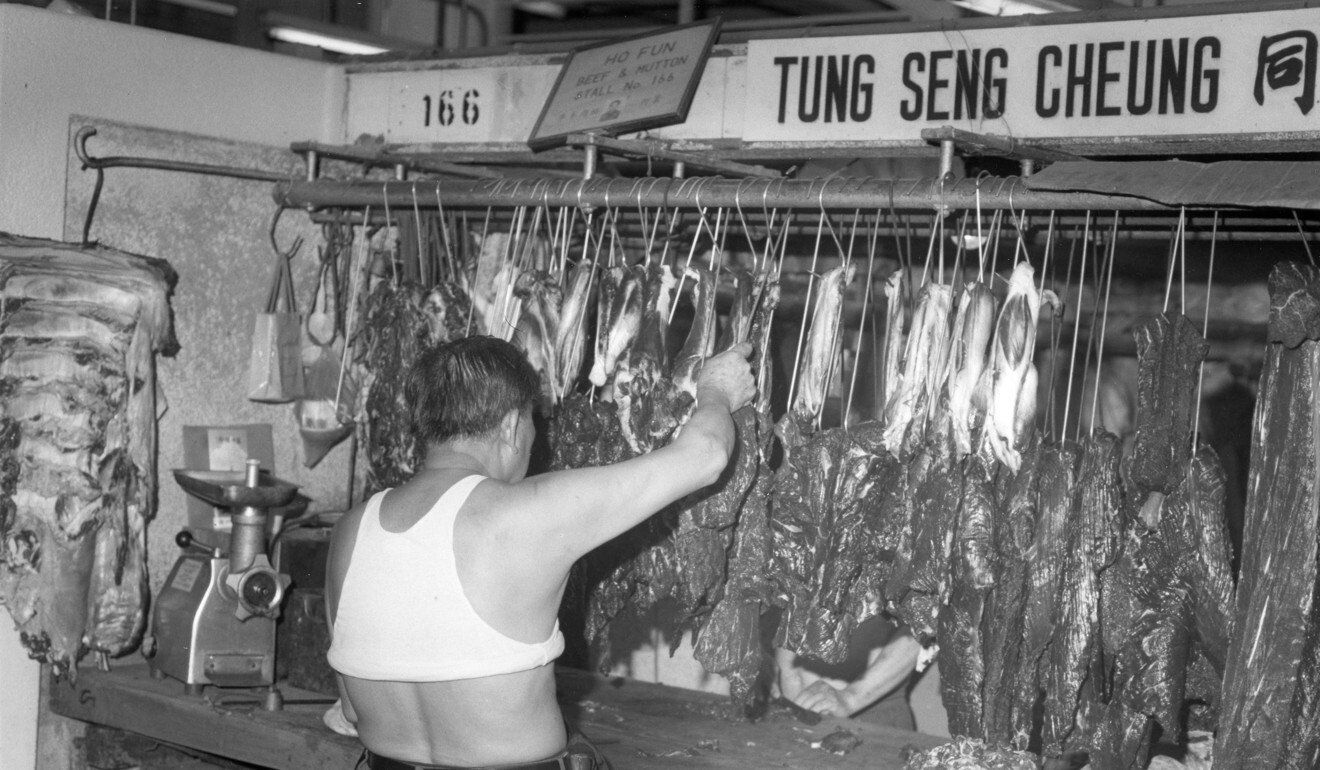 A butcher stall at Central Market in 1991.

Lai, 51, a second-generation pork seller with a wholesale business at a nearby Sheung Wan market, is among guest speakers who will be at the revitalised market at Des Voeux Road Central on Saturday afternoonto share their stories about the history of the place.

He says the homeless mainlanders who made up most of the market workers would sneak in after closing hours and stay overnight.

That was when the British had a "touch base policy" which started in 1974, allowing illegal immigrants from the mainland to remain in Hong Kong if they succeeded in making their way to Boundary Street in Kowloon to register for an identity card.

The policy was abolished by 1980, after which new arrivals had to apply for approval before entering the city.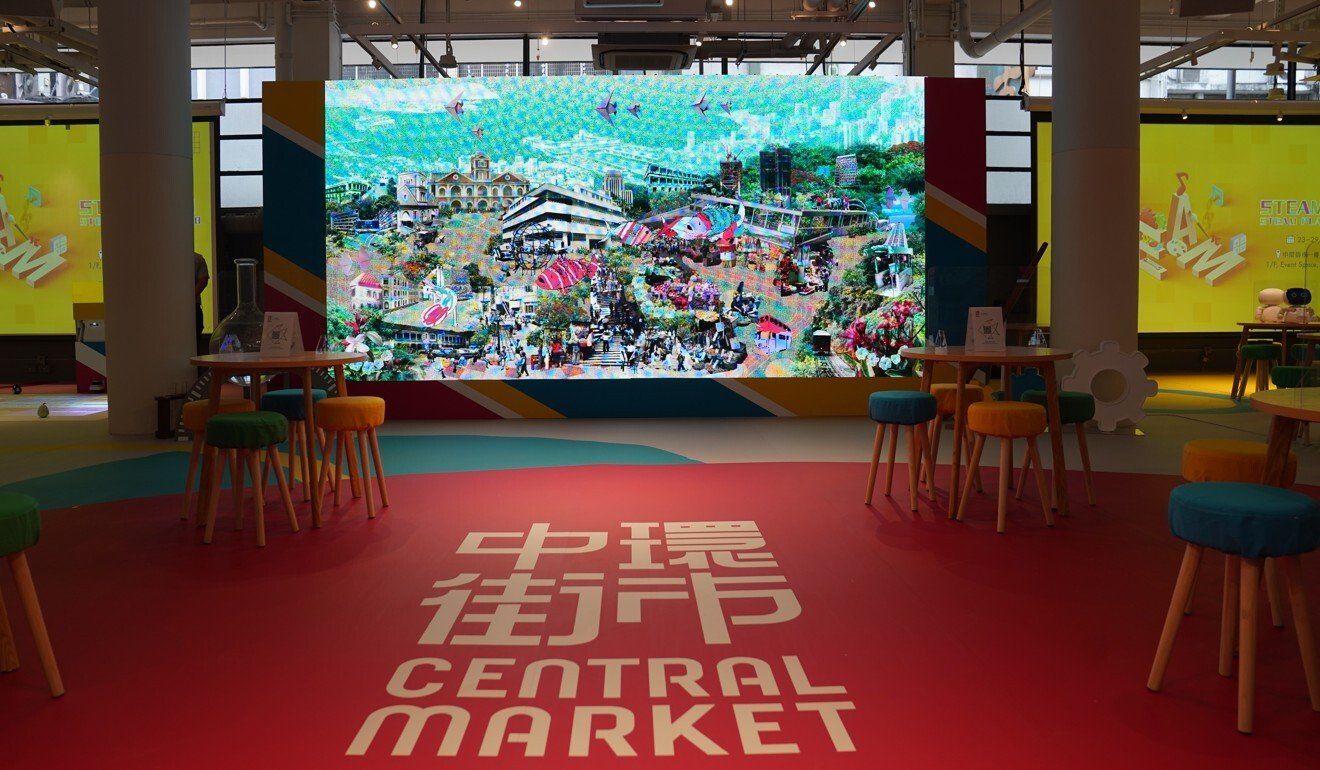 Central Market has been restored by the Urban Renewal Authority and reopened last month.

Lai tells the Post that aside from sleeping over, the men also showered naked using market hoses, a sight that made women keep away.

"At night, there were no women there," he says, adding that his sister and mother also avoided the market in the evenings.

The Lai family business was one of the last tenants when the market closed in 2003.

Built in 1939, the three-storey building has been restored by the Urban Renewal Authority and reopened last month with local start-up brands, boutiques, speciality restaurants and open spaces. It is managed by Chinachem Group.

"Human library" sessions held every other Saturday afternoon at its Legacy Hall will let visitors meet former stallholders like Lai and listen to their anecdotes.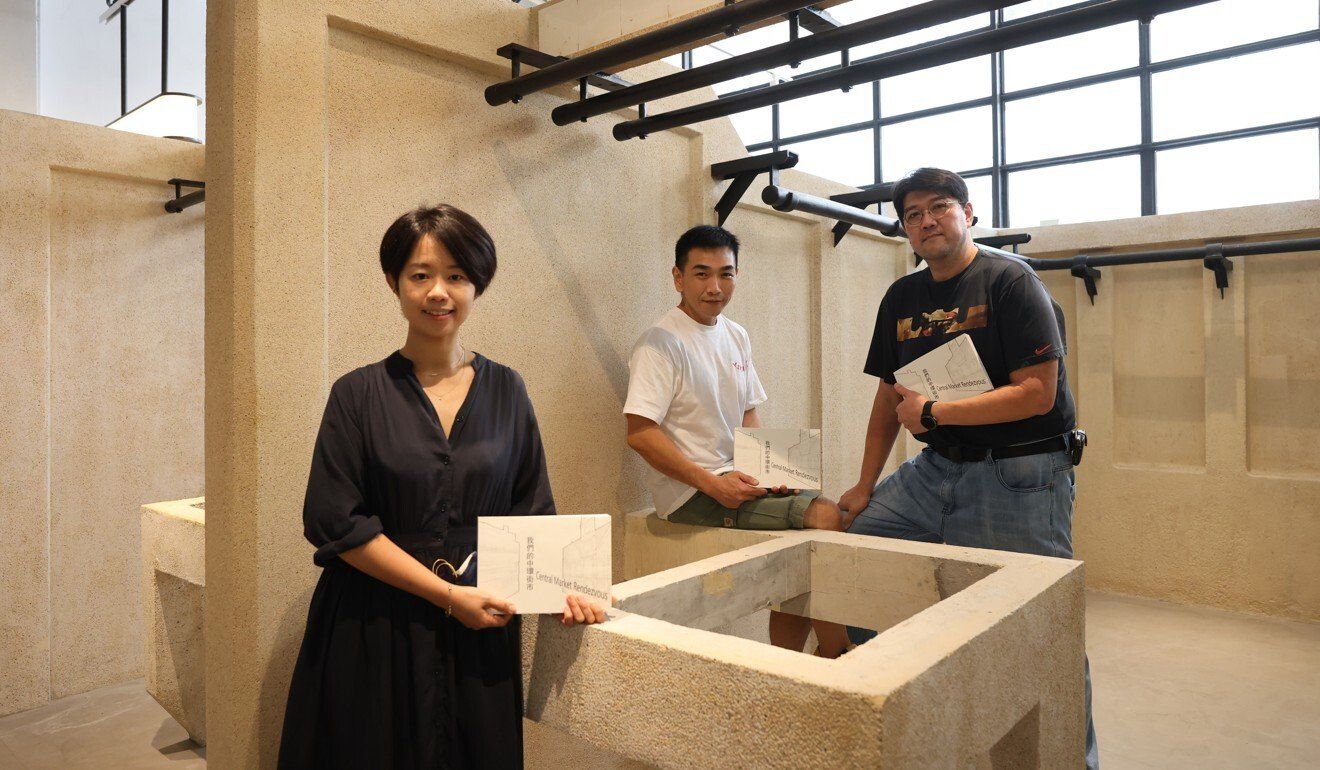 (From left) Writer Hedy Chu Chun-wing, who compiled stories from former stall owners, customers, architects into the book 'Central Market Rendezvous', with vendors Ivan Wong and Jackie Lai.

Lai says he started working at his father's stall when he was 12, first as a delivery boy before he learned how to be a butcher and run the business.

At 20, he gave up his dream of studying overseas and took over the stall after his father needed surgery.

With just two days off every year for the Lunar New Year, Lai says he worked from 4am to 6pm daily after he took charge in 1990, doing everything from chopping pig carcasses to pushing loaded carts to customers' restaurants.

Married with children, he says they are not interested in taking over the business. "It's too tough for them," he says.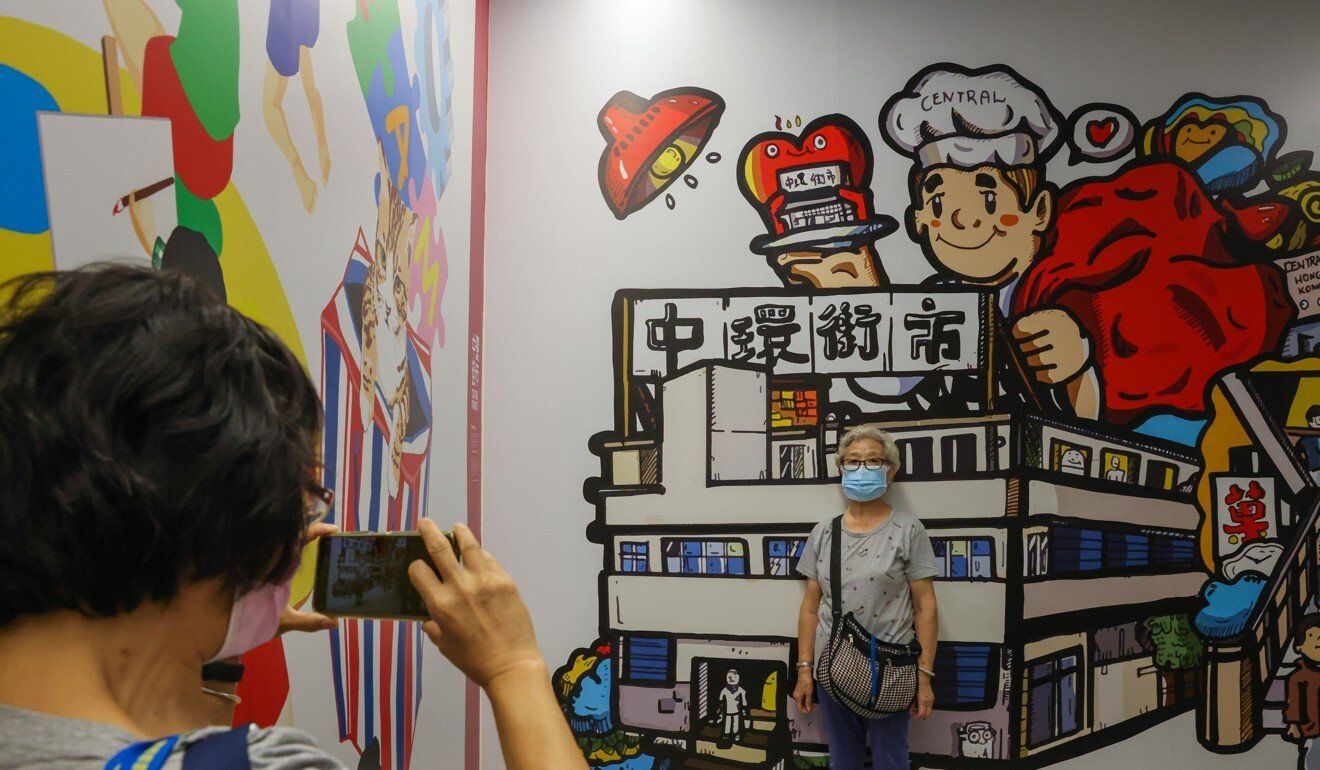 The revamped Central Market.

Ivan Wong Wai-leung, in his 40s, a third-generation owner of a chicken stall, started working at the Central Market when he was just six years old.

His father would make him pluck duck feathers using a pair of steel tweezers as a form of punishment whenever his teacher complained about his schoolwork.

His father wanted him to focus on his studies, but he gradually became interested in the family business and fell in love with the wet market.

Wong, who is not married, still works in the business with three other family members at a market in Sheung Wan.

He says he agreed to share his memories at the Central Market as he hopes to educate the younger generation about its history, especially his eight-year-old nephew, the eldest son of a cousin.

"My nephew has always been curious about wet markets, but he has rarely been to one because his parents think they're nothing special. This is a way to introduce the market to him," he says.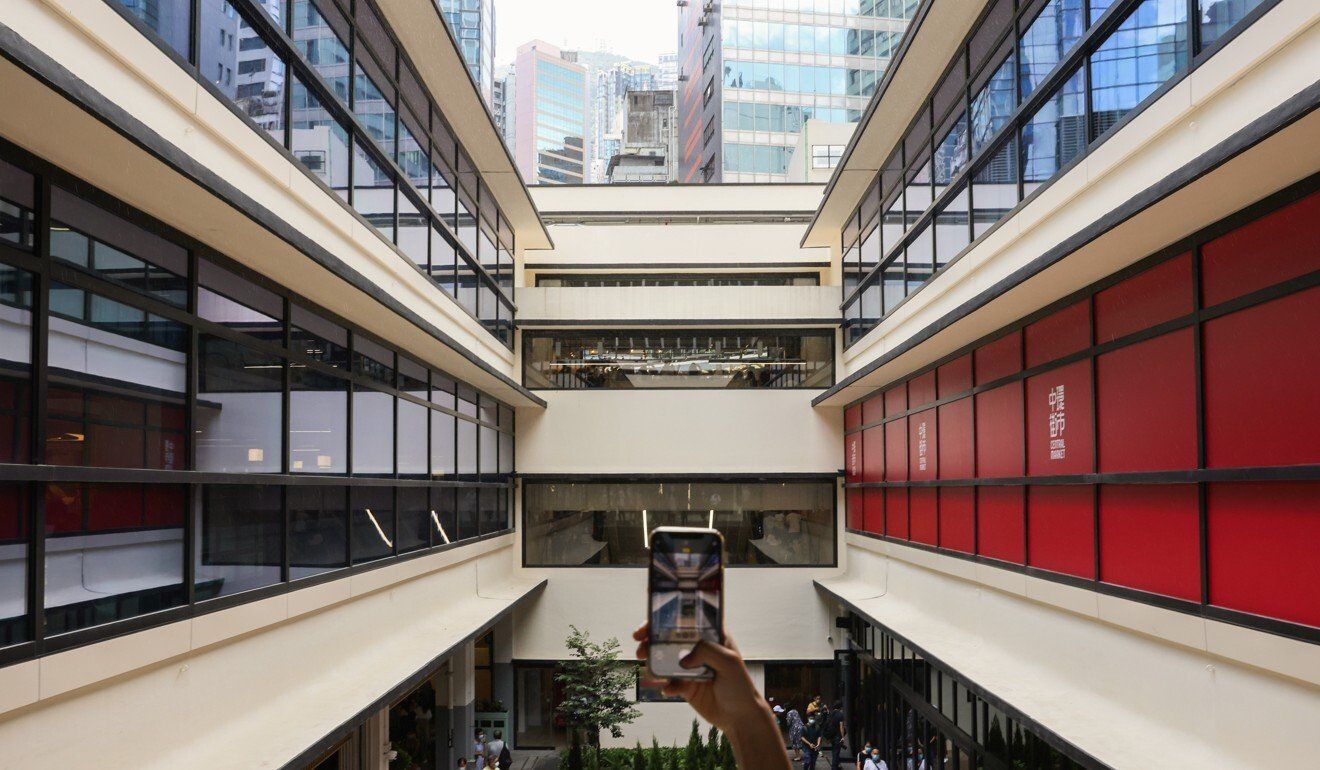 "Human library" sessions held every other Saturday afternoon at the revamped Central Market will let visitors meet former stallholders and listen to their anecdotes.

To him, the human connections formed while working or shopping in wet markets are what make them special.

"It's the interactions between people from all walks of life, from co-workers to labourers and customers – you can see a lot of action," he says, adding that there are far fewer such connections at modern supermarkets.

Aside from the human library sessions, the Central Market's heritage activities include a book and a documentary film called Central Market Rendezvous, featuring former stall owners, customers, and architects.