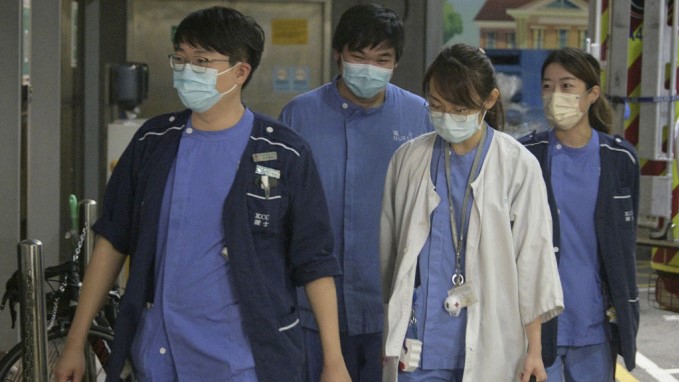 Veteran calls on stricter threshold as govt proposes no professional test for non-local nurses
The healthcare industry called for a stricter screening system as the government plans to exempt the professional exam for non-local nurses to practice in Hong Kong to cope with manpower shortage.
The move came after the government's earlier proposal to revise the Nurses Registration Ordinance. Under the plan, nurses who have not trained locally but used to work in designated institutions in Hong Kong will be eligible for full practice in the city without passing the licensing examination.

Industry veterans were concerned that the proposal could weaken healthcare workers' credibility, citing that the proficiency of non-local nurses would vary.

"It is reasonable that the government wanted to ensure sufficient manpower in medical services," said Sylvia Fung Yuk Kuen, Vice President(Internal) for the Council of the Hong Kong Academy of Nursing in a radio programme today.

"However, [the new measure] would undermine the quality of Hong Kong's medical service as different places would have different standards of a nurse's professional ability," she said.

Fung added that the government should appoint the Nursing Council as a gatekeeper to set written tests or any other tests to guarantee the ability of non-local nurses-to-be.

"I agreed that [lowering the threshold for introducing non-local nurses] will benefit for the short term," said lawmaker Chau Siu-chung, "but the measure that can benefit for the long term will still be improving the compensation package of healthcare workers and strengthening the training of local medical workers."