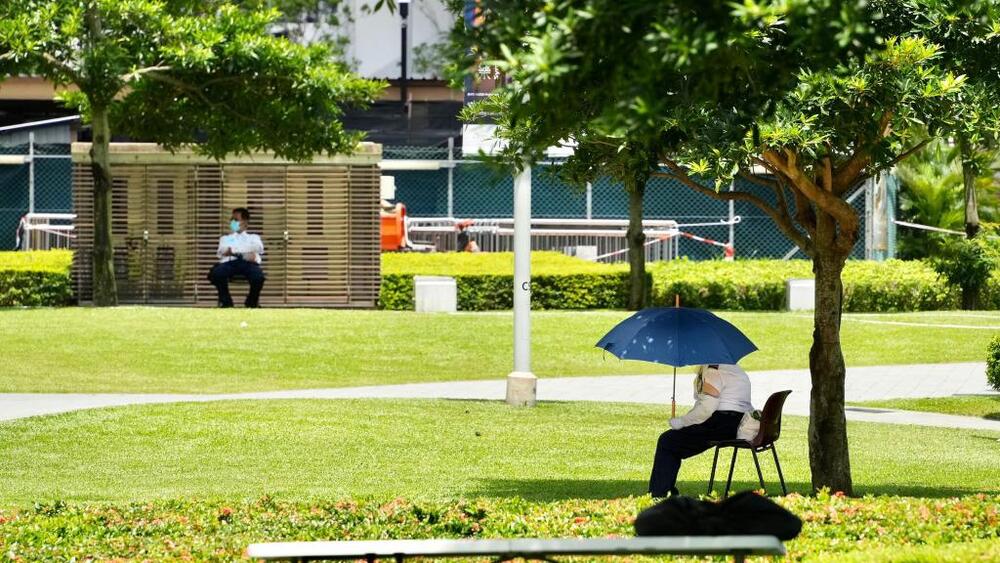 Very hot weather for the rest of the week
This weekend will be very hot with one or two showers, according to the observatory's forecast.
The mercury crept up to 34 degrees Celsius in most parts of the city on Thursday, including Kowloon City and Wong Tai Sin. Sheung Shui and Tai Mei Tuk even reached highs of 35 degrees.

The weather watchdog states that it will be mainly fine and very hot weather for the rest of this week and next week. An upper-air disturbance will bring a few showers to the northern part of the South China Sea in the next couple of days.

The forecast said it will be very hot during the day on Saturday and Sunday, reaching a high of 33 degrees. The weather will continue to stay hot for the next eight days starting on Saturday.

The HKO says the next Saturday (July 23) marks Dashu, also known as Major Heat, the 12th of the 24 solar terms according to the Chinese lunar calendar. There is a chance it will be the hottest Dashu since 1972.