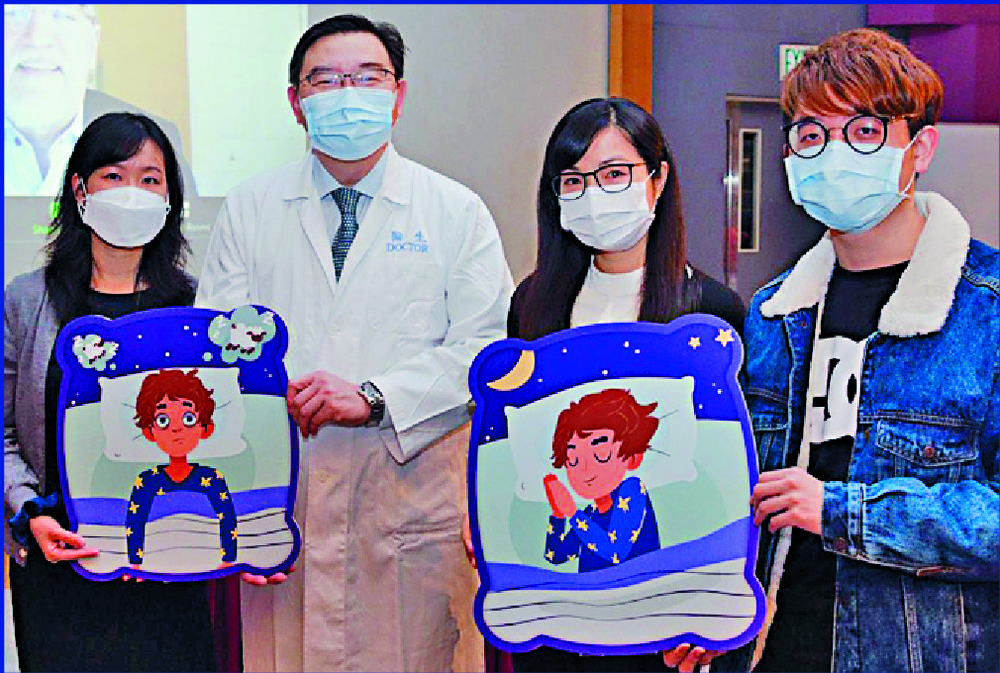 Varsities spread sleeping advice to stressed teens
Teenagers saw insomnia risks decrease by 71 percent in a prevention program organized by three universities that taught them how to separate work from sleep.
Adolescence is a critical period accompanied by dramatic changes. It is also a vulnerable period for the emergence of insomnia, affecting 10 to 36 percent of adolescents. Yet only 10 percent of teenagers will seek professional help.

The department of psychiatry at Chinese University's Faculty of Medicine, the department of psychology at the Faculty of Social Sciences of the University of Hong Kong and the School of Psychology at Universite Laval in Quebec have conducted the world's first randomized controlled trial of a brief insomnia prevention program for at-risk adolescents.

The program, conducted between 2015 and 2017, involved 242 students from 20 local schools who had a family history of insomnia and experienced insomnia symptoms once or twice a month, including waking up early in the morning and difficulty initiating sleep and maintaining sleep.

The intervention group received four weekly hour-long group-based sessions that used cognitive behavior therapy, including sleep hygiene education and stress management.

The control group did not receive any intervention from therapists. Participating students also had to review their sleep schedules every week.

"Behavioral strategies targeting poor sleep hygiene and cognitive strategies aiming to address negative thinking or worries associated with poor sleep were the key components in this prevention program," said Shirley Li Xin, an HKU assistant professor from the department of psychology.

The 12-month follow-up results showed that those who had received therapy only had a 5.8 percent incidence of insomnia, while the control group had 20.7 percent. Teenagers in the intervention group also saw short-term improvement in sleep duration, an increase of 17 minutes, compared to the control group.

Professor Wing Yun-kwok, chairman of the department of psychiatry at CUHK, said medical treatment is still the most common method to treat insomnia and hoped this study would lead to more similar research in the field, including how treating insomnia may reduce depression.

"We are looking forward to further exploring the implementation of an insomnia prevention program in the general population and assessing the impact of the program in reducing health-care burden in the future," he said.

Researchers advised the public to maintain a regular sleeping pattern by not being too worried about occasional sleep problems and avoiding sleep compensation.