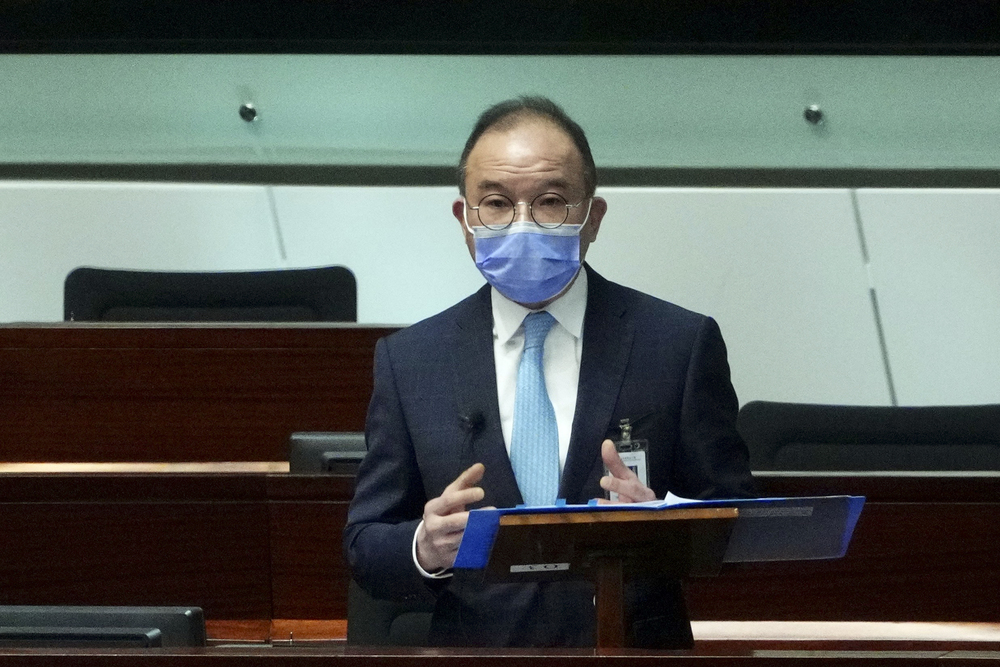 'Various ways' for Hongkongers to contribute to China other than joining the army
There are many ways for Hongkongers to pledge loyalty to China other than serving in the army, Secretary for Constitutional and Mainland Affairs Erick Tsang Kwok-wai told lawmakers after they challenged the government for not arranging patriotic youngsters to enlist.
The discussion was first started by lawmakers Leung Hei and Ma Fung-kwok in Wednesday's Legislative Council meeting, as they both pointed out that military background is necessary for joining China's manned space program.

Leung asked if the government would discuss the matter with mainland authorities and enlist eligible youngsters into the army, allowing them to pursue their dreams in the field of astronomy.

Ma added that many teenagers in Hong Kong are willing to serve in the Chinese army to defend their home and motherland. Being enlisted is not only a civilian's responsibility in other countries but also a heartfelt wish for teenagers, Ma said.

Yet, the SAR government has no suitable arrangement at all, Ma noted and asked how authorities will fulfill youngsters' desire to protect the country and boost innovation technology simultaneously.

Tsang answered that China's law doesn't have requirements and arrangements for Hong Kong residents to serve in the army. He also believed there are various ways for citizens with a patriotic heart to show their loyalty to the country.

Although the first two batches of the country's astronauts are all from the background of air force pilots, Tsang said not all astronauts in the third batch selected in 2020 are from the air force.

Tsang said he would reflect the opinion to mainland authorities, but the selection criteria are not fully disclosed.