New scheme will come into force by end of the month in a first phase requiring younger residents to get at least one vaccine dose.
Hong Kong health authorities have extended the city's vaccine pass to children as young as five, from an initial starting age of 12 years, with residents in the new demographic subject to limitations in mobility citywide based on their inoculation status.

Those aged five to 11 will require one Covid-19 vaccine jab by the end of the month to gain entry into premises such as restaurants and government venues. This rule will eventually be expanded to a two-jab criteria by November.

Hong Kong has been battling a surge in daily coronavirus caseloads, which have crossed 10,000, and while parents and concern groups have voiced concern over the vaccine pass extension, authorities insist the move is to protect young lives.

The Post breaks down the new policy below.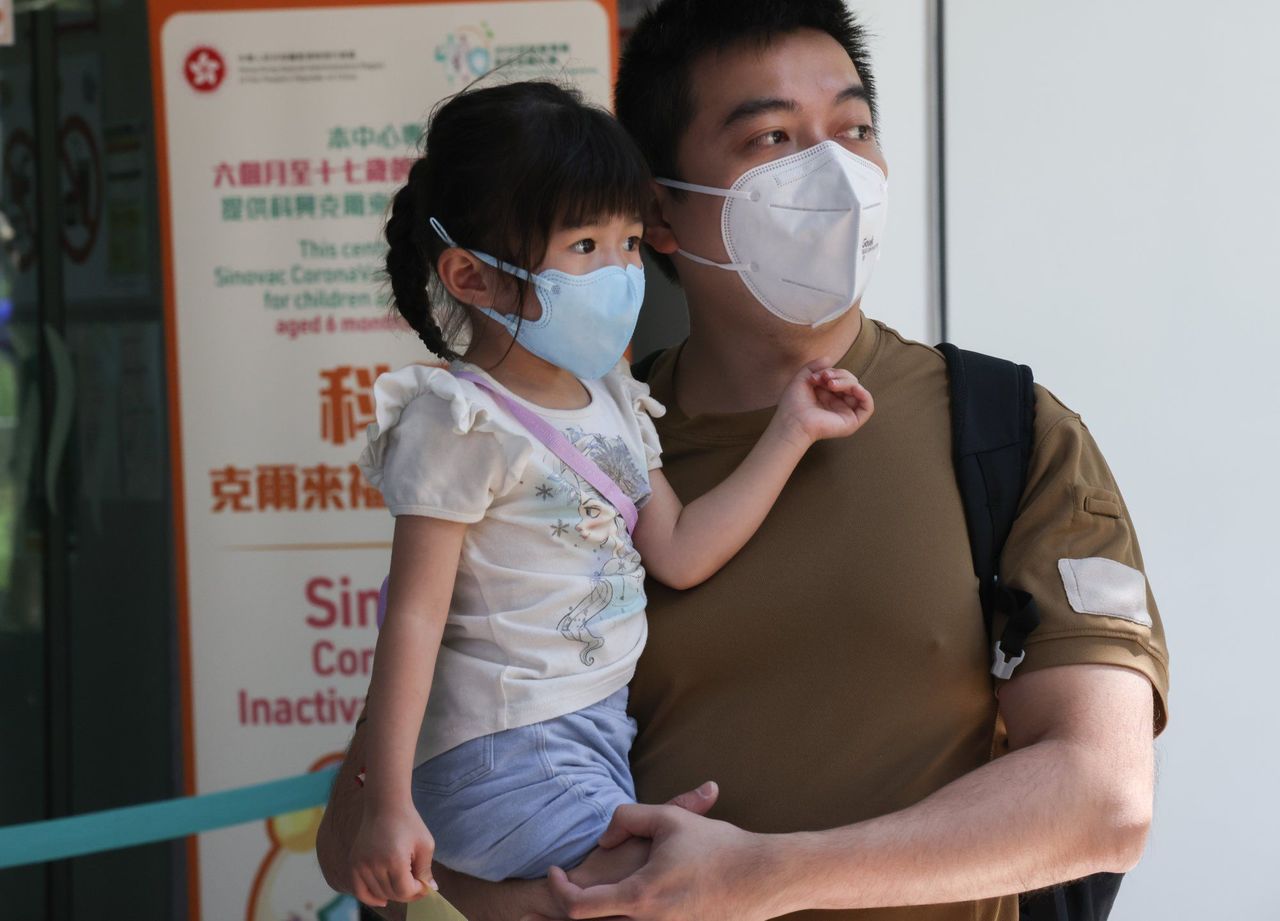 For the first phase of the vaccine pass children aged 5 to 11 will need to have at least one dose of vaccine.
What are the new requirements for those aged five to 11?

The government announced the vaccine pass extension on Thursday to cover this age group, requiring them to have had a first jab in phase one of the scheme.

The pass is required for most venues in the city such as restaurants, cinemas, libraries, sport venues, amusement parks and religious premises. However, schools are not covered under the scheme.

The first stage, which will start from September 30, will require children in the age bracket to have received at least one vaccine dose within the past three months. Those who received their first dose earlier than that will have to get a second jab to be eligible.

The second stage, starting from November 30, will require children to be double-vaccinated.

Undersecretary for Health Dr Libby Lee Ha-yun told a radio programme this meant children would need to get their first shot of the German-made BioNTech vaccine by October 4 at the latest to fulfil the two-dose requirement, while those taking the Chinese-produced Sinovac jab need to do so by November 1.

This is due to the different dosage intervals for both vaccines, with the second Sinovac dose administered 28 days after the first, while the period for BioNTech is 56 days.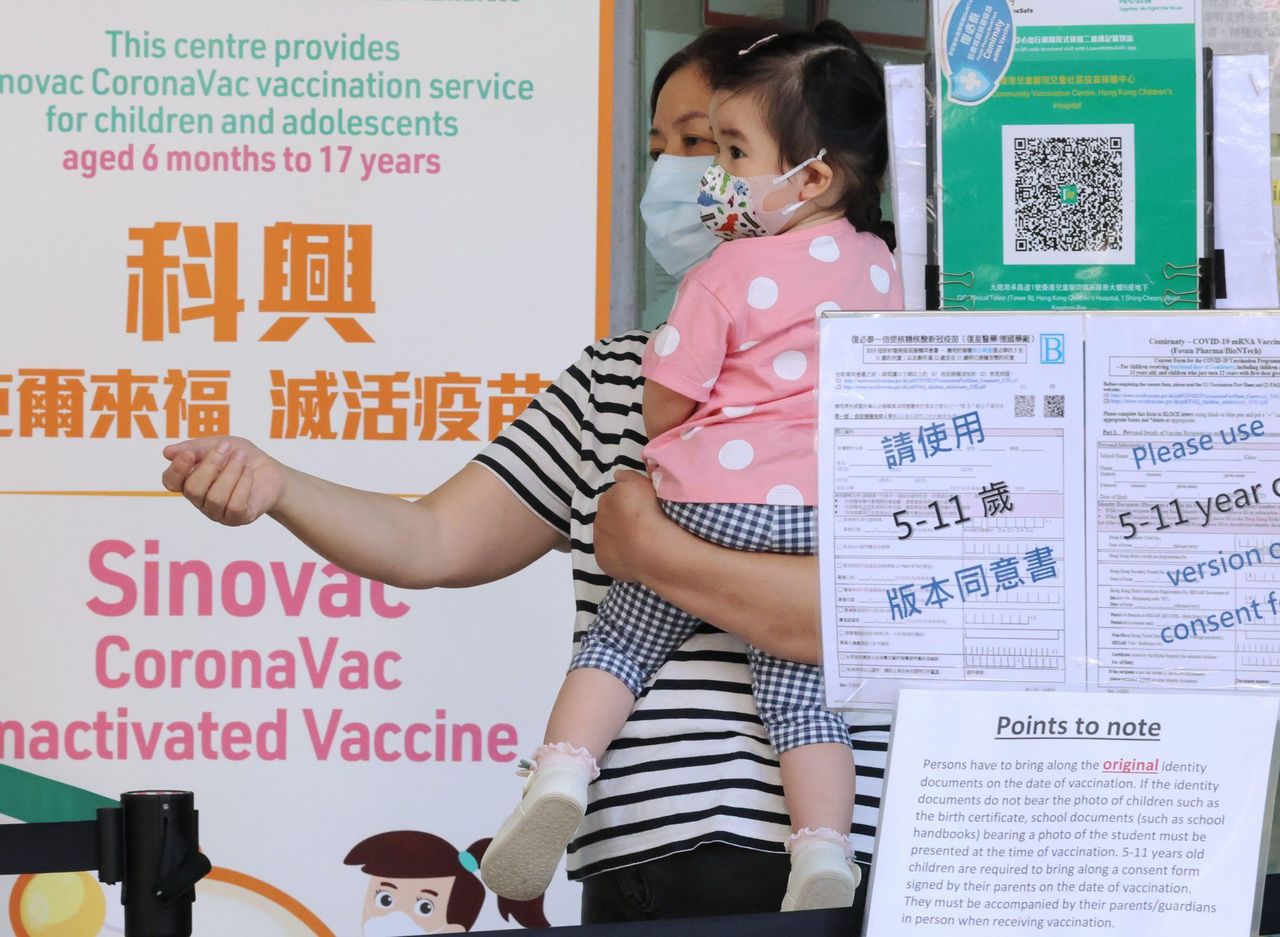 Parents and guardians can present a printed version or a photo of the child's vaccine pass QR code saved on a mobile phone.
What if my child does not have a smartphone?

Parents and children can use several methods to display their vaccine pass QR code to gain entry into premises.

They can present a printed version or a photo of the child's vaccine pass QR code saved on a mobile phone. They can also use the government's eHealth mobile application, which will allow parents to save their pass and that of their children concurrently.

The government is also developing an update to the "Leave Home Safe" mobile app, which will have a dual vaccine pass function similar to eHealth.

What if my child was previously infected with Covid-19?

For those who caught the virus before and have not received any vaccination, a first jab is required six months from recovery.

Children who got their first shot within six months before an infection do not require another dose.

Those who have recovered for six months or more and received a first jab at least half a year ago will still have to get a second dose.

Those who received two Sinovac doses and have recovered for six months will need to get a third shot, but the requirement does not apply to children with two BioNTech shots.

What are the vaccination figures for children?

As of Thursday, around 83 per cent of children aged between five and 11 have received a first vaccine dose, while some 70 per cent have had two jabs, meaning some 68,000 residents in this demographic are still unvaccinated.

Children as young as six months are now allowed to get the Sinovac vaccine, while the government is still in talks to procure a version of the BioNTech dose suitable for toddlers and babies. The current minimum age for the German-made vaccine is five years or above.

Why are authorities introducing this requirement now?

Chief Executive John Lee Ka-chiu on Thursday said the move sought to prevent severe Covid-19 symptoms that could result in deaths among children. He cited data and expert opinions in insisting that vaccination was beneficial to children's health.

Hong Kong is battling a Covid-19 surge, with daily caseloads breaching the 10,000 mark, and the more transmissive Omicron subvariant BA.5 becoming the prevalent strain.

The Hospital Authority said its facilities were treating 103 patients with Covid-19 aged 11 or below, with paediatric isolation units 60 per cent full as of Thursday.

Since the fifth wave emerged, 38 children aged three to 11 years have been listed as either in serious or critical condition, among whom 31 were unvaccinated and four only took one dose.

Eight children have died after catching Covid-19 in the current wave. They were either unvaccinated or received only one shot. One of them was a 22-month-old girl who succumbed to the virus last month as her condition deteriorated less than 24 hours after showing symptoms.

The city recorded 10,076 new infections on Friday, 154 of which were imported, and 11 additional deaths.

What controversies did the new policy spark?

Children's rights activists have criticised the policy, arguing it will stifle the development of youngsters.

The Hong Kong Committee on Children's Rights on Monday said its Facebook page had received more than 1,600 messages on the change to the vaccine pass since last Friday, with many from concerned parents.

Some parents were worried about a second jab as their children had fallen ill for a prolonged period after the first dose, it said. The group also noted that the long-term development of children might be also affected if they could not access public venues.

Meanwhile, some members of government advisory body the Commission on Children backed the policy change. They noted that the health of children should also be considered when protecting their rights, with one member calling for authorities to balance parents' concerns with the need to protect children.