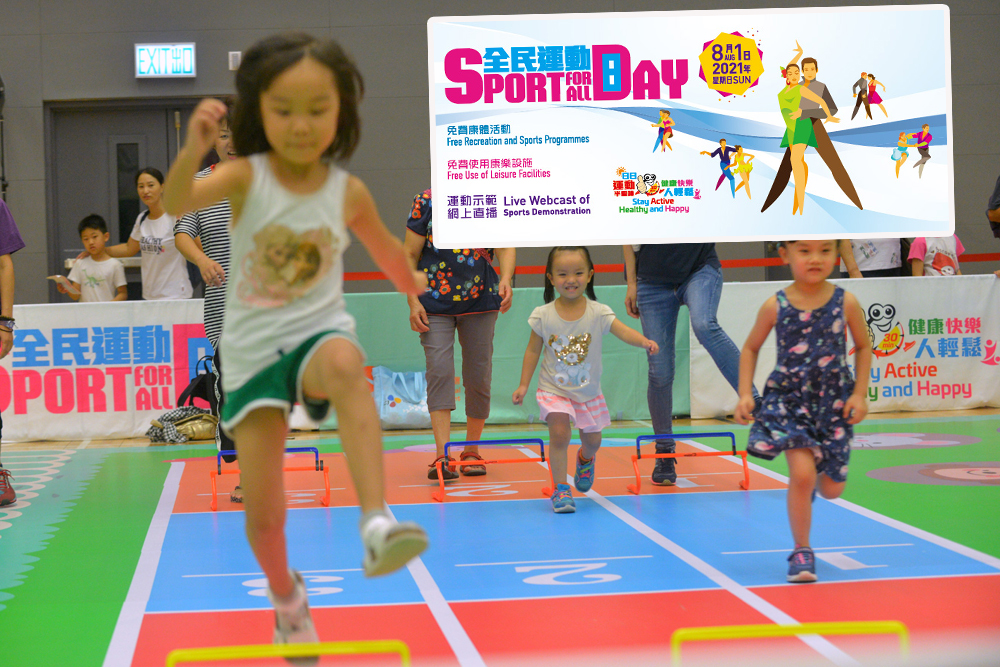 Using leisure facilities for free on Sport for All Day 2021
Hong Kong's Sport For All Day 2021 is set for August 1, with free recreation and sports programs available, along with the opening of various leisure facilities for free use by the public.
Organized by the Leisure and Cultural Services Department, the Sport For All Day will see the city's leisure facilities open for free use by the public on August 1.

Indoor leisure facilities include badminton courts, basketball courts, fitness rooms, while outdoor leisure facilities include public swimming pools and craft at water sports centers and more.

Booking for these facilities can be made at Leisure Link booking counters starting from 9am on July 25. Each person may book one free session for one type of facility only.

Prior booking is not required for public swimming pools. Members of the public may line up at entrances of swimming pools before each session for free admission on a first-come, first-served basis.

To show support for Hong Kong athletes taking part in the Tokyo Olympics Games, Olympic sports-related play-in activities which include fencing, badminton, table-tennis, etc, will be held at designated sports centers in 18 districts on Sport For All Day 2021 for public participation to create an Olympic atmosphere in the community.

Activity coupons will be distributed from 8.30am on July 19 at respective LCSD District Leisure Services Offices and designated venues in the 18 districts.