The head of a group of experts who arrived in Hong Kong this week says city should follow the 'easy to use', 'easy to implement', 'easy to access' approach to Chinese medicine.
Hong Kong should push ahead with the wider use of traditional Chinese medicine in treating Covid-19 patients recovering at home, the leader of a team of experts visiting the city has said.

Tong Xiaolin, head of a group of seven Chinese medicine specialists who arrived in Hong Kong earlier in the week, on Saturday evening said the city should implement the "three easies" approach when promoting the use of such treatments.

"'Easy to use' means that people who are staying at home will know how to use Chinese medicine … we need to let them understand how to accurately choose and use proprietary Chinese medicine," Tong said in a media interview.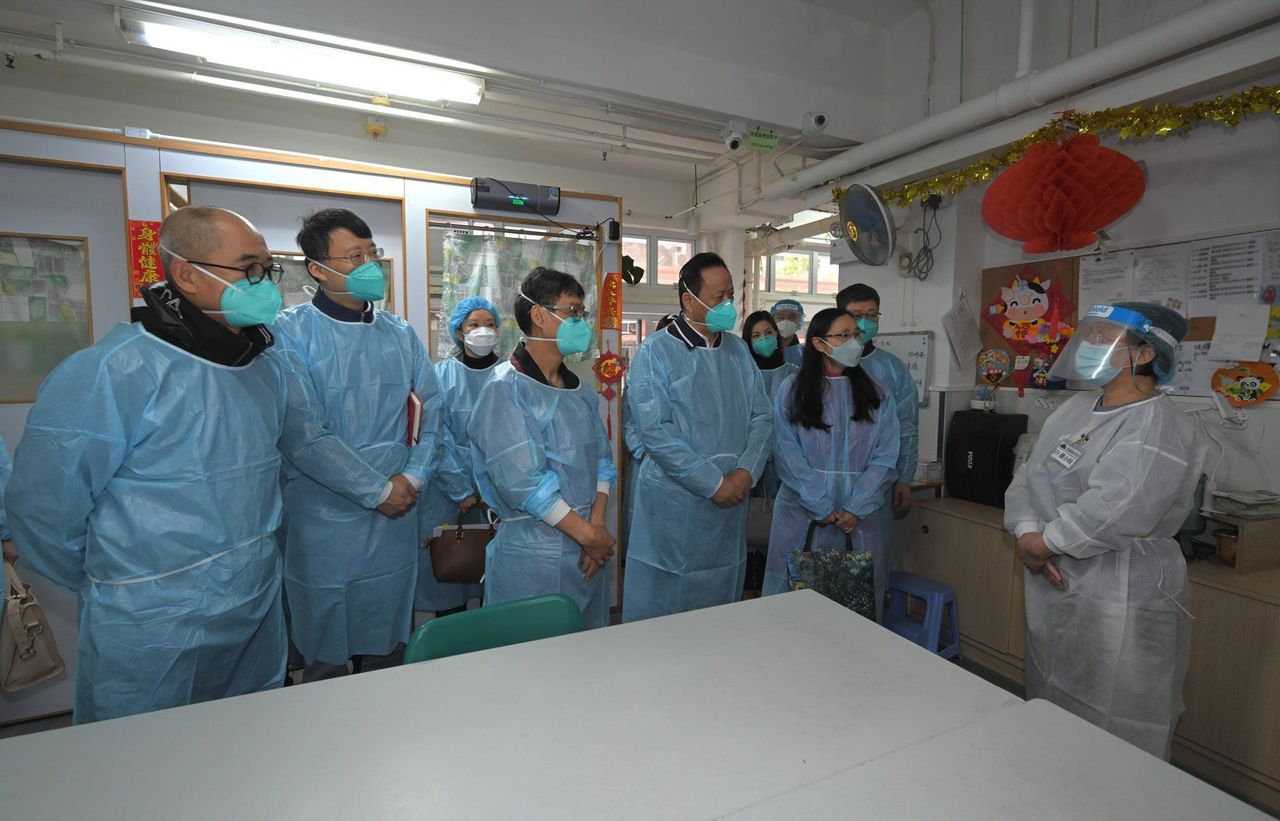 The expert group wanted to learn how the care homes responded to the fifth wave of cases.

Another was "easy to implement", he said, meaning training was standardised for local traditional Chinese medicine practitioners, especially those working in community isolation facilities.

"'Easy to access' targets people who are infected with Covid-19 and are staying at home, or those who would like to take proprietary Chinese medicine for prevention, by looking at how they can easily access guidance in using those medications," Tong said.

He said the approach rode on the principle of "three reductions and one priority", meaning reductions in infections, severe cases and deaths, while making the elderly the priority.

Earlier on Saturday, Tong and his team visited two care homes for the elderly in Tai Kok Tsui and Wong Tai Sin to understand the measures taken in response to the fifth wave of infections. They also exchanged views with Chinese medicine practitioners who provide treatment at one of the facilities.

Since arriving from mainland China on Tuesday, the expert group has visited multiple Covid-19 treatment facilities in the city, a community isolation centre and a traditional Chinese medicine clinic.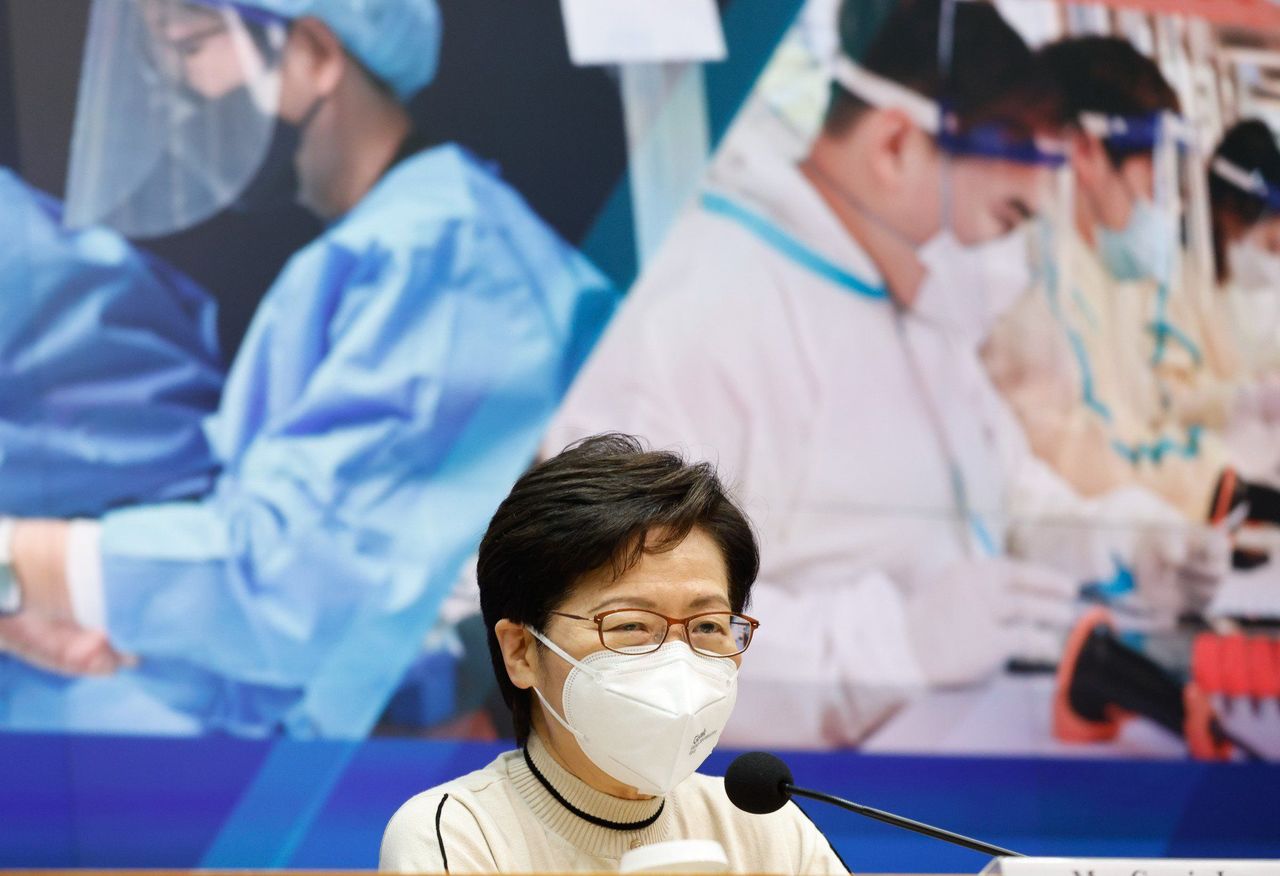 Chief Executive Carrie Lam.

Previously, Chief Executive Carrie Lam Cheng Yuet-ngor said she hoped the experts could offer their opinions on how to prevent infections among residents of care facilities – which have been hit hard by Covid-19 in the fifth wave – as well as speeding up the use of traditional Chinese medicine among infected elderly people.

The government earlier pledged to widen the use of traditional Chinese medicine in fighting the epidemic. In anti-epidemic packages being distributed to all the city's households from Saturday, two boxes of proprietary Chinese medicine are among the supplies given out.