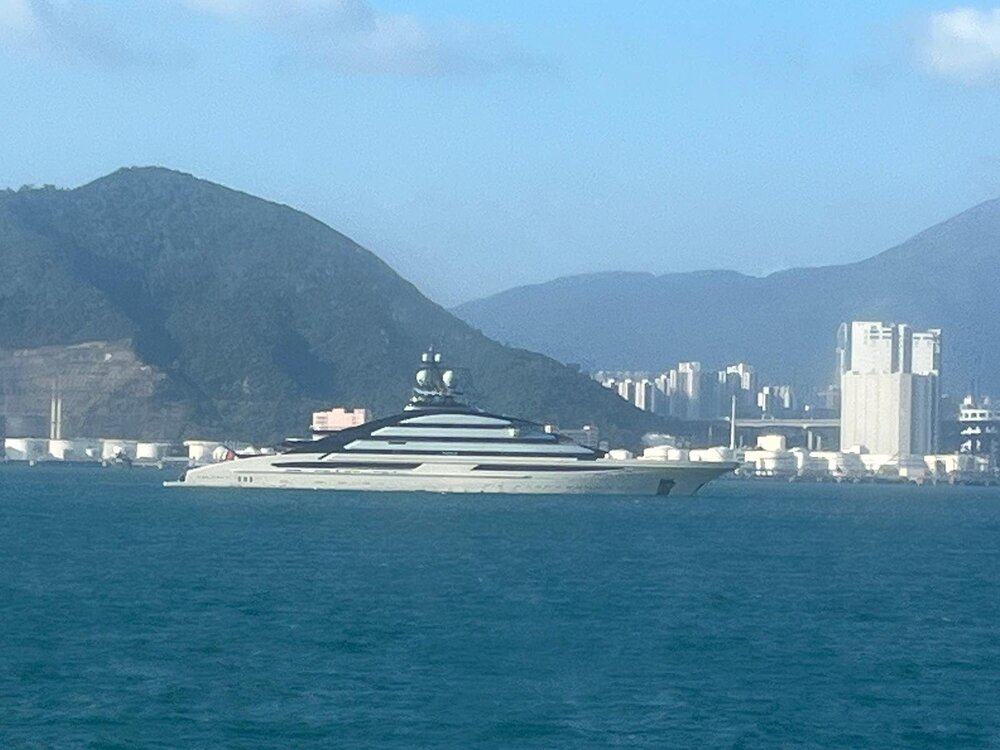 US warns Hong Kong over harboring Russian oligarch's mega yacht – Financial Times
The Financial Times on Saturday in an article reported that a US State Department official warned Hong Kong about being used as a "safe haven" for people evading foreign sanctions and that it could cast doubt on the transparency of Hong Kong's business environment.
The article also quoted Ryan Mitchell, an international law assistant professor at CUHK, saying that "[it would] raise risks considerably if Hong Kong became widely seen as a popular destination for the assets of sanctioned Russian corporations or individuals." And that "Hong Kong-based corporations or individuals should be aware that they could later face secondary sanctions if they enter into business transactions or relationships with Russian sanction targets."

This comes after A mega yacht belonging to a sanctioned Russian oligarch and Vladimir Putin friend Alexei Mordashov anchored in Hong Kong on Wednesday.

According to the log of the Marine Department, the super-yacht Nord arrived in Hong Kong on Wednesday afternoon and stopped at the Western Quarantine and Immigration Anchorage at 4.14pm under the agency of Lodestone Yachts.

Hong Kong then went on to say on Friday that it will not act on any "unilateral" Western sanctions, as the luxury mega yacht linked to one of Russia's wealthiest oligarchs docked in its waters.

Alexei Mordashov is one of the many oligarchs close to Russian President Vladimir Putin who have been sanctioned by the United States, the European Union, and Britain following the invasion of Ukraine.

Authorities in Spain, Italy, France, and Fiji have impounded yachts linked to Putin-linked sanctioned oligarchs to try and add pressure on him.

Hong Kong, however, has said it will not take such action after the 142-meter (466-foot) yacht was spotted west of the city by eagle-eyed locals on Thursday.

The Marine Department said it implements United Nations sanctions but not those imposed by individual nations or blocs.

"The Hong Kong government does not implement, nor do we have the legal authority to take action on, unilateral sanctions imposed by other jurisdictions," a spokesperson told media on Friday.