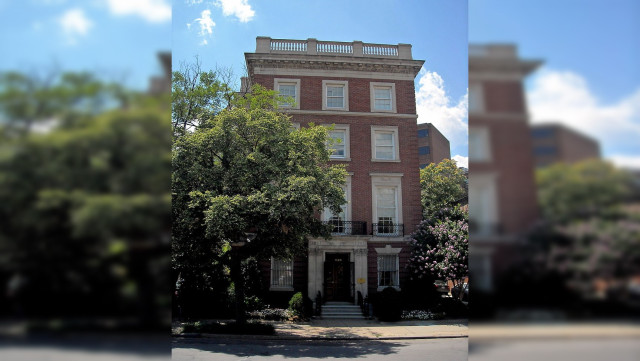 US Senate bill targeting HKSAR trade offices likely to face resistance
Two US senators introduced a bill that seeks to close the representative offices of the Hong Kong Special Administrative Region in the US. Experts said the move demonstrates the US' ongoing interference in China's internal affairs, and it is expected to face strong resistance from American business communities.
The bill, introduced by US senators Marco Rubio and Jeff Merkley on Thursday, demanded a reevaluation of a series of privileges enjoyed by the Hong Kong Economic and Trade Offices (HKETOs) in the US and criticized the national security law in Hong Kong.

The legislation would require the US president to certify whether HKETOs in the US should retain or lose their diplomatic privileges.

HKETOs would have to terminate their operations in the US within six months if the president decided they did not merit their diplomatic immunities, according to a press release published by Marco Rubio's office.

The SAR government on Saturday urges US to respect the basic norms governing international relations and "stop maliciously interfering in the affairs of the HKSAR."

The government spokesman added that the city has been establishing and maintaining economic and trade relations with places around the world in accordance with the "One Country, Two Systems" principle. And the ETOs in Washington DC, New York and San Francisco will continue to explain the policy initiatives of the SAR government, promote Hong Kong's unique advantages and culture, refute erroneous reports, clarify misconceptions and foster exchanges with Hong Kong.

It is hard to say whether the legislation would be passed or not, said He Weiwen, a former senior trade official and an executive council member of the China Society for World Trade Organization Studies.

"The US has a lot of corporate and commercial interests in Hong Kong. If the US revokes the privileges enjoyed by the HKETOs in the US, the Hong Kong SAR could also launch retaliatory moves, which will bring losses that the US may not be able to afford," he added.

The move shows the US' continued interference in China's internal affairs and is part of their global meddling in other countries' internal affairs, Li Yong, senior fellow at the China Association of International Trade, told the Chinese state media Global Times.

"Some extreme politicians in the US have deliberately distorted facts and amplified various so-called threats. Their ulterior motive is to dismantle and block the various channels of exchanges and communications between China and the US," Li said.