Antony Blinken says the bill 'severely constrains people in Hong Kong from meaningfully participating in their own governance'.
US Secretary of State Antony Blinken has condemned a measure the Hong Kong legislature passed on Thursday meant to align the city's electoral process with Beijing's declaration that only "patriots" can hold leadership roles there, changes that prompted America's top diplomat to announce sanctions in March.

In the most significant restructuring of political and administrative systems of Hong Kong since its 1997 handover to Chinese sovereignty, the revamped system the Legislative Council (Legco) passed effectively leaves the viability of the city's opposition candidates up to the decisions of an all-powerful committee dominated by pro-establishment figures.

"The Chinese government continues to undermine the democratic institutions of Hong Kong, denying Hong Kong residents the rights that the People's Republic of China (PRC) itself has guaranteed," Blinken said, adding that passage of the Improving Electoral System (Consolidated Amendments) Bill 2021 "severely constrains people in Hong Kong from meaningfully participating in their own governance".

"This legislation defies the Basic Law's clear acknowledgement that the ultimate objective is the election of all members of the Legco by universal suffrage. We once again call on the PRC and the Hong Kong authorities to allow the voices of all Hongkongers to be heard."

With nearly all opposition lawmakers ousted from their seats or having resigned in protest, their pro-establishment counterparts ensured smooth passage of the bill, with 40 pro-establishment lawmakers voting "yes"; two independent opposition members – Cheng Chung-tai and Dr Pierre Chan – remained against it.

Passage of the electoral reform bill followed Beijing's imposition of a national security law last June and the mass arrest of Hong Kong opposition activists – moves that prompted Blinken and, before him, then-secretary of state Mike Pompeo to announce sanctions on Hong Kong government officials, including Chief Executive Carrie Lam Cheng Yuet-ngor.

Blinken sanctioned 24 mainland and Hong Kong officials in March for endorsing the National People's Congress resolution that led to the legislation.

Those sanctioned by Blinken included Tam Yiu-chung, the city's sole delegate to the NPC Standing Committee; Wang Chen, vice-chairman of the standing committee, who spearheaded the electoral overhaul; five top officers from the national security unit of the local police force, including Deputy Police Commissioner Edwina Lau, the unit's leader.

The national security law, arrests and Thursday's passage of the electoral reform bill were all part of Beijing's response to social unrest that rocked Hong Kong in 2019.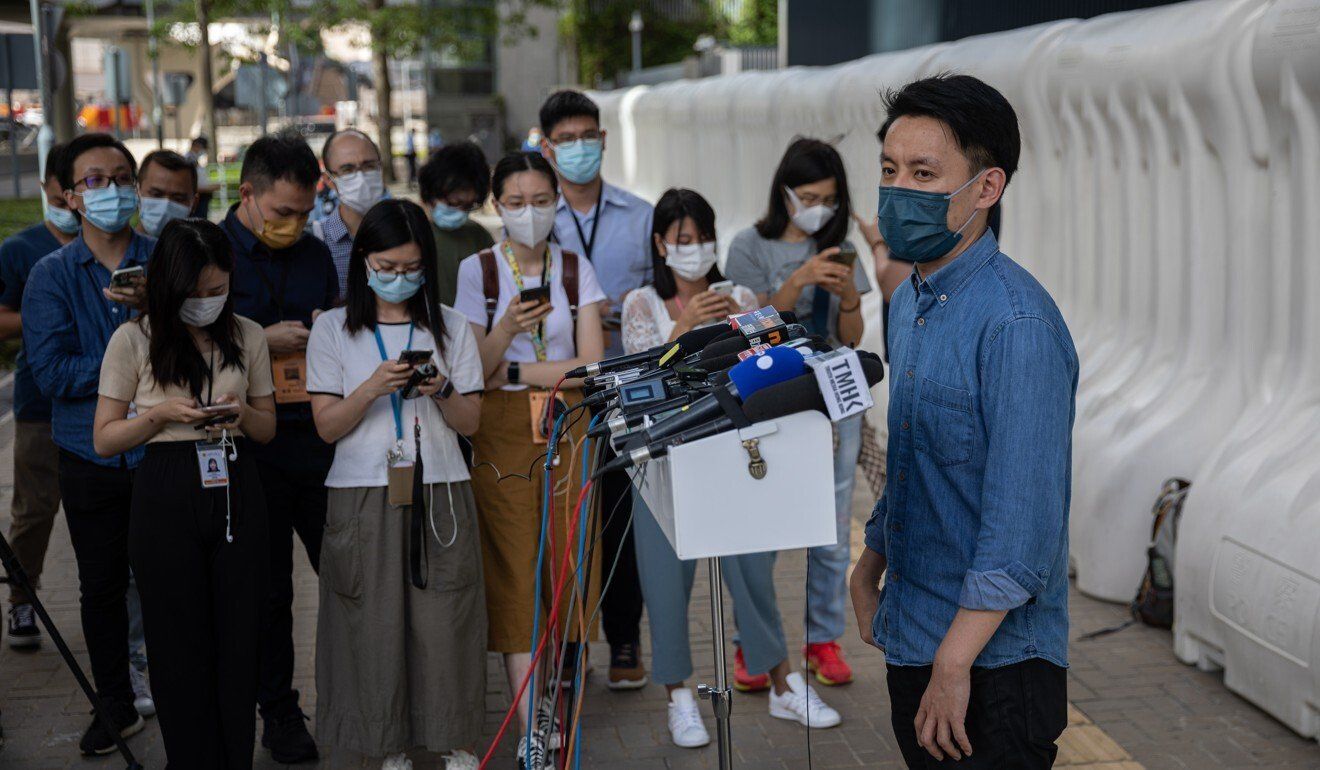 Democratic Party chairman Lo Kin-hei, speaking to reporters outside the Legislative Council on Thursday after the elections reform bill was passed, said that most of the party's supporters don't want it to run in the Legislative Council elections.

Blinken also pushed Hong Kong leaders to release those arrested in the opposition crackdown.

Seven of the 18 Democratic Party incumbents, as well as its former chairmen and deputies, are in remand over a raft of charges related to the 2019 social unrest, and two are serving suspended sentences.

"We also call on these authorities to release and drop charges against all individuals charged under the National Security Law and other laws merely for standing for election or for expressing dissenting views," Blinken said.

"The United States stands united with our allies and partners in speaking out for the human rights and fundamental freedoms guaranteed to the people in Hong Kong by the Sino-British Joint Declaration and the Basic Law."