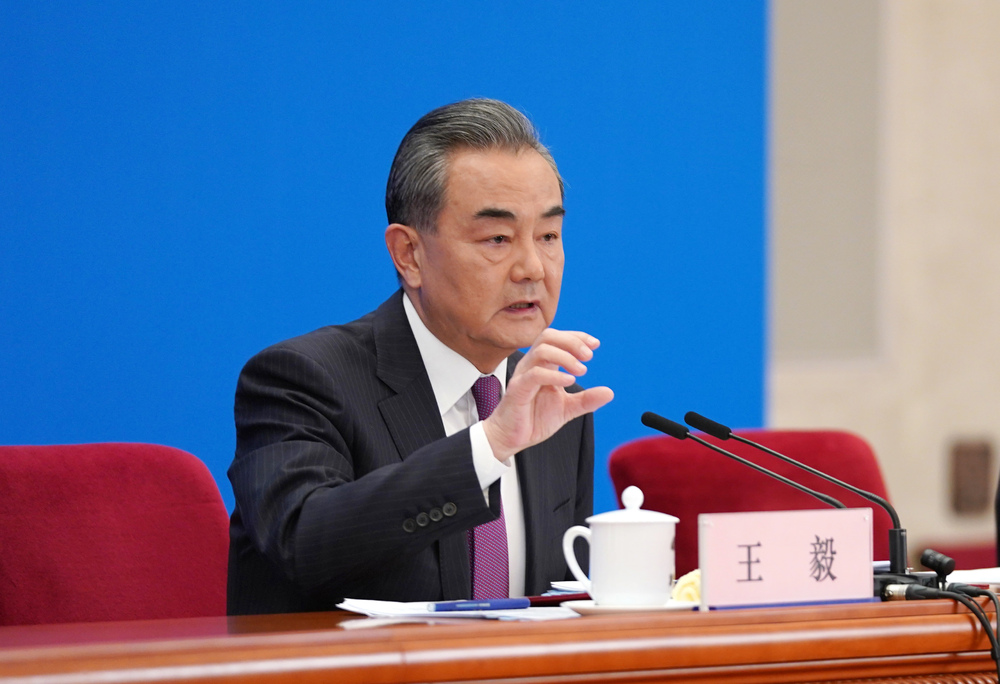 US hit for 'wanting return to chaos' in HK
Foreign Minister Wang Yi asked whether the United States and Japan wanted Hong Kong "to return to chaos" after they voiced concerns about the state of human rights in the SAR.
This came after Wang joined in the 11th East Asia Summit foreign ministers' meeting via video link, during which he gave a speech.

However, when the speech ended, Wang asked to speak again because the United States and Japan had criticized China on human rights issues involving Xinjiang and Hong Kong.

He asked: "Now you are expressing your so-called concerns, then what are you concerned about? Do you want Hong Kong to return to chaos and turmoil, and 'Hong Kong independence' forces to take to the streets again? Is that what you want?"

Japanese Foreign Minister Toshimitsu Motegi had expressed "serious concerns" about abuses of Muslim minorities in Xinjiang and over the situation in Hong Kong.

And an American official said US Secretary of State Antony Blinken could be expected to address what Washington sees as China's human rights abuses in Xinjiang, Hong Kong and Tibet.

Wang said that the United States and Japan should drop the illusion that Hong Kong will return to chaos, adding: "It is impossible for you to see that day!"

Wang's audience comprised foreign ministers of the 10-member Association of Southeast Asian Nations as well as Australia, India, Japan, New Zealand, Russia, South Korea and the United States.

He also said the enactment of the national security law in Hong Kong and electoral changes had restored the SAR's stability, which meant that the one country, two systems concept could move forward.

Wang also claimed that 70 percent of Hong Kong people are satisfied with the current situation.

He went on to say that comments relating to China's internal affairs involving Xinjiang and Hong Kong breached basic norms governing international relations and undermined the principle of sovereign equality.

Addressing criticism on human rights abuses in Xinjiang, Wang said incomes for members of the Uygur ethnic minority group have doubled and continue to increase every year.

Wang then alleged that the "real genocide" was the massive killing of American Indians by US authorities, and the "paranoia" being displayed by Washington now was typical Western-style "arrogance and impertinence."