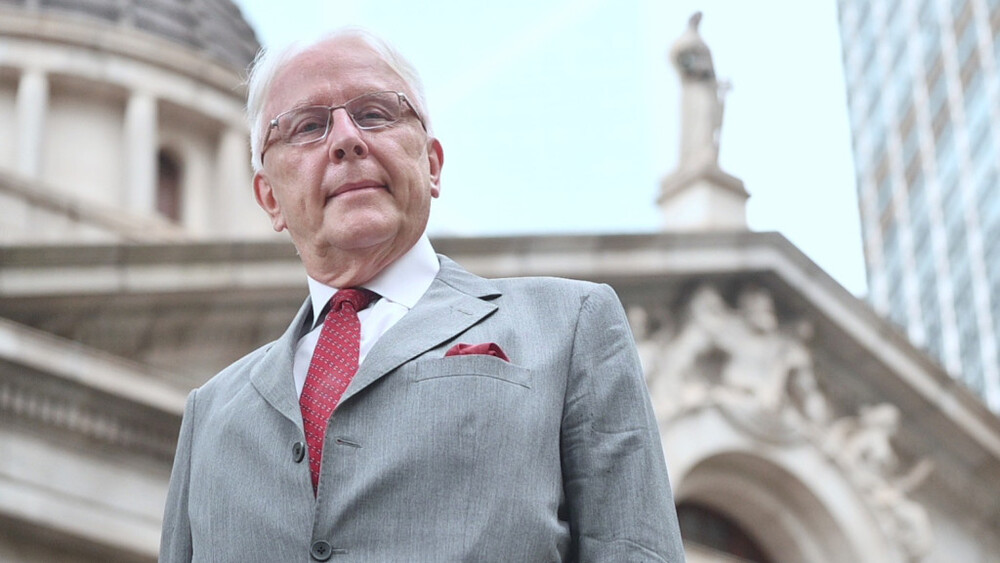 US gov't agency's report about sanctioning HK judges politically motivated propaganda: Grenville Cross
The report by a US government agency about sanctioning Hong Kong judges is politically motivated propaganda, said Hong Kong's former director of public prosecutions Grenville Cross.
His comments came after the US Congressional-Executive Commission on China (CECC) released a staff report Friday detailing the role Hong Kong judges play "in establishing a de facto parallel legal system where basic procedural rights such as trial by jury and presumption of innocence are routinely violated."

The report suggested imposing sanctions on 29 Hong Kong judges presiding over national security cases, saying their role has weakened Hong Kong's once venerated rule of law and independent judiciary and arbitrarily jailing over a thousand political prisoners.

Commenting on the report, Cross said it is a politically motivated propaganda document that brings disgrace upon its authors and shame upon the US Congress.

"It is designed to undermine the Hong Kong judiciary and thereby to weaken the city's greatest asset, the rule of law. This report panders to the prejudices of the fanatical anti-China lobby in the US, who have helped draft it, and is nothing more than a crude hatchet job, intended to embarrass China," he said.

Cross noted that anyone in Hong Kong charged with a criminal offense in the city is entitled to a fair trial before an independent court, and nobody will be convicted unless guilt has been proved beyond a reasonable doubt, while convicts have the right to appeal all the way to the final court with just outcomes ensured.

"This squalid attempt to intimidate our judges will not succeed, and the judges will, as their judicial oath requires, continue to administer justice without fear or favor," said Cross.

Cross also said Hong Kong was ranked 22 out of the 140 jurisdictions surveyed in the World Justice Project's Rule of Law Index 2022, well ahead of the US on 26.

"This shows that the CECC should be commending the HK judiciary for its great efforts in upholding the rule of law and not trying to harm it for political motives.

"This report, therefore, is a travesty of the truth, and President Biden will hopefully put it where it so obviously belongs; in the waste bin," he said.