The happy couple say thanks for Hongkongers' support after their son's birth, hope to bring him to the city in the future.
The United States' consul general to Hong Kong and his husband have expressed gratitude to local residents for their support after the recent birth of the couple's son, saying "openness is one of the most powerful ways to build understanding and tolerance".

In an exclusive response to the Post, Hanscom Smith, who announced the birth of their son Julian on Wednesday with his husband Eric Lu Ying-tsung, said they had always admired the brave efforts by the LGBT community both in the US and Hong Kong, who set personal examples for advancing change.

"Openness is one of the most powerful ways to build understanding and tolerance. In the United States, the progress enjoyed by the LGBTQI+ community rests on the shoulders of thousands of brave pioneers with the courage to live their lives openly and advocate for change," Smith said.

"Here in Hong Kong, Eric and I admire the many members of the city's LGBTQI+ community who are making similar efforts to foster understanding and promote dignity and respect for all. The appreciation of diversity is common to Americans and Hongkongers alike."

Smith, who married Taiwan native Lu in 2016 in San Francisco whilst serving as consul general in Shanghai, said progress towards equality began with awareness, understanding and open discussion.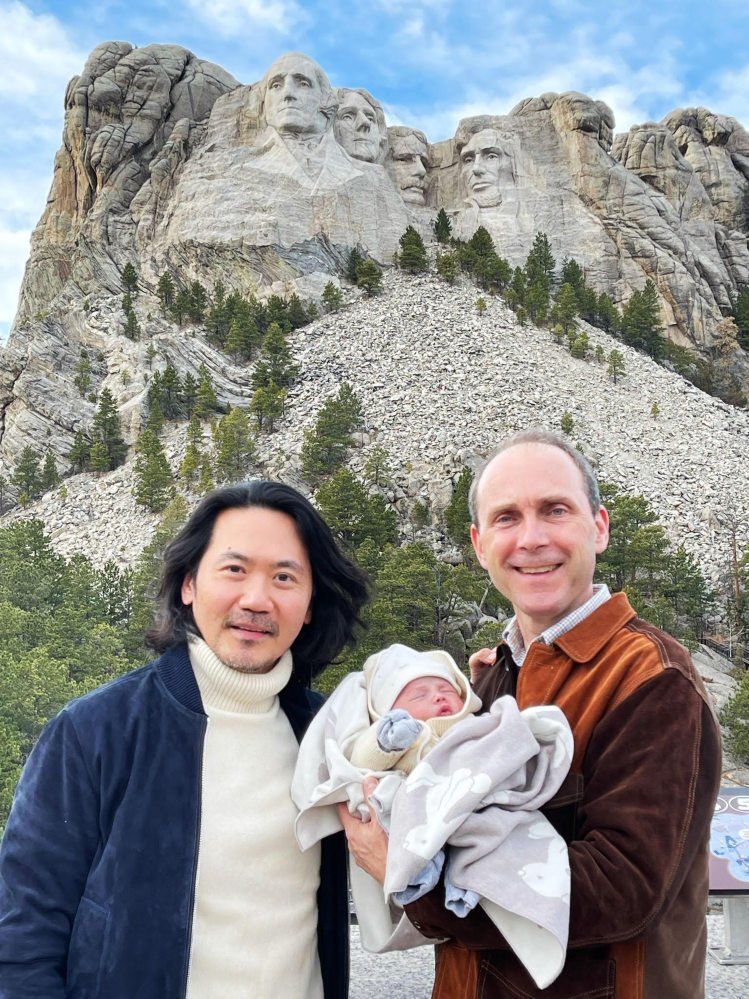 US Consul General Hanscom Smith and his husband Eric Lu Ying-tsung with their son Julian Hanscom.

"I have lived in many places around the world, and on countless occasions have seen the power of personal example and engagement to help create change. We do not fear the familiar," said Smith, who is currently in the US.

He said the pair were grateful for the "kindness and support" expressed by friends in Hong Kong, adding they were eager to bring their son to the city to experience the goodwill of Hongkongers first-hand.

The public announcement of the birth of Smith and Lu's son last week had drawn many congratulations online and received more than 2,400 "likes" on Facebook.

Hong Kong, like mainland China, does not allow same-sex marriage, and local advances in LGBT rights have been piecemeal.

Following the couple's announcement earlier this month, LGBT rights campaigners renewed calls for the government to introduce friendlier policies towards "rainbow families".

"The low awareness and sensitivity on many levels, from health care to education to making use of public services, all make it difficult for same-sex couples to enjoy their rights while bringing up their children in Hong Kong, and many opt to bring family abroad," said LGBT rights activist Billy Leung.