The legislation provides multiple pathways to seek entry into the United States, including one for 'highly skilled' applicants.
Another bipartisan attempt to give Hong Kong dissidents special refugee status in the United States has been proposed by US lawmakers, reviving a bid that failed last year in the Senate when Ted Cruz blocked the effort.

Representatives Tom Malinowski, a Democrat from New Jersey, and Adam Kinzinger, an Illinois Republican, held a briefing on Tuesday to promote the Hong Kong People's Freedom and Choice Act, which would offer Hongkongers threatened by the city's national security law refugee status on an expedited basis, or temporary protected status (TPS) for those already in the US.

Citing the closure of Hong Kong's Apple Daily newspaper last week, Malinowski said the law gave "this persecution the veneer of legality".

"It's something that almost all dictatorships try to do these days, but we know that there is nothing lawful about the lawlessness of Chinese persecution in Hong Kong," he said. "This is the end of the rule of law … the feature that has made Hong Kong a central, vibrant and successful place for so many years."

Kinzinger expressed confidence that the bill would become law because the detention and prosecution of Hongkongers has motivated congressional Republicans and Democrats.

"There's many differences, of course, between the parties and in our beliefs, but on these issues we stand completely united," he said.

The bill, which passed the House last year only to die in the Senate because of the obstruction by Cruz, a Republican, would also designate Hong Kong as a foreign state apart from mainland China for the purposes of immigration for five years.

The city lost this status when former president Donald Trump revoked Hong Kong's preferential treatment as a separate customs and travel territory last year.

In explaining his objection to the House bill in December, Cruz said Beijing would exploit relaxed immigration standards to send spies to the US.

The current bill is meant to provide multiple pathways for Hongkongers to apply for entry into the US. To that end, the co-sponsors added an additional one for "highly skilled" applicants, defined as those with graduate or undergraduate diplomas from accredited US schools or owners of companies with more than 50 employees or US$50 million in assets.

"This is a part of the bill that goes beyond our humanitarian desire to do something for those Hongkongers who are most at risk, and instead delivers a message to the Chinese government that they have something to lose here as well, that if they continue to crush Hong Kong, they will inevitably lose the best and brightest people," Malinowski said.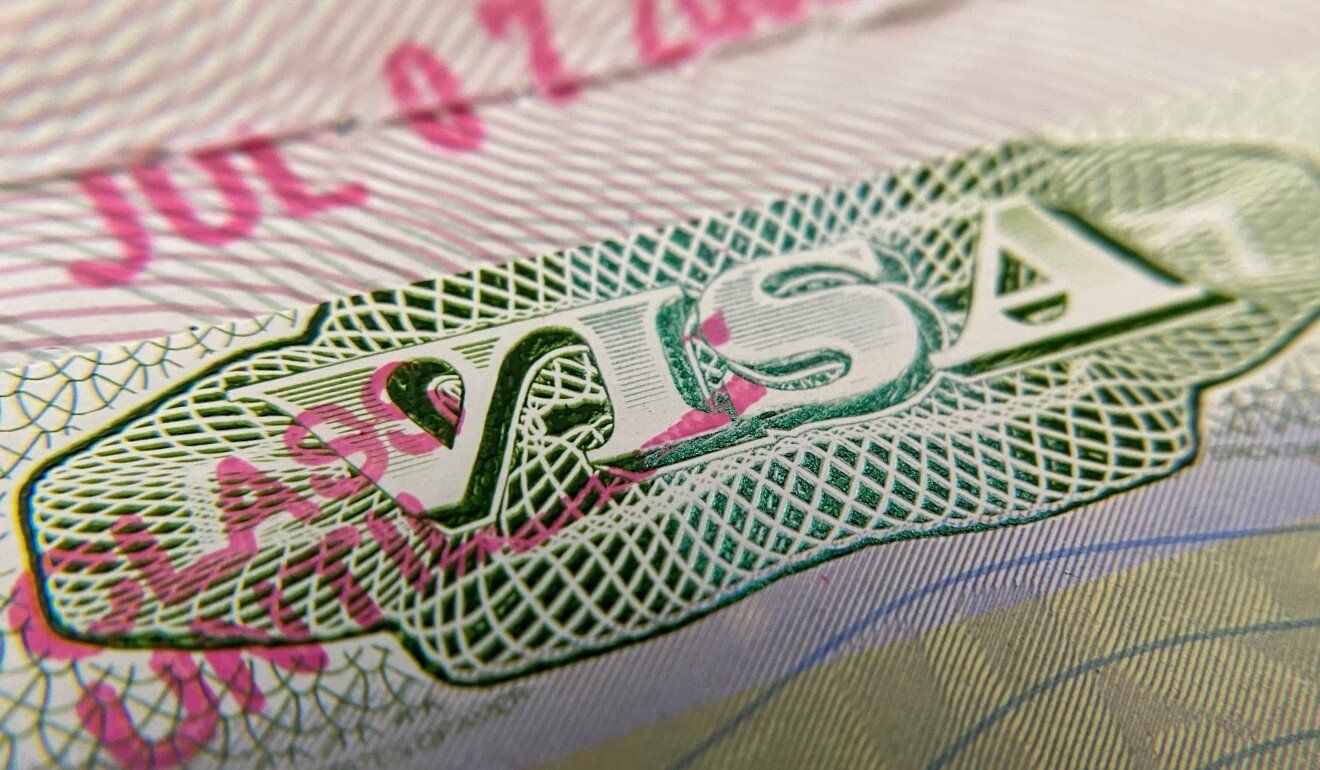 A US visa stamp is seen on a foreign passport.

The two lawmakers announced the bill along with Samuel Chu, managing director of the US-based Hong Kong Democracy Council. Chu, who has been a US citizen for 25 years, is the first non-Chinese citizen wanted by Hong Kong police's National Security Department for subversion and collusion with foreign powers.

The event also featured Sophie Richardson, China director at Human Rights Watch, and Jenny Yang, vice-president for advocacy and policy at World Relief, a humanitarian assistance group affiliated with evangelical Christian denominations.

The bill's reintroduction on Tuesday came one year to the day after the imposition of Hong Kong's national security law, which criminalises a range of behaviours across four broad categories: secession, subversion, terrorism and collusion with foreign powers.

Since its implementation, the law has led to almost 130 arrests, according to a tally by researchers at the Georgetown University Law Centre, with those arrested including political candidates, activists and journalists.

Apple Daily was forced to close after its assets were seized by police amid an investigation into whether it had advocated for foreign sanctions in violation of the national security law's anti-collusion provisions.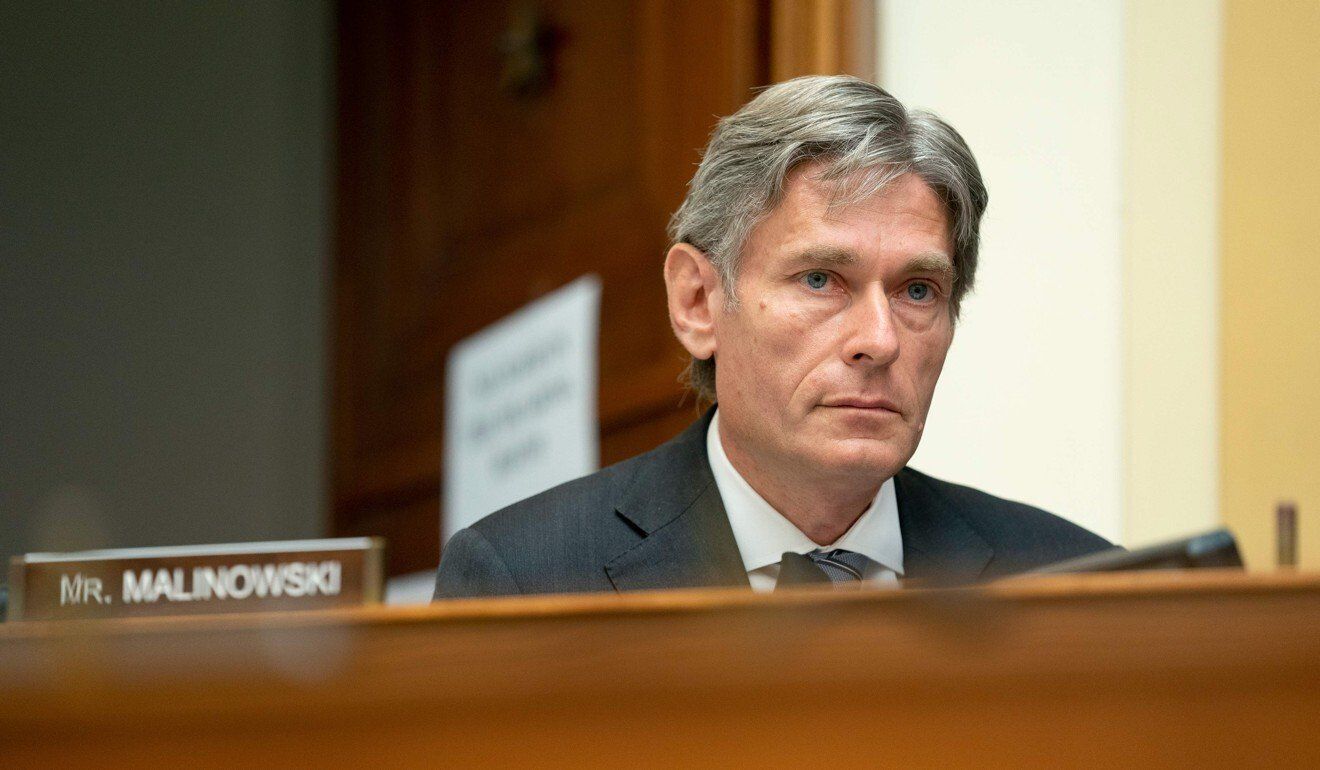 Representative Tom Malinowski, a Democrat from New Jersey, is a co-sponsor of the Hong Kong bill.

Apple Daily executives, including jailed founder Jimmy Lai Chee-ying, face charges under the national security law, while a former Apple Daily opinion writer was arrested on Sunday at the airport as he tried to leave the city.

"The National Security Law has reshaped Hong Kong's political landscape and moves it towards a more authoritarian police state," said Nathan Law Kwun-chung, a pro-democracy activist who was a leader of the 2014 "umbrella movement" and later a member of Hong Kong's legislative council.

"For now, the 'one country two systems' [principle is moving] closer to 'one country one system'," said Law, appearing at an event hosted by the Atlantic Council on Tuesday.

Appearing before a congressional body on Tuesday, legal and political scholars gave their own damning assessments of the law's impact on Hong Kong's judiciary and free speech rights.

While none of the dozens of cases brought under the national security law have yet concluded, early signs indicate that it has had a debilitating effect on defendants' rights to a fair trial, legal scholars told the Congressional-Executive Commission on China (CECC) in a virtual round table.

Experts pointed to the growing tendency for suspects to be denied bail, the extraterritorial application of the law to non-Chinese citizens, and the recent decision by the city's justice minister to exclude a jury from the trial of the first person charged under the law.

"Any final analysis [of the law's impact] will have to wait until we have final verdicts in some of these initial cases," Thomas Kellog, executive director for Georgetown's Center for Asian Law, told the CECC. "But the initial prospects, the initial signals are – to put it mildly – not good."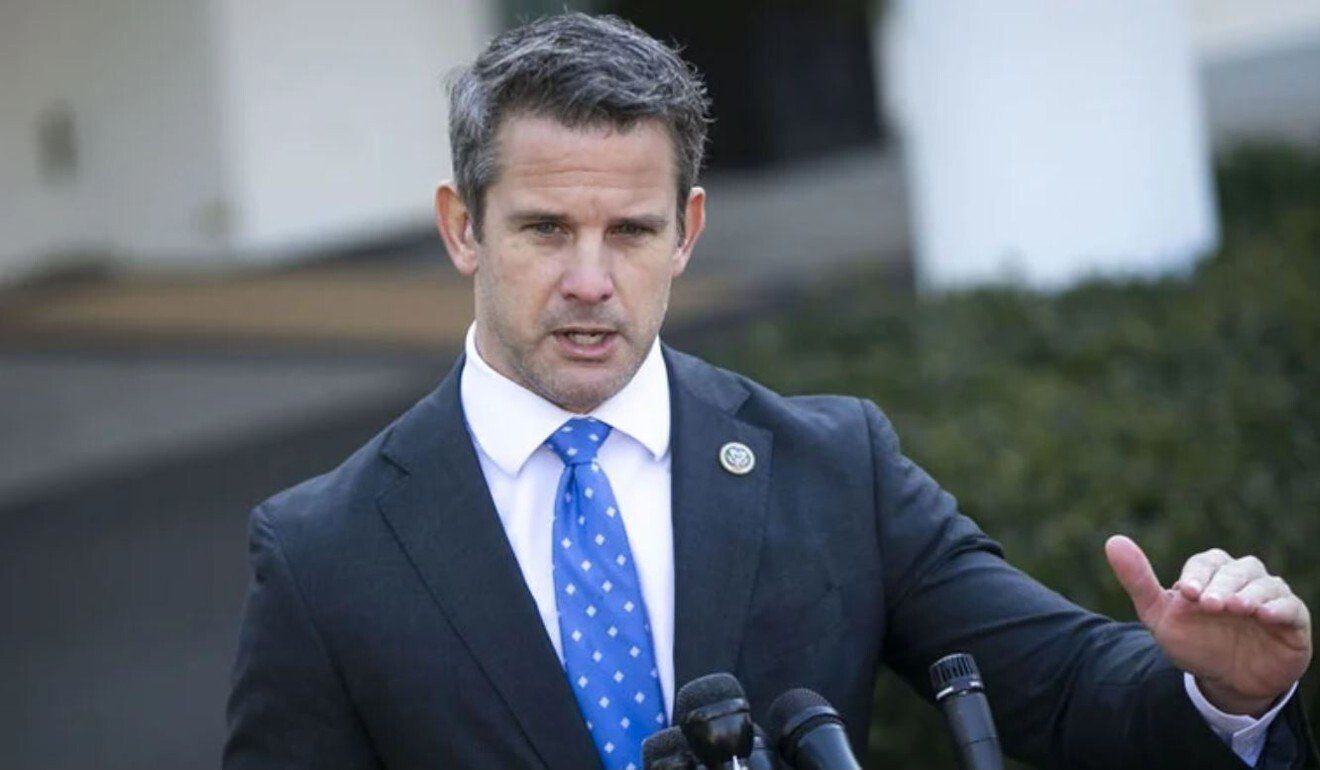 US Representative Adam Kinzinger expressed confidence that the bill would become law, despite previous opposition by a fellow Republican.

In a number of recent national security cases, including the arrests of Apple Daily journalists and executives and a number of opposition candidates, suspects have been denied bail – a reversal of past precedent for nonviolent suspects, said Jerome Cohen, an expert in Chinese law based at New York University.

On top of that, those arrested incur "immense costs" in legal fees even if they are not convicted, said Victoria Hui Tin-bor, an associate professor of political science at the University of Notre Dame.

"There have been many campaigns to find ways to help these people," Hui said. "But at the same time, a lot of these funds themselves have become targets [of authorities]."

Asked what the US should do in response to the national security law's sweeping impact on Hong Kong's autonomy, those speaking before the CECC repeatedly returned to the ability of Congress to help provide refuge to those seeking to flee.

As well as adopting more policies to protect Hong Kong asylees, US-based legal scholar Teng Biao, who worked as a human rights lawyer in China, said the US should increase its use of sanctions against Chinese officials over deteriorating freedoms in Hong Kong.

Such punitive measures, Biao told the CECC, remained "one of the few powerful leverages the international community has".

Much of the language in the Malinowski-Kinzinger bill was included in drafts of the Eagle Act, introduced this month by Representative Gregory Meeks, a New York Democrat and chairman of the House Foreign Affairs Committee. That bill is the House's version of sweeping legislation to counter Beijing that the Senate passed overwhelmingly on June 8.

Malinowski said that he and Kinzinger introduced their bill as stand-alone legislation even though it is also part of the Eagle Act to provide another path for its provisions to be signed into law and that "we will do whatever it takes to make sure that that happens as quickly as possible".

The issue of relaxing immigration laws for those fleeing Hong Kong has emerged as a fissure in the otherwise largely bipartisan consensus on Capitol Hill around the need to support democracy in Hong Kong.

"Big changes in immigration policy are going to be really hard fought, and if they originate in Congress they're always going to have objections," Walter Lohman, director of Asian studies at the right-leaning Heritage Foundation, said at a Tuesday event hosted by the Atlantic Council.

"In the Senate it only takes one, and that's what happened earlier," Lohman said, referring to Cruz's actions in December.

Taking aim at Cruz's rationale for scuttling the legislation, World Relief's Yang said that among millions of refugees admitted to the US over the years, "there hasn't been a single case of an individual who has committed an act of terrorism and killed a US citizen in the history of the programme, so that is a stellar record".

If enacted, Hongkongers admitted as refugees would not be counted against numerical limitations that the US puts on those approved for entry under this category.

Cruz's office did not respond when asked if the senator would try to block the current Malinowski-Kinzinger legislation.