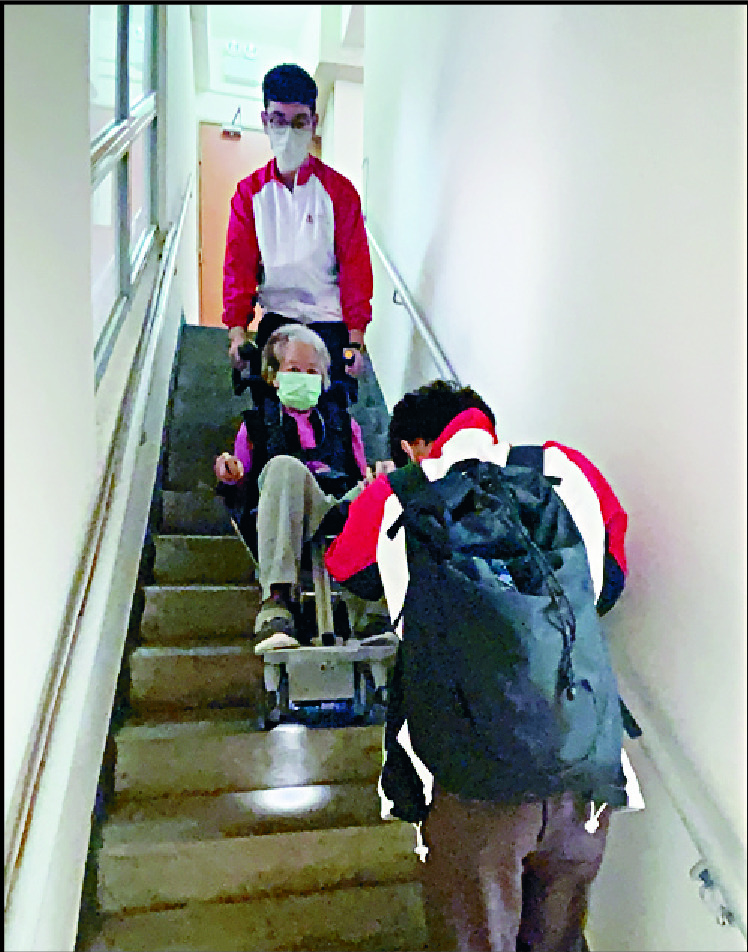 URA strikes home with outreach lift for elderly
Outreach teams have been deployed to deliver food and daily necessities to the elderly and the infirm at Urban Renewal Authority buildings that are undergoing elevator construction work.
Authority chief executive Wai Chi-sing said in a blog yesterday that HK$200 million has been earmarked for the outreach service.

In light of the lift modernization subsidy scheme, the URA launched the outreach in phases in September in collaboration with the Tung Wah Group of Hospitals, with services ranging from delivering daily necessities to offering stairlift services and temporary accommodation.

Residents in need will be paired with social workers and offered tailored supporting schemes.

The second phase is expected to begin in November. One-stop outreach social service schemes will be established on Hong Kong Island and in Kowloon and the New Territories. The teams will provide assistance according to districts' case distribution, number of households affected and construction progress in the lift modernization.

Wai said a wider variety of services will be provided through the use of technology to better aid residents' needs. Lightweight fitness equipment will be lent to compensate for the inconvenience caused.