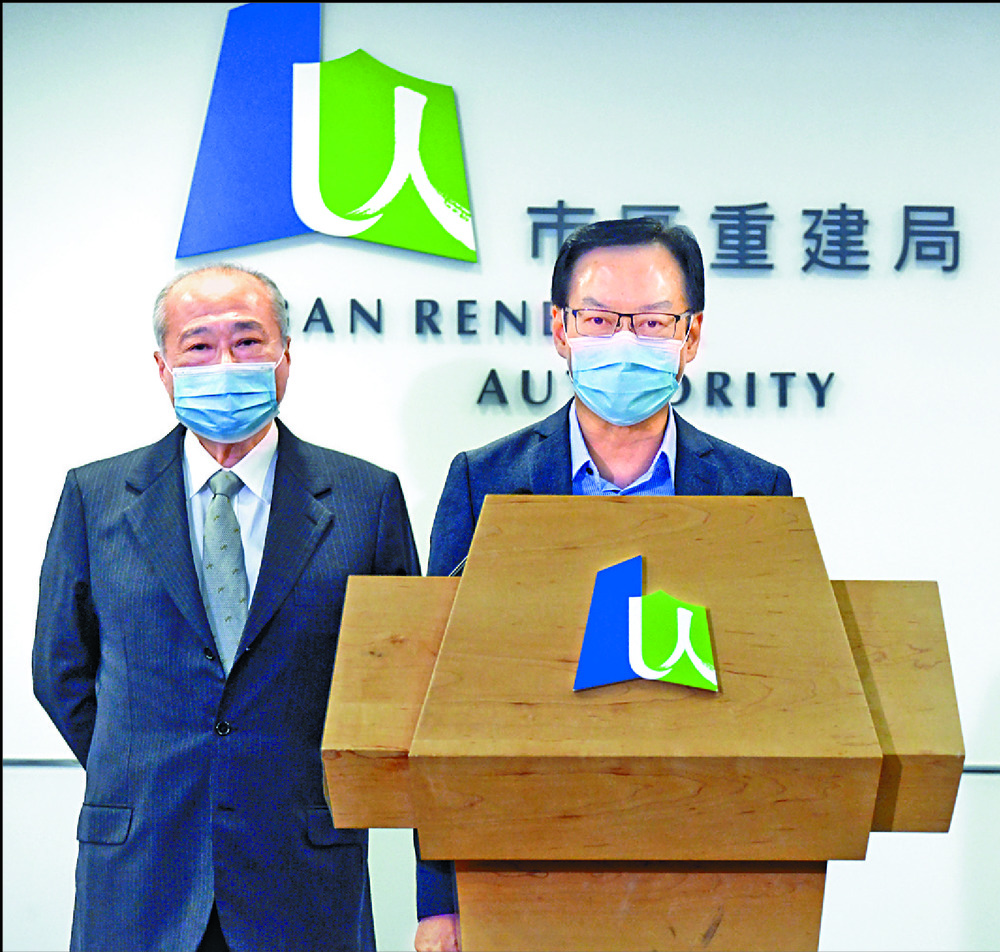 URA Hopes for $40b lift as 10 ventures on cards
The Urban Renewal Authority is hoping to raise HK$40 billion from bond issuance or bank loans as it is set to suffer a HK$15 billion funds gap in two or three years.
URA chairman Chow Chung-kong yesterday said the authority will launch 10 projects in the coming five years to build 13,400 flats.

The authority currently has HK$27 billion in cash reserves, he said, but it is likely that the costs of future projects will reach HK$120 billion. Chow added that the reserves will likely vanish in the next two or three years after the acquisition of several old buildings.

Although funds will roll in from the tendering of five or six projects in the next few years, the authority will still see a HK$15 billion funds gap, he said.

"However, we have borrowing power We should not be afraid of borrowing funds," Chow said, adding: "We will use all our borrowing capacity first before we consider asking for resources from the government."

He explained that "the funds from loans or bonds will be used to speed up renewal projects, including a few large-scale projects as part of our Yau Mong district study."

The authority is conducting planning studies in a number of old districts, including Kowloon City, Yau Ma Tei, Mong Kok, Sham Shui Po, Wong Tai Sin, Kwun Tong, Eastern and Tsuen Wan, Chow said, noting there are about 520 hectares to be developed in these districts. When asked if the authority will launch starter homes projects or push for public housing, Chow said the main priority remains to be urban renewal.

The authority is a self-financing institution, he said, so it will weigh its capabilities and act accordingly.

Managing director Wai Chi-sing also weighed in, saying the authority currently has HK$50 billion in assets, which will allow it to borrow about HK$40 billion.

Wai added that the authority should not be regarded as a land supplier that will solve the city's housing shortage.

However, he said, the authority may be able to contribute indirectly by building taller structures with more flats in its Yau Mong study.

The process of acquiring old buildings in Yau Mong areas can be extremely expensive, Wai added. He cited Man Wah Sun Chuen in Yau Ma Tei as an example, the acquisition of which will likely cost over HK$50 billion.

The news came as Financial Secretary Paul Chan Mo-po said the new government will streamline its land development process as the Lantau Tomorrow and Northern Metropolis projects will act as two engines for Hong Kong's social and economic development.