The Department of Justice has cleared Frederic Choi of wrongdoing over massage parlour visit, and he will now head training and discipline, a move one insider called 'a fatal blow to the force's integrity'.
Hong Kong police's national security director who was investigated for visiting an unlicensed massage parlour has been stripped of his post and reassigned as the force's head of training and discipline, triggering an uproar in the ranks over his new appointment.

Frederic Choi Chin-pang, 50, had been cleared of any illegal misconduct, but still faced a civil service disciplinary hearing, Commissioner of Police Raymond Siu Chak-yee revealed on Saturday.

The No 2 officer at the national security department of the police was put on leave in March after he was caught during a raid on the Viet Spa in Wan Chai where illegal sex services were being offered.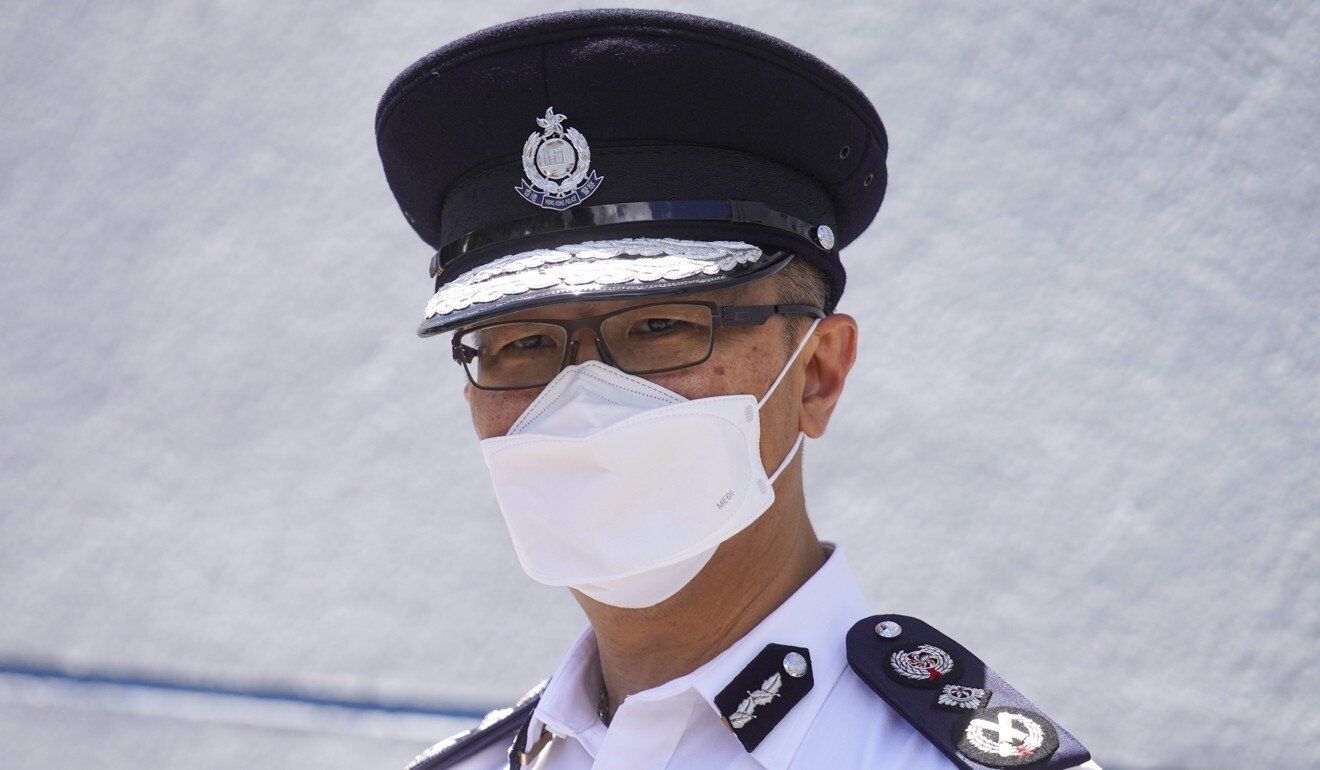 Police Commissioner Raymond Siu.

Choi, who holds the rank of senior assistant commissioner, would now be director of personnel and training, in charge of the force's human resources, discipline and training, Siu said. He was expected to return to work this coming week, according to an insider.

The Department of Justice (DOJ) had completed a review of the case last week and cleared Choi of any criminal charges, Siu said.

"The DOJ has confirmed that no criminal elements were involved," he said. "We have opened a disciplinary review and passed it to the Civil Service Bureau's secretariat on civil service discipline for handling."

The move stirred heated debate among officers, the Post learned on Saturday, with many expressing anger that Choi had essentially been retained in the same rank. Echoing their views, an insider described the transfer as "a fatal blow to the force's integrity".

"Although it was lawful to visit an unlicensed massage parlour, as a senior police officer like him who heads a sensitive key post, his behaviour left an awful impression on society, whereas members of the public and even the force's own members question his integrity," a senior officer said on condition of anonymity.

"And now he will oversee the force's training and discipline? What shall he tell those who are accused of misconduct or those new recruits who are being trained in police college? It's a fatal blow to the force's integrity management."

Another source said Choi had failed to set a good example to subordinates, and many others would have already been punished or demoted for being involved in such a scandal.

"Choi should be whiter than white," the insider said. "Officers can use Choi as an example and find excuses for their alleged misconduct. He should at least be put on leave until the disciplinary hearing is over."

The force had earlier admitted the scandal would undoubtedly affect its reputation but said it would be business as usual for the department working on national security. A unit set up last year after Beijing's imposition of the national security law on the city, the department works with the central government's national security office in Hong Kong and the National Security Committee chaired by the city's leader.

When asked whether Choi was fit for his new role, Siu replied: "As we have confirmed no crime elements were involved in the incident, and as Choi has served the force for more than 25 years, we are confident in his work capability."

The Post exclusively reported in May that Choi had been ordered to step away from his role for nearly a month over suspected misconduct.

Six women holding Hong Kong identity cards were arrested during the raid on suspicion of running a vice establishment. Four people were later charged with the crime, and in June, a man accused of operating the spa appeared at Eastern Court, along with three women. They were charged with six offences, including four related to offering sex in an establishment.

The anti-triad team tasked with investigating Choi's case first cleared him of any illegal and immoral acts. In May, they submitted an initial report to the DOJ and were required to wait for its response before disciplinary proceedings could begin, as it was possible the department might take a different view of the matter as prosecutorial decisions are made independently.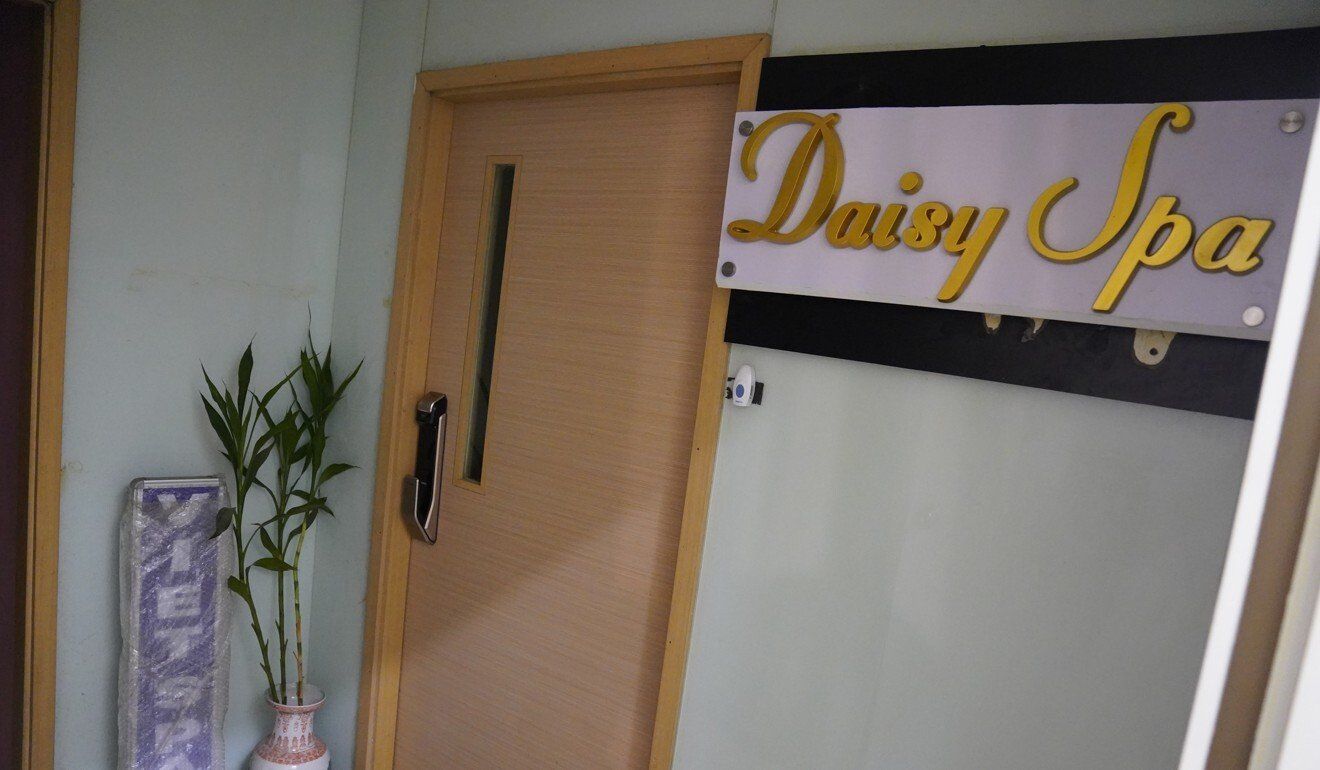 The renamed massage parlour in Senior Building at Wan Chai where Choi was discovered.

Such reviews for police officers at the rank of superintendent or above are handled by the Civil Service Bureau, and the chief executive must approve any firings that result.

Officers at that level are also required to provide three months' notice to the commissioner when they resign.

In Hong Kong, it is an offence to run an unlicensed massage establishment, with offenders facing up to six months' imprisonment and a fine of HK$50,000 (US$6,440). Buying sexual services at such premises is not illegal.