Currently, no more than a sixth of the student capacity allowed to return on a half-day basis to attend lessons or take tests.
Hong Kong's education authorities are weighing whether to allow up to a third of a school's student capacity to return for in-person classes after the coming holiday, the Post has learned.

Two sources said education officials held a meeting with school heads on Tuesday that touched on the arrangements for resuming classes after the Lunar New Year holiday.

A third source added officials were also mulling regular coronavirus testing for teachers – possibly every two weeks – to reduce the transmission risks in schools.

Face-to-face classes in kindergartens and schools were suspended on December 2 due to the fourth wave of the coronavirus. But small groups of pupils, equal to no more than a sixth of the student capacity, were allowed to return on a half-day basis to attend lessons or take tests starting last month.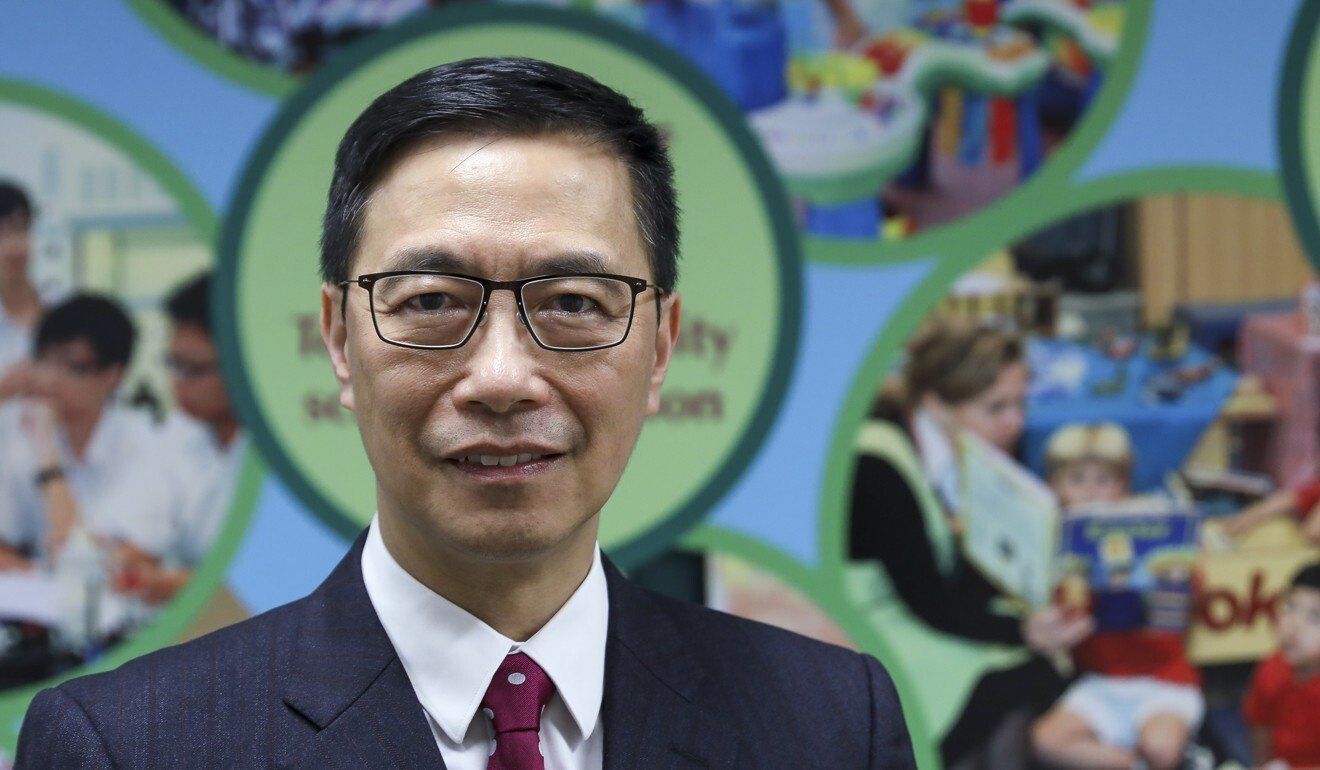 Secretary for Education Kevin Yeung.

Secretary for Education Kevin Yeung Yun-hung on Monday said the bureau had been looking into bringing back more students for face-to-face classes after the Lunar New Year holiday. But half-day learning would still be in place to avoid having pupils eat at school. Yeung said a decision would be made this week after meeting school heads.

The bureau had acknowledged some parents' concerns over resuming classes, he said, adding schools had been safe and operating smoothly over the past month even with the small number of students returning.

The two insiders who attended the meeting said education officials were considering further relaxing the cap to one-third, which would be equivalent to allowing schools to bring back two grades of students for half-day classes.

One source said schools were expected to adopt flexible arrangements, adding that for secondary schools, Form Six students taking the university entrance exam this year would be the priority to attend face-to-face lessons.

"[Some schools] might also consider bringing back Form Five students as well under the relaxation, as they will be sitting for the Diploma of Secondary Education exams next year as well," the source said.

"It is also hoped that with the local pandemic situation improving, the cap can even be further relaxed afterwards."

The second insider said school heads welcomed the proposed change.

"Under a relaxation, schools can adjust accordingly and decide which grades to bring back after communicating with parents," the source said.

But the source added the proposal was still subject to change, as education officials would need to work out details for the arrangements internally.

More than 2,400 signatures were collected via an online petition initiated last month urging the Education Bureau to resume in-person classes as soon as possible and calling for a transparent structure on when to close or reopen schools.

Schools should be reopened before other establishments where the risk of spreading Covid-19 was higher such as gyms, bars or restaurants, given children had a right to education, the petition read.

Organisers also said students should have a right to attend face-to-face classes at schools where no outbreaks had occurred.