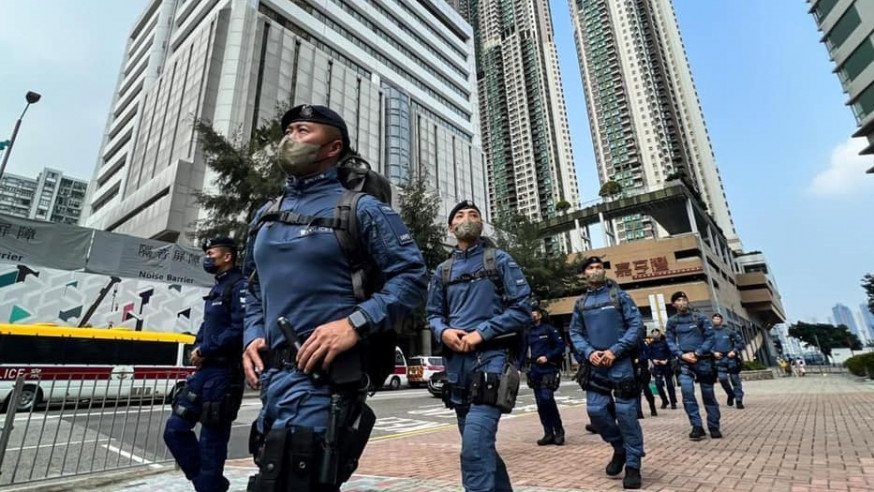 Up to 8,000 cops standing by on National Day
The police will field up to 8,000 officers on National Day (Oct 1), and the Hong Kong Exhibition and Convention Centre and the Golden Bauhinia Square will be cordoned off starting this Friday.
Police's regional response contingents, "Raptors" special tactical contingent, counter-terrorism response unit, railway response team, and emergency unit will be mobilized to inspect sensitive areas, in addition to the deployment of plain-clothes officers, according to sources.

Further traffic control arrangements will be announced in due course.

It was understood that police have yet to receive any application for approval of parade and marching as of today (Tue).

Police warned that any parade or assembly held that day without police approval will be handled in accordance with the Public Order Ordinance and the health regulation on group gathering cap.

Last year, the police mobilized around 8,000 officers in Admiralty and Causeway Bay to prevent people from staging or participating in unlawful assemblies.

Speaking on a TV program last Saturday (Sep 24), Police Commissioner Raymond Siu Chak-yee refused to spell out details of the force's manpower arrangements.

He continued that the city's terrorist threat level remained moderate and added that the force will strengthen patrolling during the National Day celebrations.