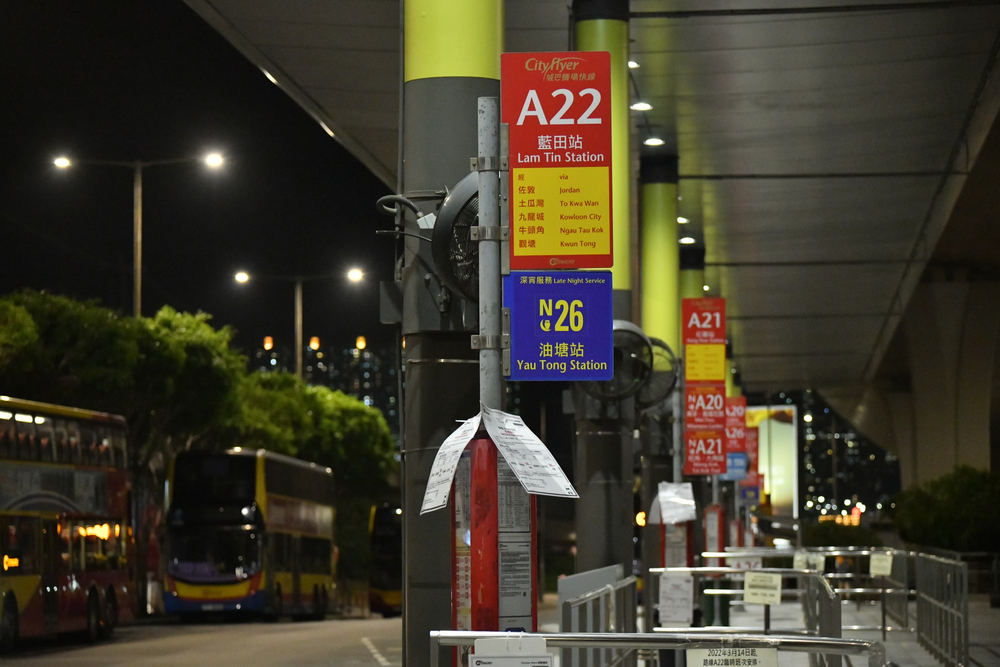 Unions blast 50pc price hike for airport express buses, urge more incentives
A 50 percent fare hike for express routes "A" and "NA" buses traveling to and from the airport is too much, aviation unions said Thursday, warning that it would become a tremendous financial burden to airport workers and slow down the revival of the aviation sector.
The Staffs and Workers Union of Hong Kong Civil Airlines then suggested launching bus services dedicated to airport workers at an economic-friendly price range or free of charge.

The union also suggested introducing a monthly-pass scheme that allows workers to travel to and from the airport on MTR or buses at a discounted price to reduce extra expenditure on switching to other public transport.

The union called on authorities to allocate public rental housing or subsidized housing units in Tung Chung to airport workers and to press down the fare hike as much as possible or not approve it at all.

Li Wing-foo, chairman of the union, noted that airport workers had their allowances and benefits axed as they underwent a tough time alongside their employers during the pandemic.

Should the hike be approved by authorities, it could cost workers HK$110 a day for a round trip to and from the airport, which is a tremendous financial burden to workers, especially those with a base salary of HK$12,000.

The hike will also reduce the attractiveness of jobs at the airport, Li noted. He recalled employers told him that some workers who lived in Kowloon East or Tseung Kwan O quit after one or two days due to the expensive fares.

Although recruitment has been ongoing since last December, the response could be better.

Lau Pak-yuen, chairman of the Cathay Pacific Services Employees Union, said, "The price hike will further impact the understaffing problem at the airport.

"Many have switched to other industries and are not willing to come back. Why? It's because of the long ride and expensive fares. We strongly condemn the government."

Citybus Ltd., which runs the "A" and "NA" buses, said it will give more discounts to airport workers if the price hike is approved by authorities.

For example, Citybus said the existing discount at about 40 percent off for route A10 will be increased to almost half-priced, and the actual hike will be about HK$6.